Nessie is an easter egg that can be found on almost all the cinematic trailers of Apex Legends as well as some sections of the maps.
All this began when Respawn slipped in a Loch Ness Monster or more commonly known as Nessie as an Easter egg in Apex. In the Kings Canyon map, there is still an easter egg where a giant Nessie would rise from the ocean.
Read More: Apex Legends players are furious with Respawn putting matching character and gun skins in separate bundles
At this point, players in the Apex Legends community expects some sort of Nessy themed Easter egg in anything Respawn releases. Nessie has become synonymous with Apex so much so that the community has made countless fan arts showcasing their love.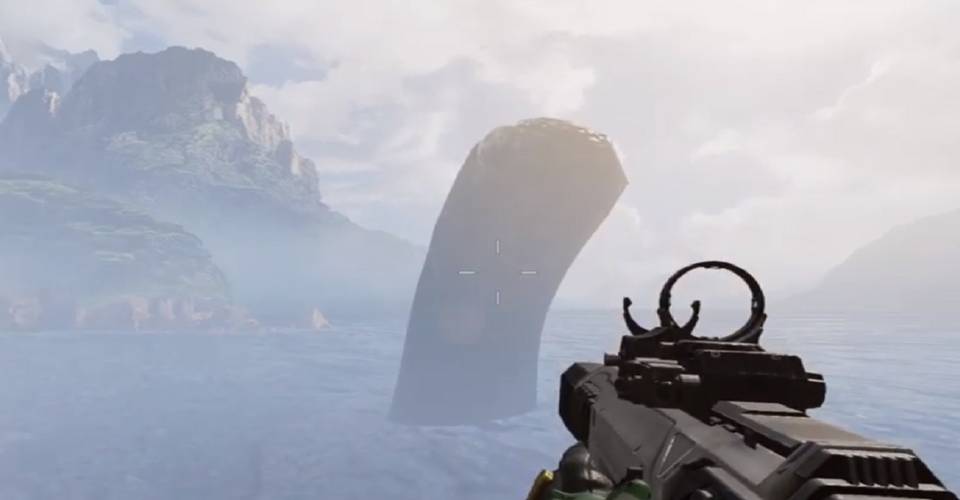 One really dedicated fan even made a Nessie themed legendary skin concept for Wattson. And it was so well done that some of the developers at Respawn Entertainment praised the concept artist. But many fans of the series still have no clue regarding when exactly Respawn's obsession with Nessie began to develop.
Nessie origin story
Jason McCord who is the design director at Respawn explained to a fan how the whole Nessie Easter egg began. Turns out, it was from a teaser concept image that Respawn first revealed as a company. Apparently, it was supposed to be a Titanfall 1 concept art of an old house in a swamp.
Read More: Toxic Apex Legends fan calls out a dev for not being "Apex predator"
However, as the image was blurred many fans speculated it was a blurred Nessie. So, that was the birth of Nessie as an Easter egg. The Easter egg was really successful in creating new fan theories surrounding the origin of the Loch Ness Monster. Fans of the franchise still get excited every time they witness Nessie in everything Respawn releases.