As promised, Ubisoft has shared another update regarding Rainbow Six Siege's anti-cheat situation.
The new thread on Siege's official Twitter account talks about the commitment of the devs and how they are planning to tackle the concerns related to the new preventive measures that will be introduced in Year 7.
In the previous blog post, the devs announced that they will be bringing phone number verification to play Ranked from next season. And Ubisoft will be trying their best to limit the use of fraudulent phone numbers by working with 3rd parties.
LIMITING FRAUDULENT PHONE NUMBERS
"We're working with a 3rd party on the eligibility of the phone numbers that can be accepted. Our goal is to make it as easy as possible for our players, while also protecting the system from abuse.
We will regularly work with this 3rd party to reevaluate this eligibility so we can keep up with evolving spoofing technology."
Furthermore, Ubisoft is set to bring in a team member who will be dedicated to manually investigating cheat reports that are shared outside the game, such as social medias.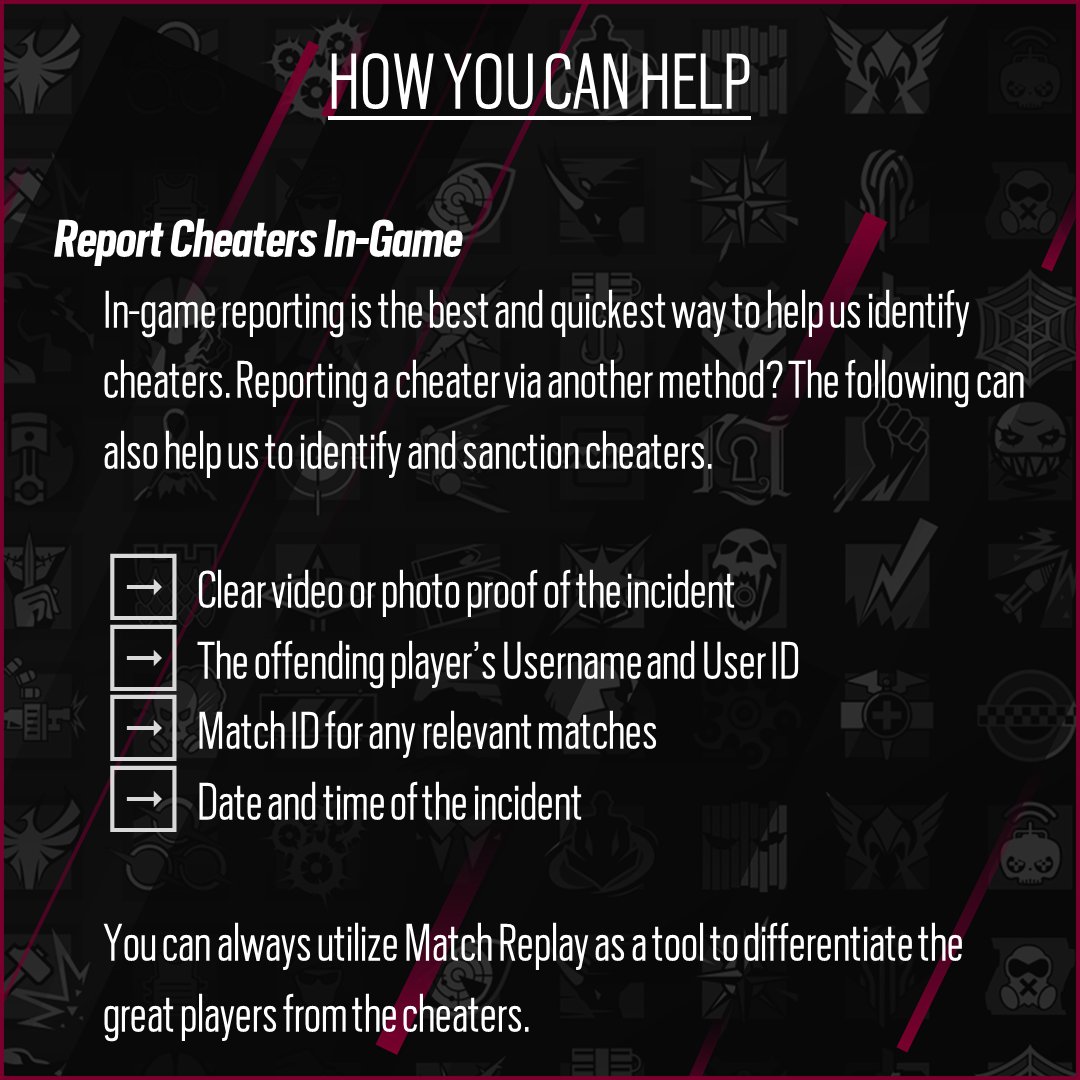 From November to January, Ubisoft banned 3,114 idle botters and fixed several system flaws such as drones crashing matches.
This fight against cheaters won't end anytime soon, but Ubisoft is committed to better the situation for all players and promised to be more transparent in this journey with the Siege community.