Everything you need to know about all the Legendary skins released so far in League of Legends.
Legendary skins are the second-highest tier skin purchasable in League of Legends. Similar to the Ultimate skins that create an expansive new fantasy for the champion, Legendary skins are also a complete re-imagination of the champion from the ground up. Legendary skins also have some standalone animations. And most of the champions get new models, textures, and VFX updates.
Riot Games first introduced Legendary skins in League of Legends with the Gentleman Cho'Gath skin back in 2010. Since then Legendary skins have set a bar on how a skin should look like. And it is now also widely popular among the champions' mains who have Legendary skin.
"We really want Legendary skins to be the best expression of a fantasy for a character and skinline, so no matter how we choose them, we want to make sure that everyone is excited about it," Riot on Legendary skins.
Legendary Skins Price
If you want to buy a Legendary skin in League of Legends, you will have to spend 1850 RP. That's about $15 for one skin.
Legendary Skins in 2021
Currently, there are 4 Legendary skins that have been released so far in League of Legends 2021, and Sentinel Vayne Skin is scheduled to release in a few days. Leaks also suggest that there will be more skins in the coming months. Regardless, here are all the Legendary skins in LoL 2021: (we will update the list when there's a new Legendary skin)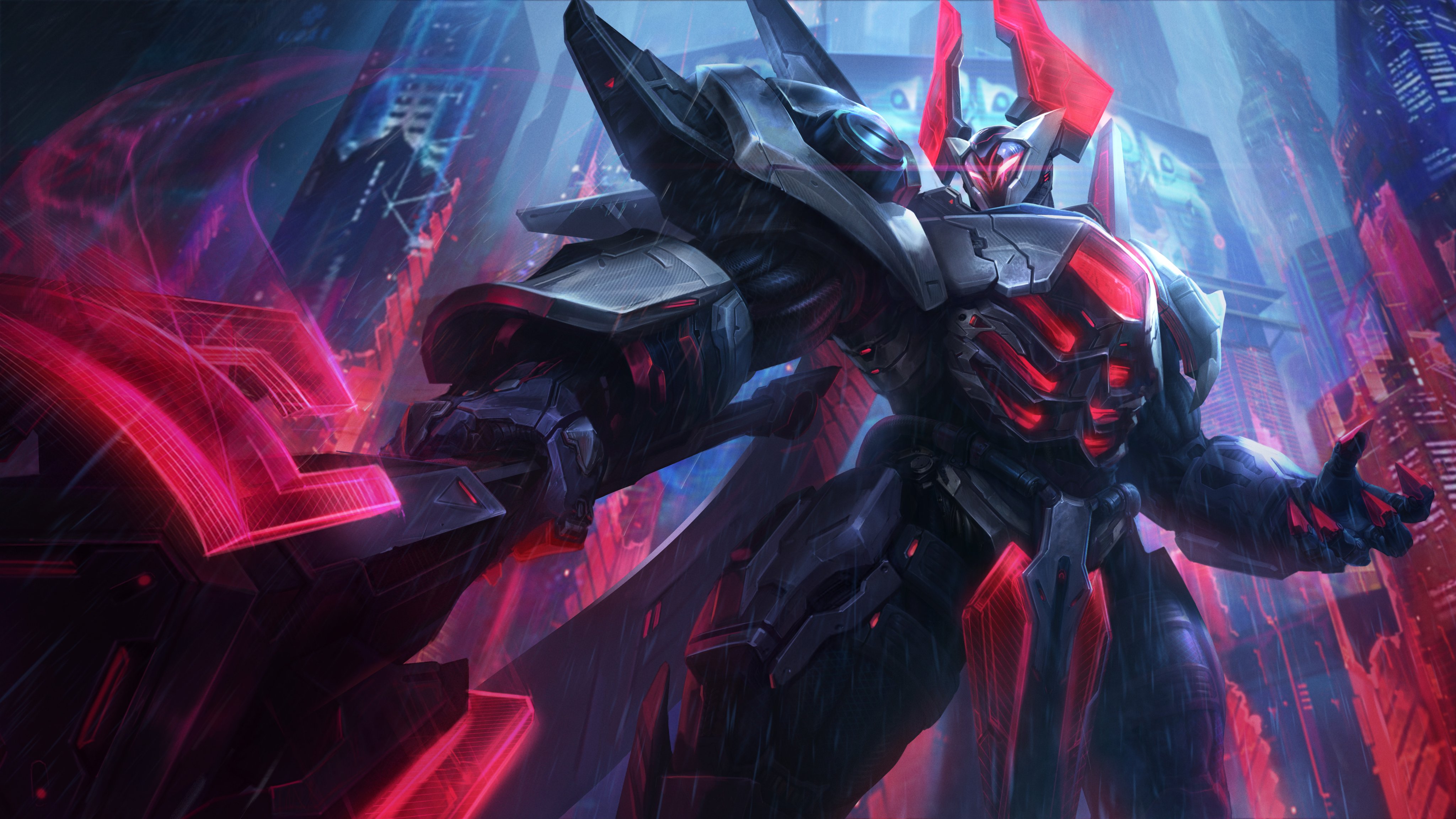 Release Date: May 27, 2021
PROJECT Mordekaiser has a red and silver hue that perfectly matches Mordekaiser's model. For this Mordekaiser's legendary skin, Riot went to a whole new level as based on animation and look PROJECT Mordekaiser has to have the best ultimate among any other legendary skins in League of Legends. And according to many, this might also be one of the best Mordekaiser skins as well.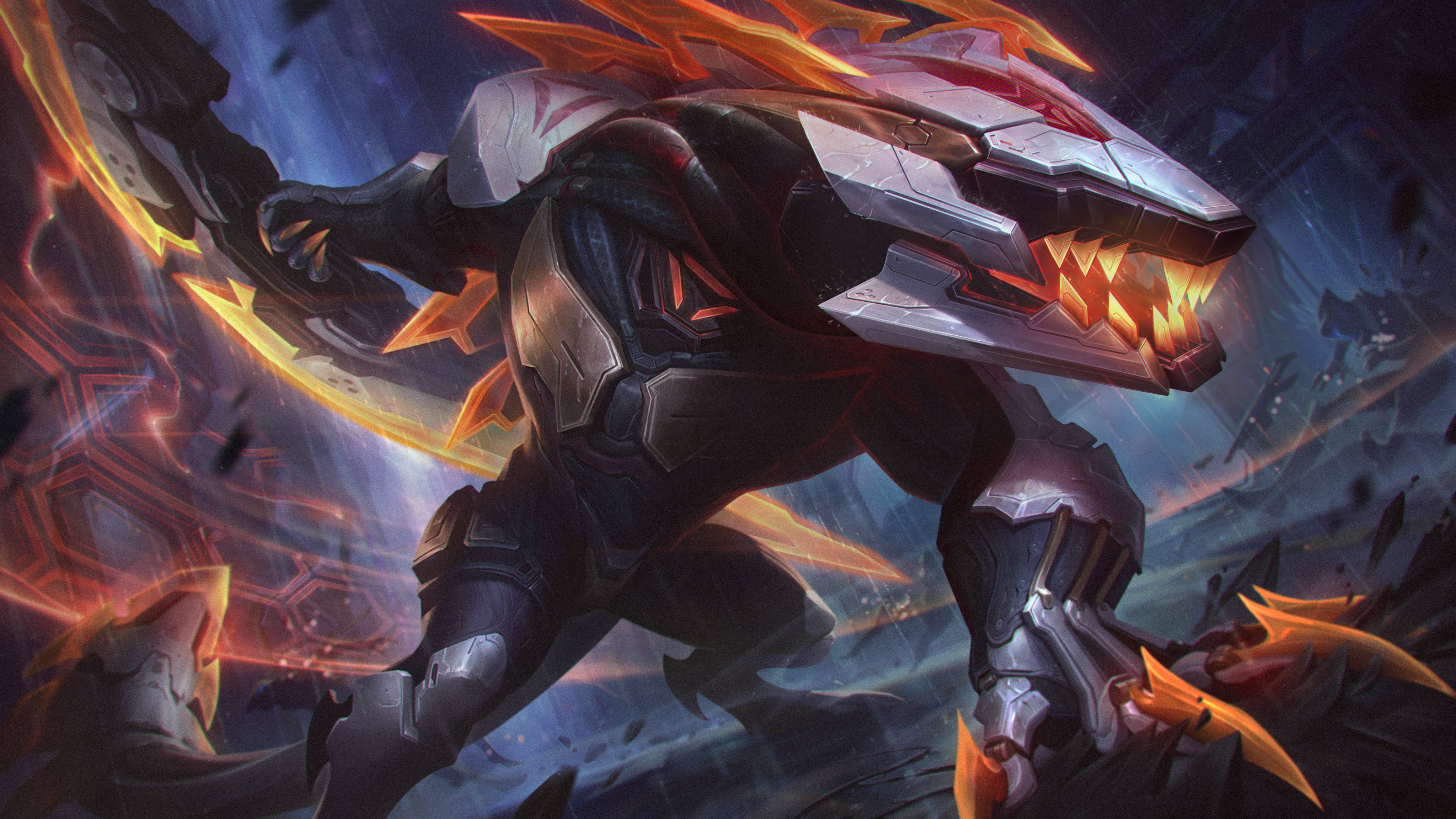 Release Date: May 27, 2021
Both the PROJECT Mordekaiser and Renekton skin were released on the same day and patch during the PROJECT 2021 event.
While the PROJECT Mordekaiser skin has a silver and red hue, the PROJECT Renekton skin has a silver and orange skin tone. Just from the splash art alone, it seems Renekton is a cyborg creature who is ready to destroy all of his enemies.
The waking animation on this skin definitely feels different than any other Renekton skin. Moreover, in-game his W animation also looks different. But overall, this is one of the best Renekton skins for sure.
Space Groove Blitz & Crank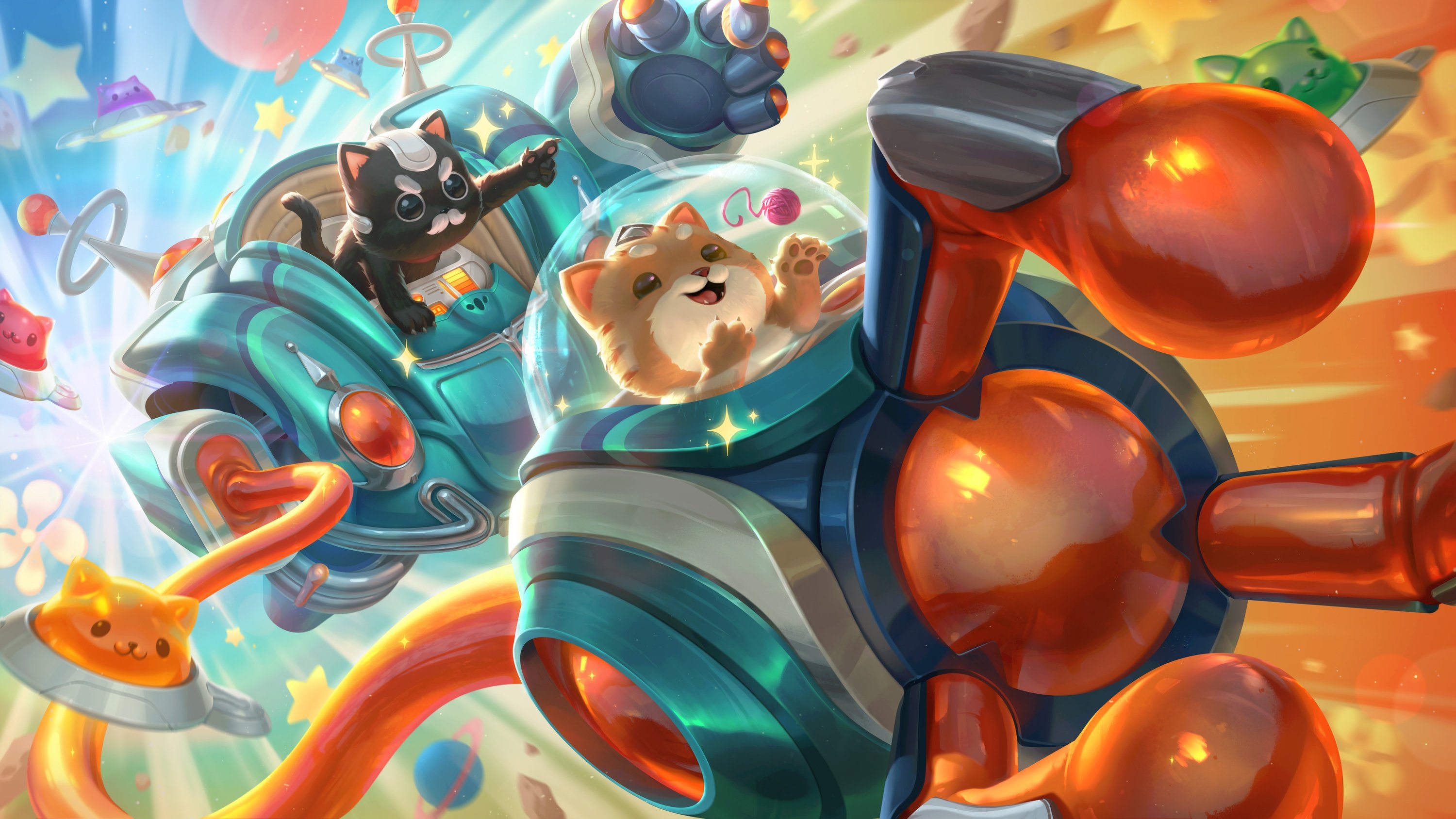 Release Date: April 1, 2021
Space Groove Blitz & Crank was released during the Space Groove groove event. And here's the skin bio:
"Blitz and Crank are Cat Planet's fiercest warriors, and work together seamlessly (mostly) to pilot their mech, Blitzcrank. While Crank believes that he can overcome his lack of rhythm with the help of his exuberant copilot, Blitz is… well… he's busy dancing to his own beat. Together they plan to take over Dog Planet and claim its sunbeams for themselves."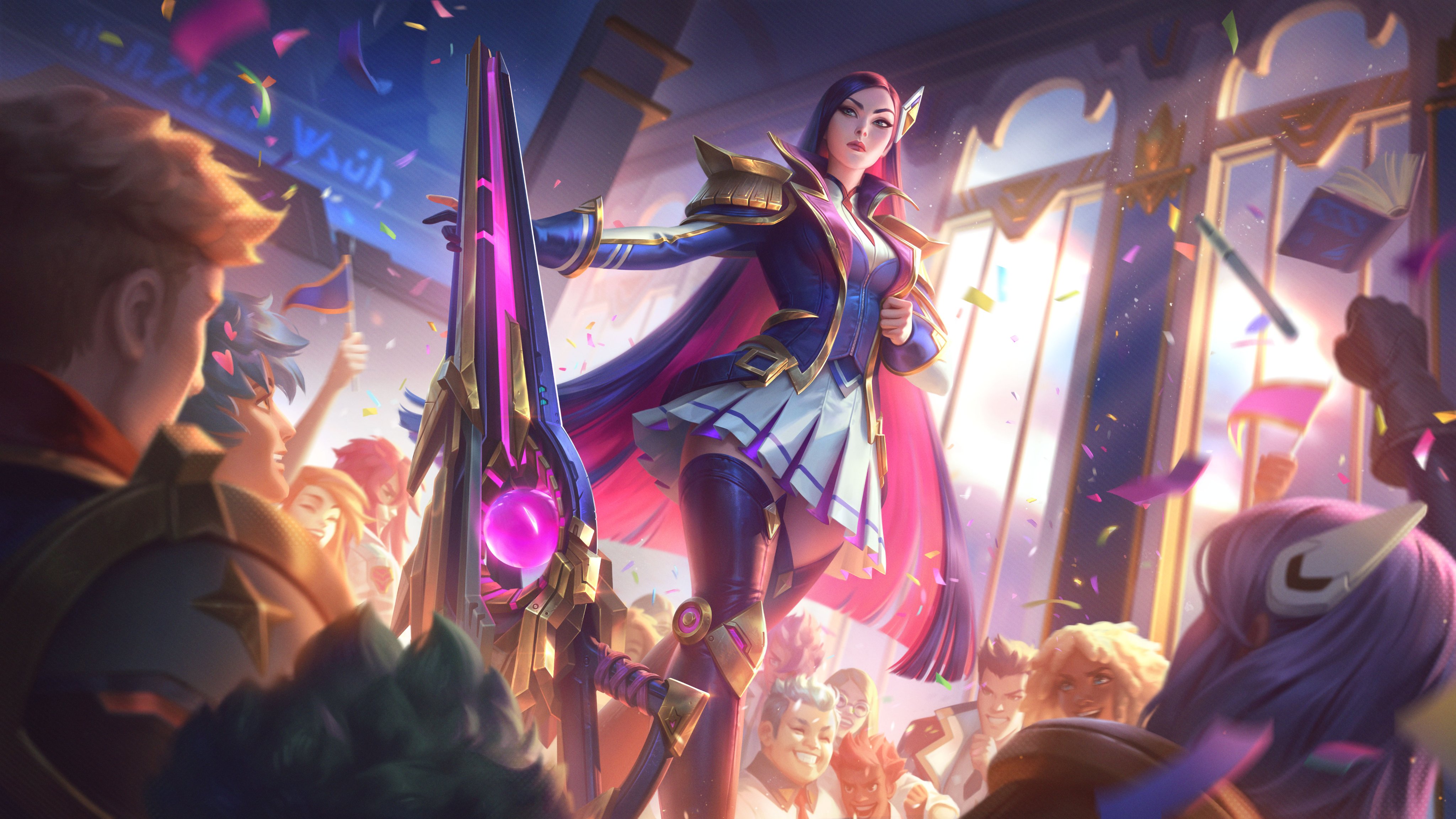 Release Date: March 18, 2021.
Battle Academia Caitlyn skin bio:
"A feared and respected second year, head of the Luminary Club, and class president of Labrys God-Weapon Academy. Caitlyn enrolled herself in the famously troubled school specifically to whip the delinquents there into prime fighting shape, hoping to one day become the greatest battlefield general in history. With her perfect record, she's not too far off."
All the Legendary Skins in LoL
Here is the full list of Legendary skins that have been released so far in League of Legends by release date (from old to new):
Gentleman Cho'Gath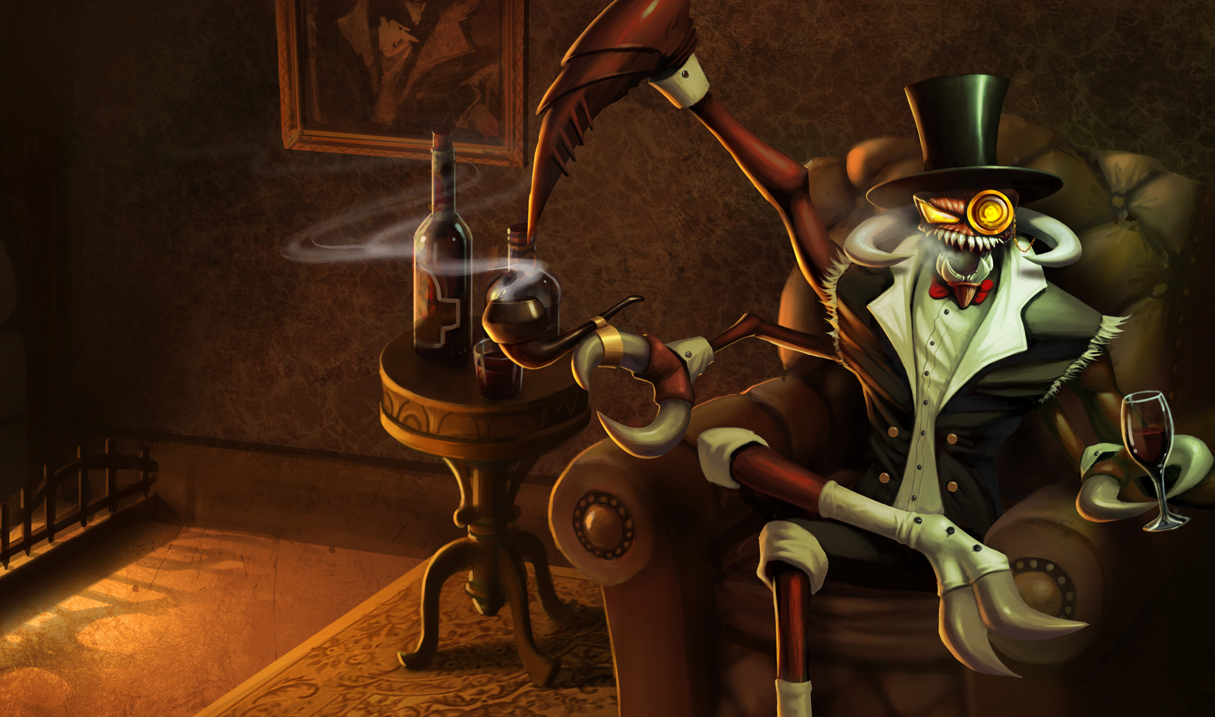 Corporate Mundo
Brolaf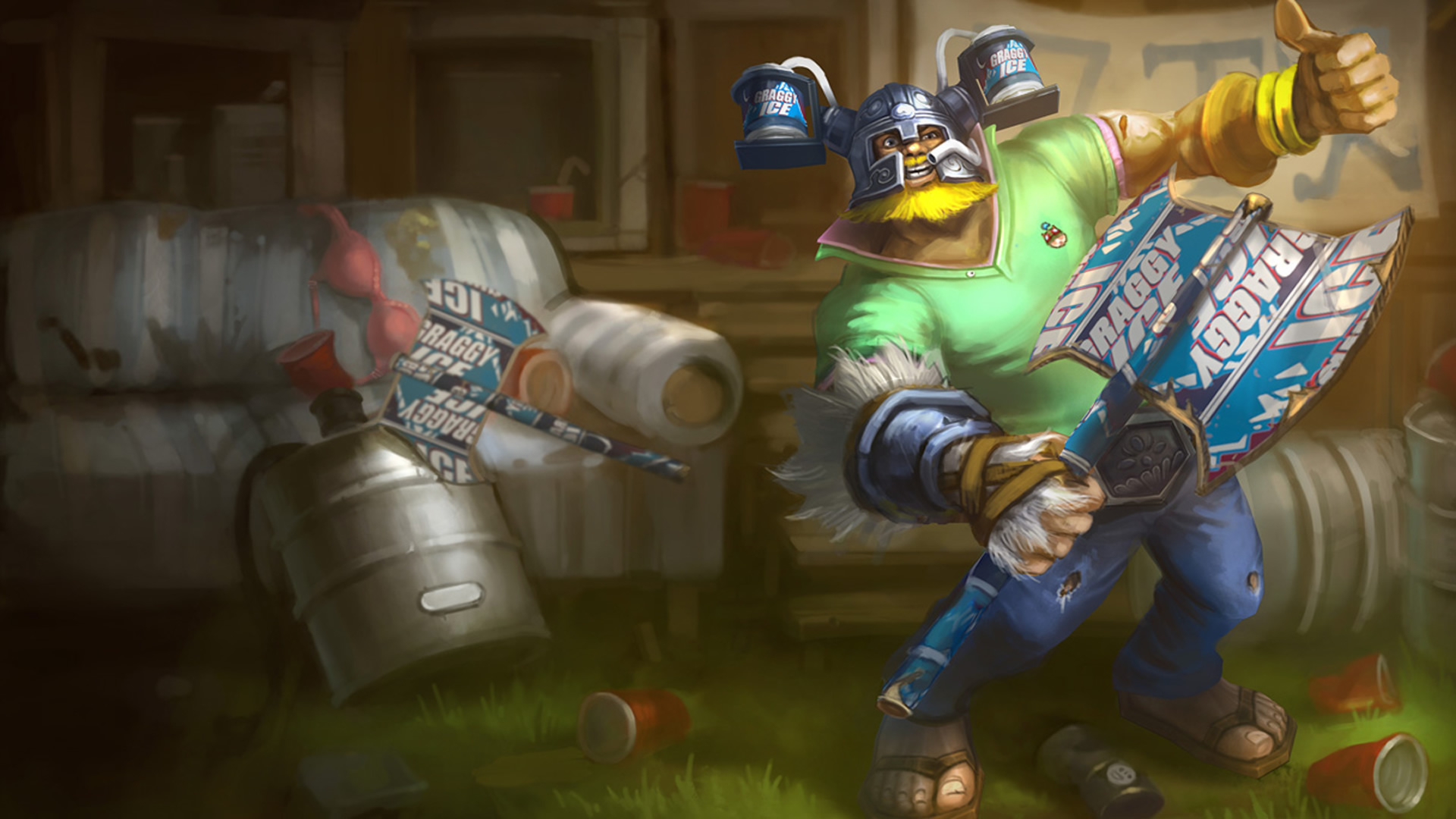 Nunu & Willump Bot
Demonblade Tryndamere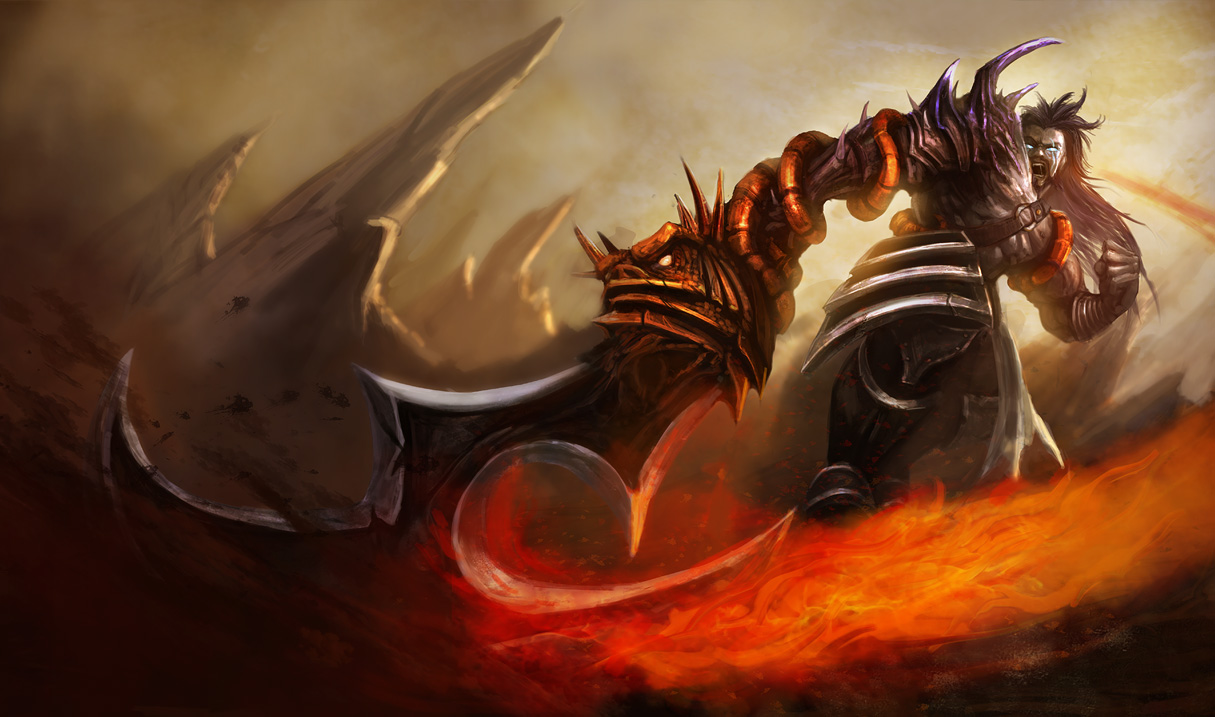 Surprise Party Fiddlesticks
Blood Lord Vladimir
Gatekeeper Galio
Battlecast Prime Cho'Gath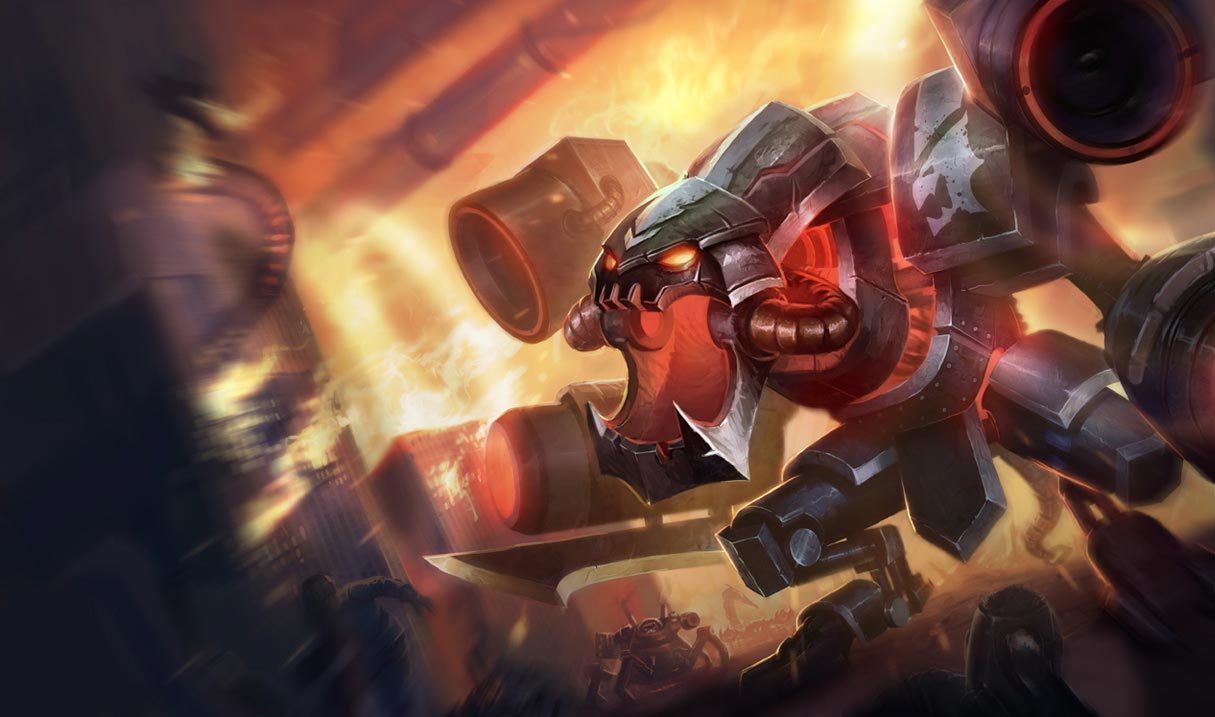 Eternum Nocturne
Aether Wing Kayle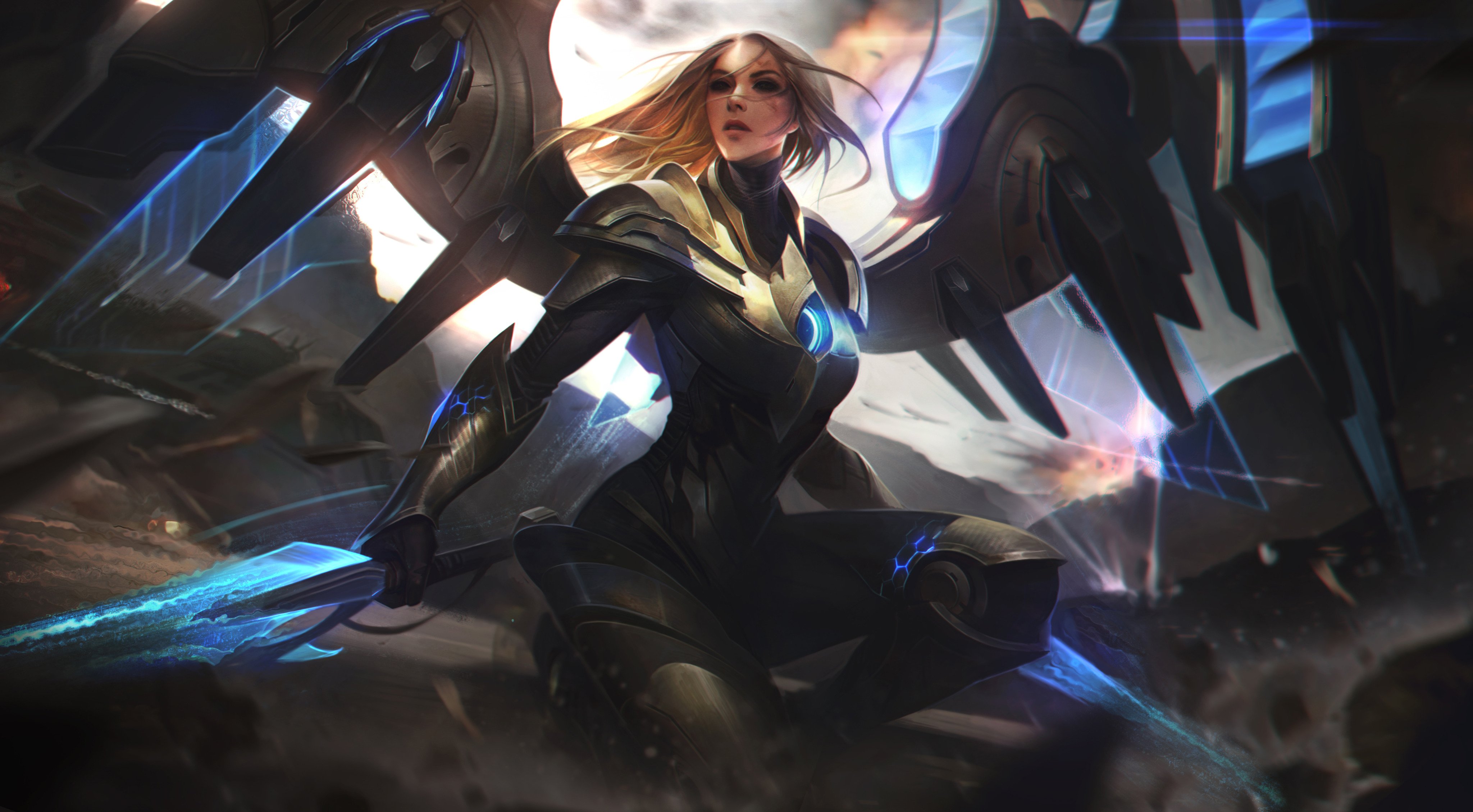 Blackfrost Anivia
Forecast Janna
Infernal Nasus
Super Galaxy Rumble
Primetime Draven
Final Boss Veigar
Dunkmaster Darius
Battlecast Alpha Skarner
Omega Squad Teemo
PROJECT: Yi
Dragon Trainer Tristana
Mecha Zero Sion
Dark Star Thresh
PROJECT Ashe
Star Guardian Jinx
God Fist Lee Sin
Pulsefire Caitlyn
Nightbringer Yasuo
Dawnbringer Riven
Star Guardian Ahri
PROJECT Vayne
God-King Garen
God-King Darius
High Noon Lucian
Odyssey Kayn
Dragon Trainer Heimerdinger
Lunar Eclipse Leona
Solar Eclipse Leona
Galaxy Slayer Zed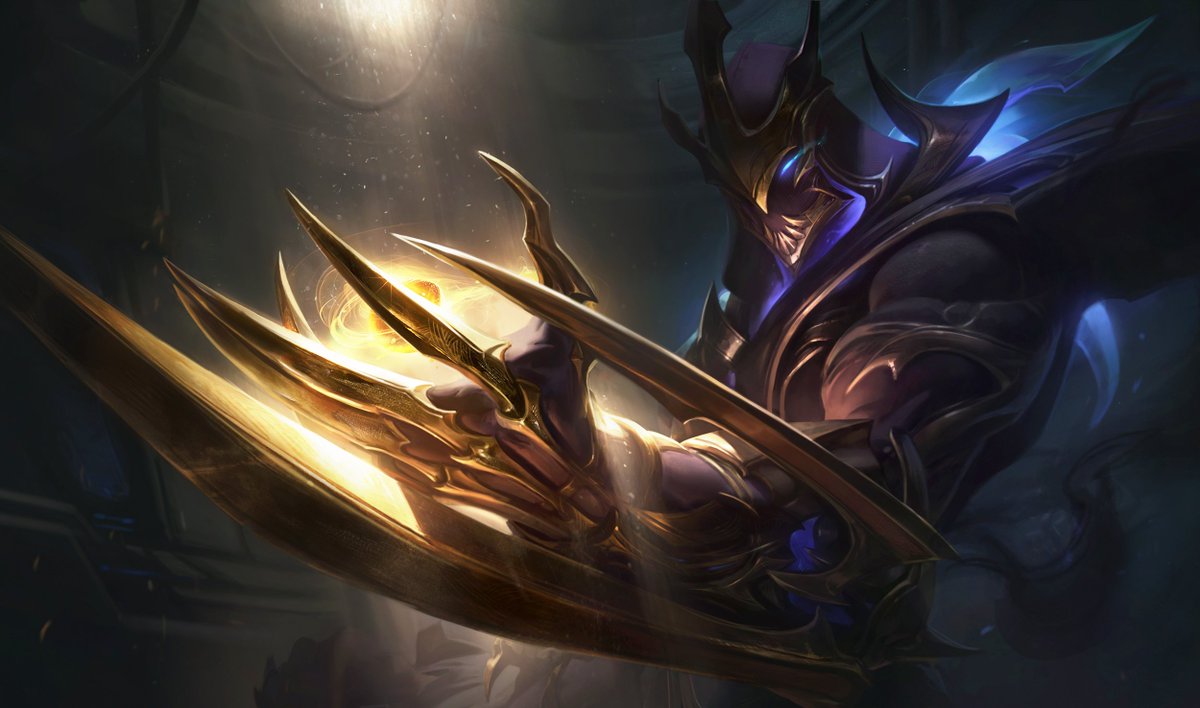 Battle Academia Ezreal
Dark Cosmic Jhin
PROJECT Pyke
Star Guardian Xayah & Rakan
High Noon Ashe
True Damage Ekko
Dawnbringer and Nightbringer Soraka Mecha Kingdoms Jax
Dark Cosmic Lux
Cosmic Lux
Coven Morgana
High Noon Senna
Spirit Blossom Thresh
Spirit Blossom Ahri
PsyOps Sona
Storm Dragon Lee Sin
Battle Queen Katarina
5 Best Legendary Skins in League of Legends
Here are our picks for the five best legendary skins in League of Legends 2021:
5. Corporate Mundo
The pre-reworked Corporate Mundo was OK. But after the rework, Riot completely changed the look and feel of Corporate Mundo. The new waking animation alone is so swaggy that it made it to our top 5 best skin list.
4. PROJECT: Mordekaiser
Like we previously mentioned, PROJECT Mordekaiser has the best ultimate animation out of any skins in League of Legends. Moreover, it also has a great base model, and some of the coolest emote. Therefore, it is our 4th best legendary skin in League of Legends.
3. Odyssey Kayn
Just buying the Odyssey Kayn, you will be getting three top-notch skin variants. The voice lines are perfect and the interactions between Kayn and Rhaast are just priceless in Odyssey Kayn.
2. Nunu & Willump Bot
Nunu received his rework in 2018 and along with his kit update, Riot completely changed the Nunu & Willump Bot skin. The original skin's voice was pretty great, but after the rework, it went to a whole new level. Nunu & Willump Bot clearly has some of the coolest voice lines and interactions – full of memes.
1. Dark Cosmic Jhin
Jhin has some of the best skins in League of Legends but Dark Cosmic Jhin is just perfect. The base model looks great, spells feel super smooth where his ultimate literally has space into it. Many Jhin players think the Dark Cosmic Jhin feels more like an ultimate than a legendary. And according to us, the Dark Cosmic Jhin skin is the best legendary skin in League of Legends.
How to Buy Legendary Skins
All the Legendary skins are currently available for purchase from the store. In order to buy a skin, open up your League client>go to Store>Skins>Sort by "Legendary Skin".
Do Legendary Skins go on a sale?
Unfortunately, Legendary skins do not go for a sale in League's weekly skin sales. However, there's a chance that you may get Legendary skins on a sale in League's Your Shop.
Is it possible to get Legendary Skins on a loot box?
Yes, if you are lucky enough you can get Legendary skins from a Hextech Chest or Masterwork Chest. In addition to that, you can also get the skins from an event orb or bag.
How many Legendary Skins are there in LoL 2021?
Currently, there a total of 63 Legendary Skins in League of Legends. So far, 4 skins have released in 2021.
Upcoming Legendary Skin in LoL 2021
Riot recently revealed one of the most hyped-up skin lines – Sentinels of Light which is expected to release on patch 11.14. And according to Riot, Vayne is getting the upcoming Legendary skin in League of Legends with the Sentinel Vayne Skin.
Who has the most legendary skins in LoL?
There are currently a few champions who have more than one legendary skin in League of Legends. Champions who have two (which is currently the most) legendary skin 2021 are Cho'Gath, Caitlynn, Lee Sin, Thresh, Ashe, and Darius. Leona, Soraka, and Lux have two legendaries for the same thematic, if you count them, they are also in the most legendary skin list.