Apex Legends data miner already leaked Caustic's heirloom a while back. And the new aftermarket collection event just confirmed all the leaks.
As it turns out, Caustic's heirloom is in fact a freaking sledgehammer. Respawn definitely deserves some props as their choice of heirlooms for each individual Legends in this game is just excellent. And appropriately there is also a skull at the back of Caustic's heirloom.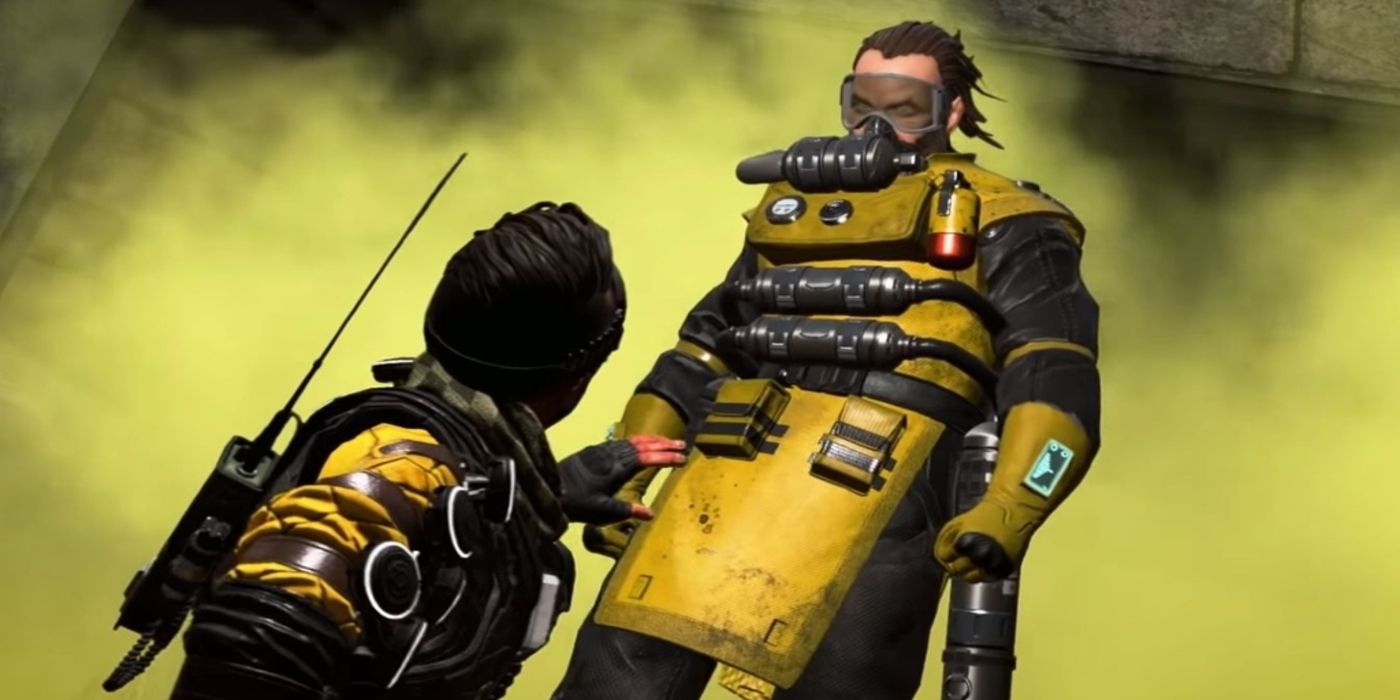 Furthermore, this skull exactly mimics Caustic's face. And it actually goes quite well with Caustic as a character. Since he is a mad scientist at the end of the day, it just makes a lot of sense that Caustic would have a literal sledgehammer as his heirloom.
Caustic's heirloom first look:
Additionally, the aftermarket collection event trailer also showcased some extra animations on the heirloom. And it appears to have some sort of smoking effect, especially on the skull. As a result, it gives the melee weapon some bonus style points.
As always players can get this heirloom via purchasing all the 24 aftermarket event-exclusive skins. Or they can gamble with buying event-exclusive Apex pack one at a time to try their luck. Like all the previous heirlooms, they are the most premium cosmetic items in the game. As a result, they also ask for a premium price.