Riot Games is currently recruiting hackers and cheaters through a "hidden message" in VALORANT's anti-cheat.
It's nothing new to encounter hackers in FPS titles. Major FPS games like CS:GO, Apex Legends, CoD has hacker issue, and Riot's newest title VALORANT is no different. However, in order to combat cheaters, Riot Games has introduced a new anti-cheat called Vanguard and they promised it will reduce cheater issues by quite a margin.
Although it did receive some backlash from the community due to the concern over data privacy and security, it turns out that the Vanguard is doing a great job catching cheaters. Vanguard has already soulbanned thousands of accounts which resulted in many cheaters to reach out to the devs and beg for their accounts.
Even with this strict ban system, many cheaters are still trying to reverse engineer the anti-cheat and look out for any kind of exploit. Riot Games, however, announced a couple of months earlier that, they are willing to pay up to $100k if anyone can find any major exploit in their anti-cheat.
And now, they have taken this into the next level as they are currently trying to recruit hackers as well. According to a report from the vice.com, Riot Games has hidden a recruiting message in a file that is part of VALORANT's anti-cheat and anti-tamper system called packman.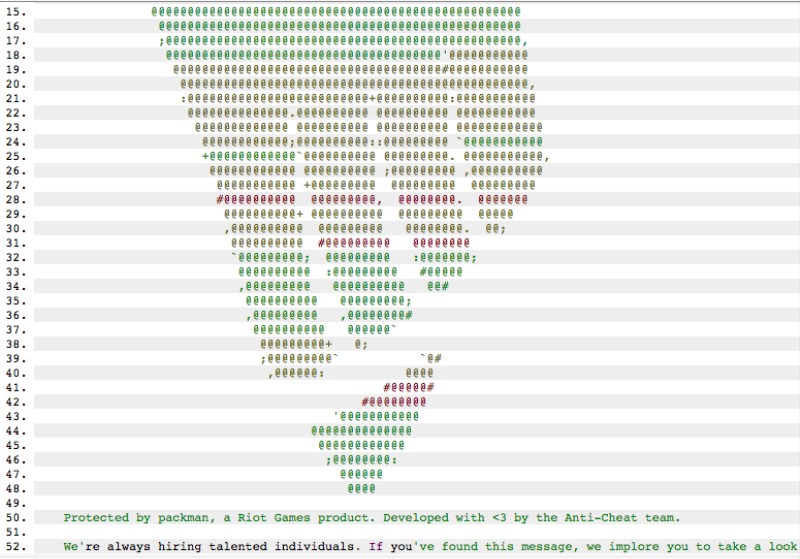 "Protected by packman, a Riot Games product. Developed with <3 by the Anti-Cheat team. We're always hiring talented individuals. If you've found this message, we implore you to take a look at our jobs page and see if anything catches your interest: https://www.riotgames.com/careers."
Riot Games has confirmed that the message is hidden in a file called Stubs.dll. And the file is a part of the anti-tamper system. Riot also told vice that they are willing to hire people who can find exploit in games. And for those people who do this for a hobby will find this type of message an interesting career choice.
However, Riot still believes even with such job opportunities, some people will still refuse it and will continue to sell cheats or exploits for their own profit.