Back in season 3 of Apex Legends, Respawn introduced the World's Edge map which had a pretty unique feature that made it totally different from the previous Kings Canyon map.
Respawn included trains in the World's Edge map that was truly incredible at the time. The train replaced airships that were exclusive to the previous Kings Canyon map. Just like the airships, trains had the best loots in the game. Consequently, it was a pretty hot place to drop but players were usually rewarded really well if they contested the drop.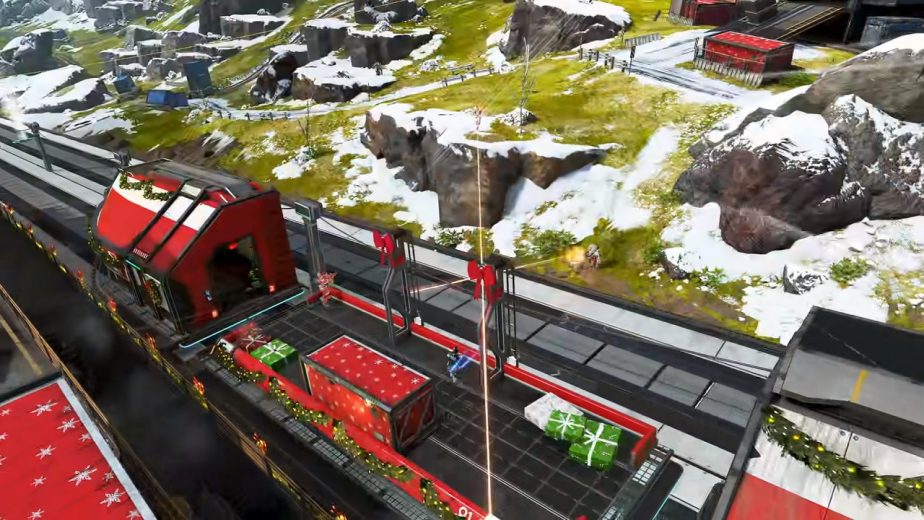 Furthermore, players could interact with the trains by just going to the control panel and flipping a switch to stop the train in the middle of the map. Additionally, the train would automatically stop at certain stations scattered all over the map. The addition of the train gave players more unique gameplay opportunities that were previously not available.
Respawn removes the train from World's Edge:
However, with the season 6 of Apex Legends, Respawn has decided to part ways with the train on the World's Edge map. Jason McCord who is the Design Director for Apex Legends explained that they made this change to provide more rotational options through some scary chokepoints.
For Season 6, the train has been dismantled and scattered around the tracks of World's Edge. This single change helped us achieve one of our goals of providing more rotational options through some particularly scary chokepoints. Nearly all tunnels that used to be clear for the train (and therefore, almost never used), now have static train cars and other cover, as well as some small amounts of loot.

Jason McCord, Design Director
More Related: Respawn bans streamer ZeigenValue from Apex Legends for using racist remarks and being a serial report abuser
Apparently one of the main reasons why they made this change was to give players more options for looting and giving players more cover all over the map. As a result, players will get more options while navigating the map through chokepoints that were previously impossible to get through.