Respawn recently gave pathfinder some love with the latest aftermarket collection event.
Instead of just reducing Pathfinder's grapple cooldown from 35 sec to 20-25 sec, Respawn decided on a different approach. Basically, Respawn made the grapple cooldown based on the distance a Pathfinder player travels using the tactical ability.
Therefore, players can get somewhere between 10s to 35s cooldown based on the distance they traveled. While at first, it sounded like a buff but in reality, it actually wasn't as previously the cooldown on the grapple would start as soon as the player uses their tactical. Whereas now if players slide down a slope the cooldown still doesn't actually start since the player is still moving.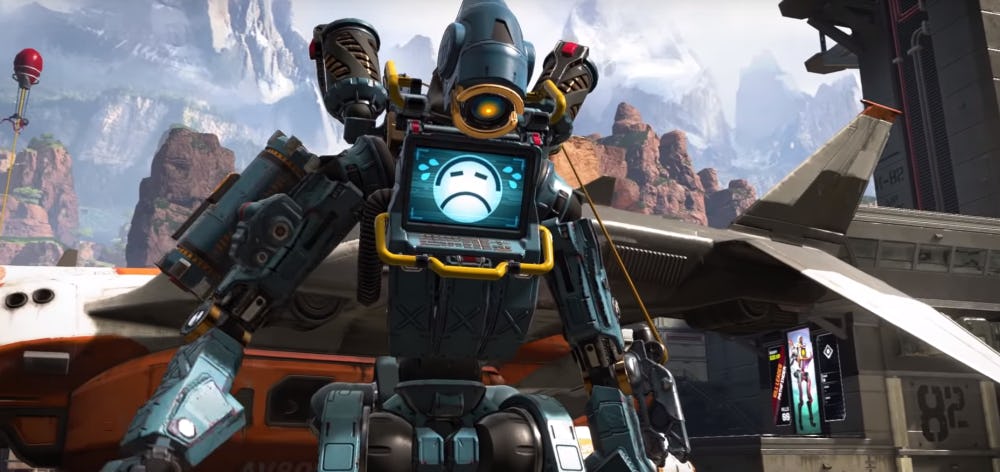 A Player showcases how the new pathfinder buff is not actually a buff:
In short, the new changes actually is not that great for most Pathfinder players as it can actually make the cooldown on the grapple much longer than it should be. This paired with the new Pathfinder bug that affects the view model has made the overall experience much worse for players.
A Respawn dev responds:
Apparently, Respawn is already working on more changes for pathfinder. Although all of them are currently in playtesting. Since Pathfinder is still very powerful, the devs want to make sure the new changes don't overwhelm other parts of the game on live servers.
However, the dev still didn't mention exactly what kind of changes they are planning for Pathfinder. The only thing is that they assured the Pathfinder mains that more change is coming soon. There is a good chance that the next season might bring with it some much-needed buff for Pathfinder. Until then this friendly robot will have to make do with the new changes.