In a tactical shooter like VALORANT, your crosshair placement plays a big role. But the actual shape and size of these crosshairs may vary from player to player as it is really subjective.
There are no right or wrong answer when it comes to how your crosshair should look like. What works for you might not work for another player and vice versa. Riot Games knew the importance of giving players all the tools necessary to customize their crosshair in any way they want from day one.
Read More: VALORANT: Fans are asking for in-game cosmetic items to represent their favorite teams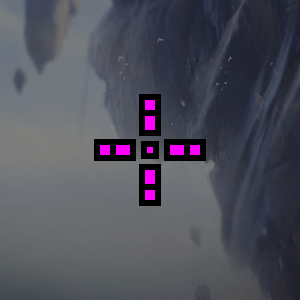 Ranging from different colors, borders, shapes, sizes, etc, VALORANT's robust crosshair customization gives players all they need to make something that clicks for them. Currently, VALORANT lets you spectate how other player's crosshair looks during gameplay.
Some players are now claiming that they are getting harassed for their crosshair in the game. Since other players in your lobby can see your crosshair, it sometimes leads to unwanted pestering, and that may put some players off VALORANT.
An option to hide your crosshair?
In the latest installment of Ask VALORANT, a player asked if there will be an option to hide their crosshair in the game.
"Sorry to hear you're getting harassed over crosshair choice. We allow players to spectate other crosshairs so they can get inspiration for their own, but I can definitely see how the consistent comments could become annoying. I think being able to hide your crosshair is a great idea— we'll try to fit it into our future plans and keep you posted on any changes", Matt Le, Producer replied.
Read More: VALORANT: New Leak Reveals Hidden Point Requirement for Players to Rank up
Seems like Riot is actually going to take a serious look at this issue and try to give players more choice by giving them the option to hide their crosshair in future patches.