VALORANT launched with 4 maps: Split, Haven, Bind, Ascent back on June 2nd. And since then players have been experimenting in the custom games to find more unique lineups and spots where players can outplay their opponents.
VALORANT player u/kratzk0pp shared a cool spot on Split's A site that would make players scratch their heads on where the bullets are actually coming from. The exact spot is near the spawn on the defender's site on the map Split.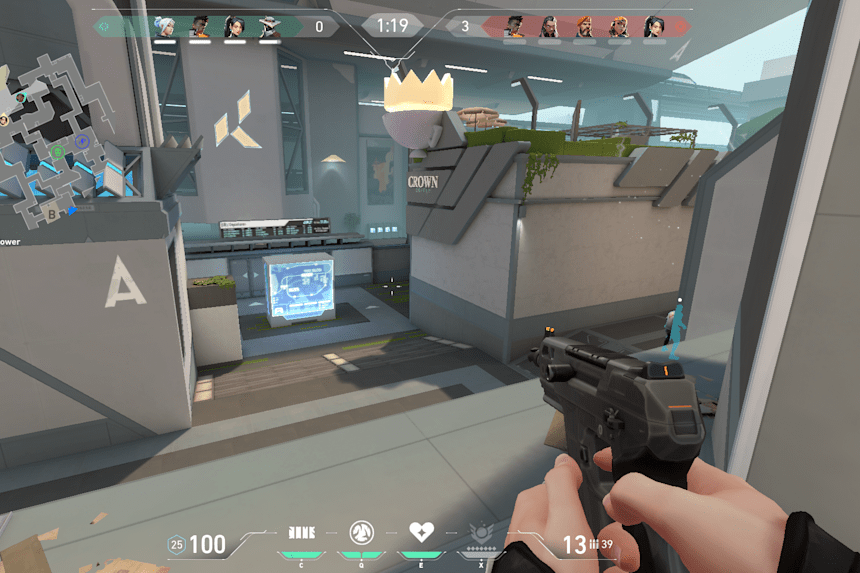 Furthermore, using agents like Jett or Raze, players will be able to easily get into the spot and get some easy kills. Apparently, this spot is really easy to reach and not that difficult compared to other glitch spots in the game.
VALORANT player shows off some cool spot on Split:
Unfortunately, agents like Omen still can't really reach the spot using his teleportation. As of now, only Jett using her updraft or dash and Raze with her blast pack can reach this spot on Split. Additionally, Riot might block this spot very soon as it can be easily abused to outplay an entire squad before they even realize what is happening.
The outplay potential is really high with this spot. However, if it becomes an issue Riot might patch it very soon with their future updates. For now, Jett and Raze players can use this spot to get an advantage over their opponents in the game.