Riot Games recently teased their new skin bundle called "EGO BY ONETAP" which was supposed to launch with the next VALORANT patch.
Since the next patch 1.09 was delayed by 24 hours, Riot Games decided to reveal the trailer for the new skin. And it features a clean looking aesthetic design that will surely attract players who are looking for something more minimalistic.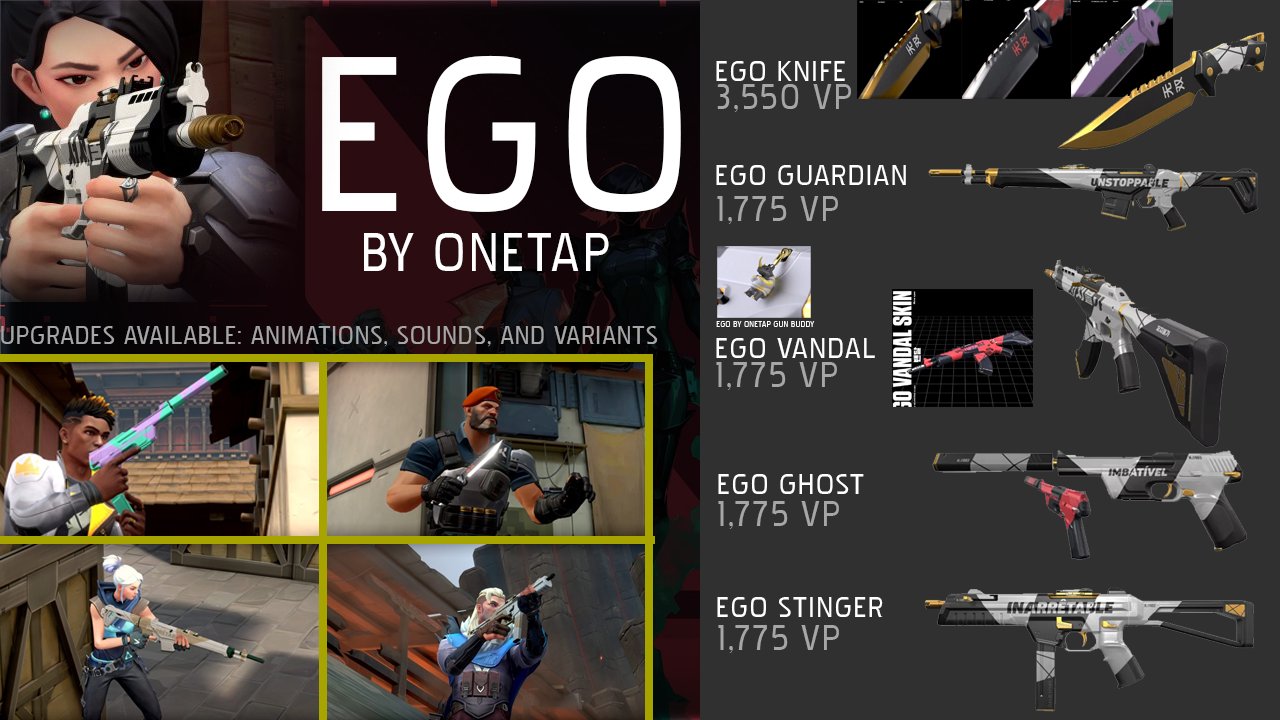 EGO BY ONETAP first look:
EGO by OneTap bundle will feature skins for Guardian, Stinger, Ghost, Vandal, and Knife. Additionally, players are also getting some free add-on like a Player Card, Spray, and Gun buddy. This skin bundle will surely attract players with its elegance.
EGO BY ONETAP Release date:
EGO BY ONETAP collection will be available in the VALORANT's game store from 9/17/2020. So players can expect to see the new skin bundle arrive on the store during patch 1.08.
EGO BY ONETAP price:
Ego Guardian (1,775VP)
Ego Stinger (1,775VP)
Ego Ghost (1,775VP)
Ego Vandal (1,775VP)
Ego Knife (3,550VP)
Therefore, players can expect to pay some decent cash in exchange for this new skin bundle. Although this is not the most expensive skin tier in VALORANT. The VALORANT community has been constantly complaining about how overpriced the skins are in this game. However, these prices won't actually change much as enough players are still buying these skins at this high margin.