VALORANT's next big skin bundle called "Forsaken" has already been leaked by a pretty reliable data miner.
The Forsaken skin bundle is a direct sequel to the fan-favorite Sovereign skin bundle that was released back in 2020. According to the data miner, Forsaken is Sovereign's Dark side or more of a sequel to Sovereign skin bundle.
Read More: VALORANT's newest map Breeze In-Game trailer leaked!
Furthermore, these Forsaken skins can be turned into the original Sovereign skin with a variant upgrade using Radianite points. Sovereign's design is basically based around the light theme. Whereas, Forsaken is a much darker version of the skin line. Basically, it puts a darker twist on the Sovereign bundle.
Forsaken Skin Bundle First Look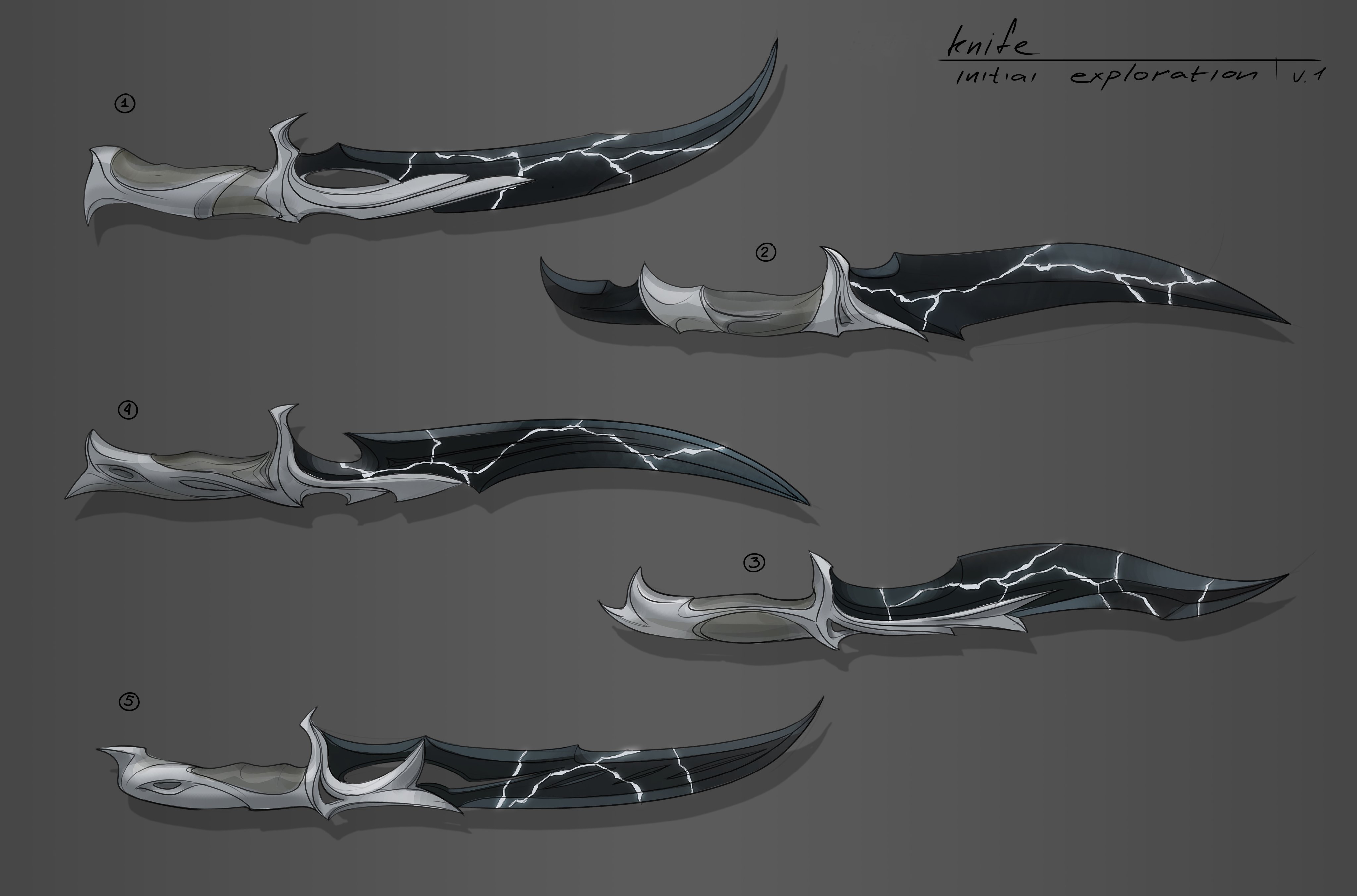 From the initial concepts, we can clearly see Riot devs took inspiration from Dark Elves from the fantasy genre. The overall theme this time around is to provide something a bit dreadful looking. But as mentioned above, players are also going to get other color variants alongside the dark one.
So, players will have different options to choose from as these appear to be premium-tier skins. Forsaken will feature skins for Operator, Vandal, Spectre, Classic, and Melee.
Forsaken Skin Price:
As this is a sequel to the Sovereign skin line, this also appears to be a Premium tier skin line. Meaning each individual skin will probably cost around 1775 VP and the whole bundle will cost around 7100 VP.
Forsaken Skin Release Date:
TBA
However, this skin line should arrive fairly soon alongside the launch of Episode 2 ACT 3 which is right around the corner.
Read More: VALORANT players are experiencing issues with the HRTF audio feature
This really feels like Riot just gave us another amusing skin line. They upped their bar each time they release a new skin line. And seems like they really didn't disappoint their fans with the Forsaken bundle.