VALORANT's new Episode 4 is coming soon and here you will find everything we know so far about it including Release Date, New Agent, and Battle Pass.
Valorant is a free-to-play tactical shooter from the developers of League of Legends. Similar to League, Riot Games has decided to implement a "Freemium" model to monetize the game. As such, players can purchase battle passes and skin bundles to customize their play session in the game.
Instead of a typical seasonal structure, Riot Games opted to use a non-traditional Episodes and Act structure where each Episode consists of 3 distinct Acts. Usually, Riot introduces a new battle pass containing weapon skins, gun buddies, banners, sprays, etc at the start of a new Act.
Currently, we are in VALORANT's Episode 3 Act 3 which is soon to end. Next, VALORANT players will be able to slide into the new Episode 4 Act 1 with the new Agent Neon. Also, the new ranked season and new Battle Pass are also sure to attract the attention of many players.
Below is everything we know so far about VALORANT's upcoming Episode 4 Act 1.
Read More: VALORANT's Agent 19 Neon: Abilities, Nationality, Release Date, & More
VALORANT Episode 4 Act 1 Details:
Episode Name:
VALORANT's new episode is called "Disruption" according to a Twitter post from ValorLeaks, a well-known data miner.
Episode 4 Act 1 Start Date:
The official VALORANT Twitter account posted on Twitter sharing the end date of VALORANT's Episode 3 Act 3 and it's January 10th, 2022. To find the different time zones of Act 3's end date click here.
Many VALORANT players have deducted the start date of VALORANT Episode 4 Act 1 "Disruption" comparing it with the end date of the current Battle Pass. The Act 3 Battle Pass is set to end on January 11, 2022.
So, this puts the start date of VALORANT's Episode 4 Act 1 to after January 12, 2022.
Episode 4 Homescreen:
Players will be able to enjoy a new home screen when loading into the game for the 1st time after Episode 4 act 1 launches. This time the home screen shows Brimstone, Chamber, Neon, and Killjoy.
Breeze Map Changes:
The map Breeze is also getting some changes. The most notable change is the A site's big yellow KNG box. The other changes can be seen below.
Bind Map Change:
Bind's A short is getting a little restructuring as well. The tall green box is now removed and its place takes a small wooden box.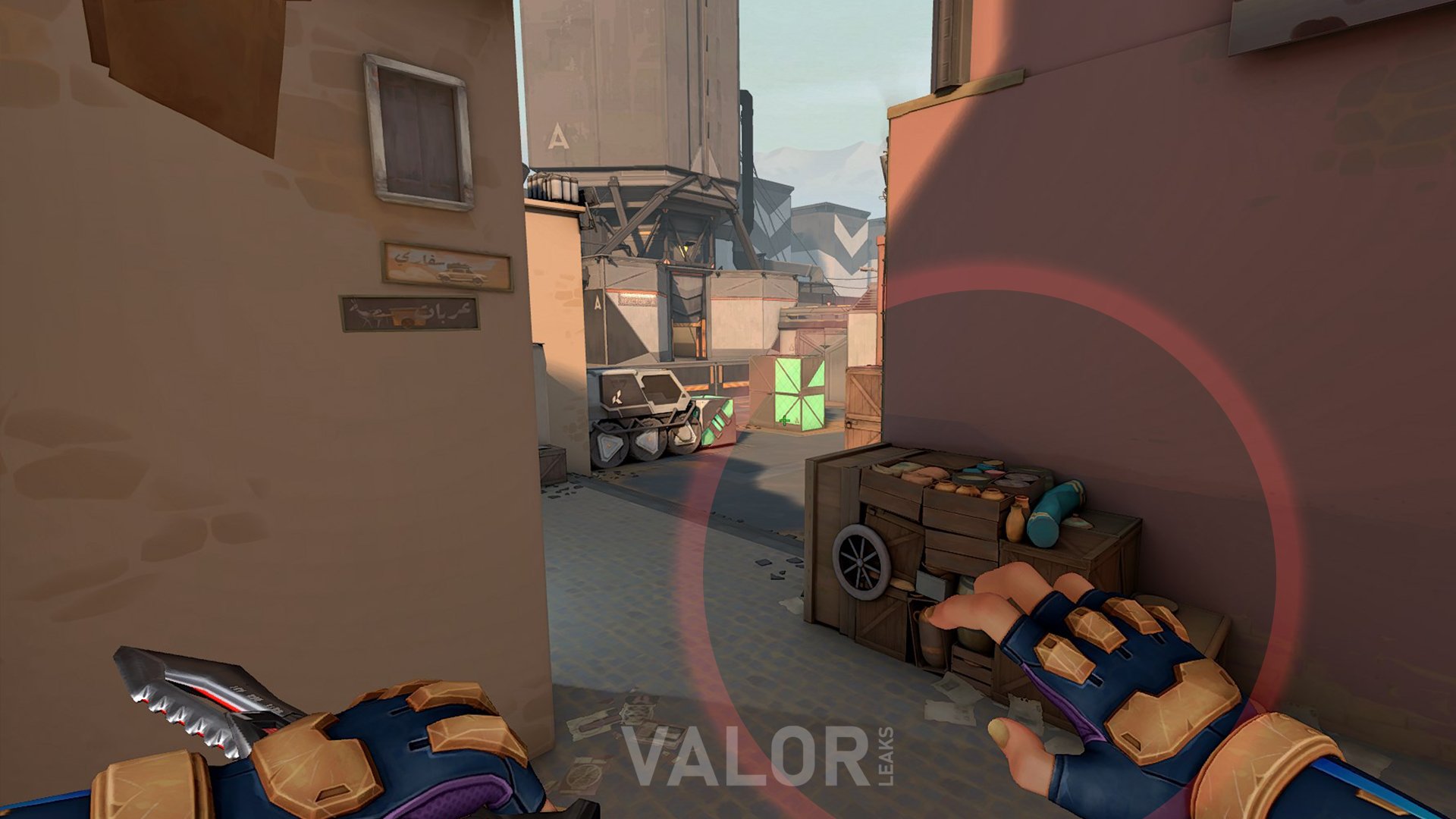 VALORANT New Agent Neon:
VALORANT recently released the upcoming agent Neon's trailer. In the trailer, we also saw some of Neon's abilities in action. For more detailed info about the new agent, read the article below-
VALORANT's Agent 19th Neon: Abilities, Nationality, Release Date, & More
VALORANT Episode 4 Act 1 Battle Pass:
The Battle Pass is supposed to release on January 12th, 2022 and the price will be 1000 VP.
Schema Skin Set:
The following guns will be part of the Schema Set-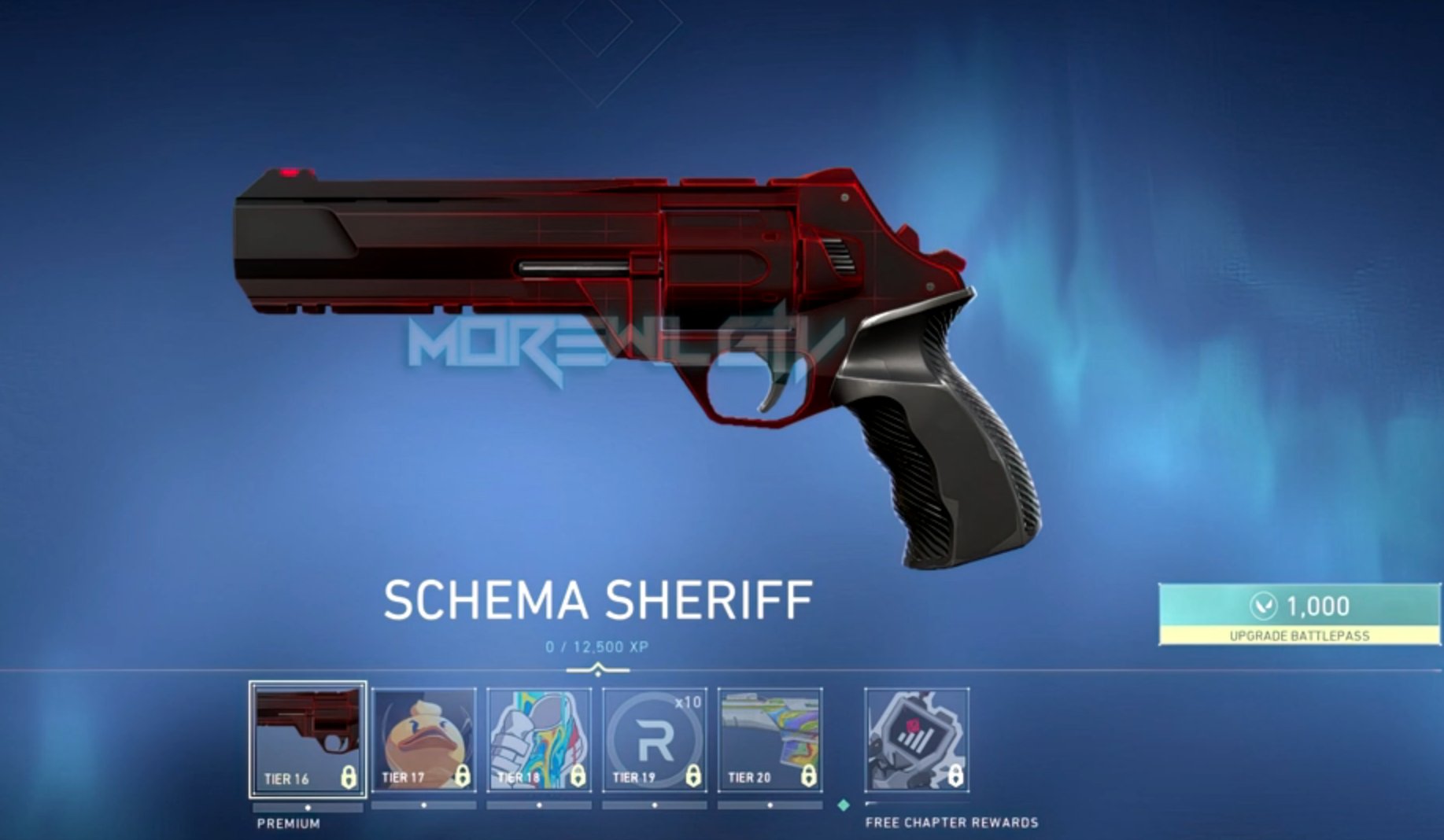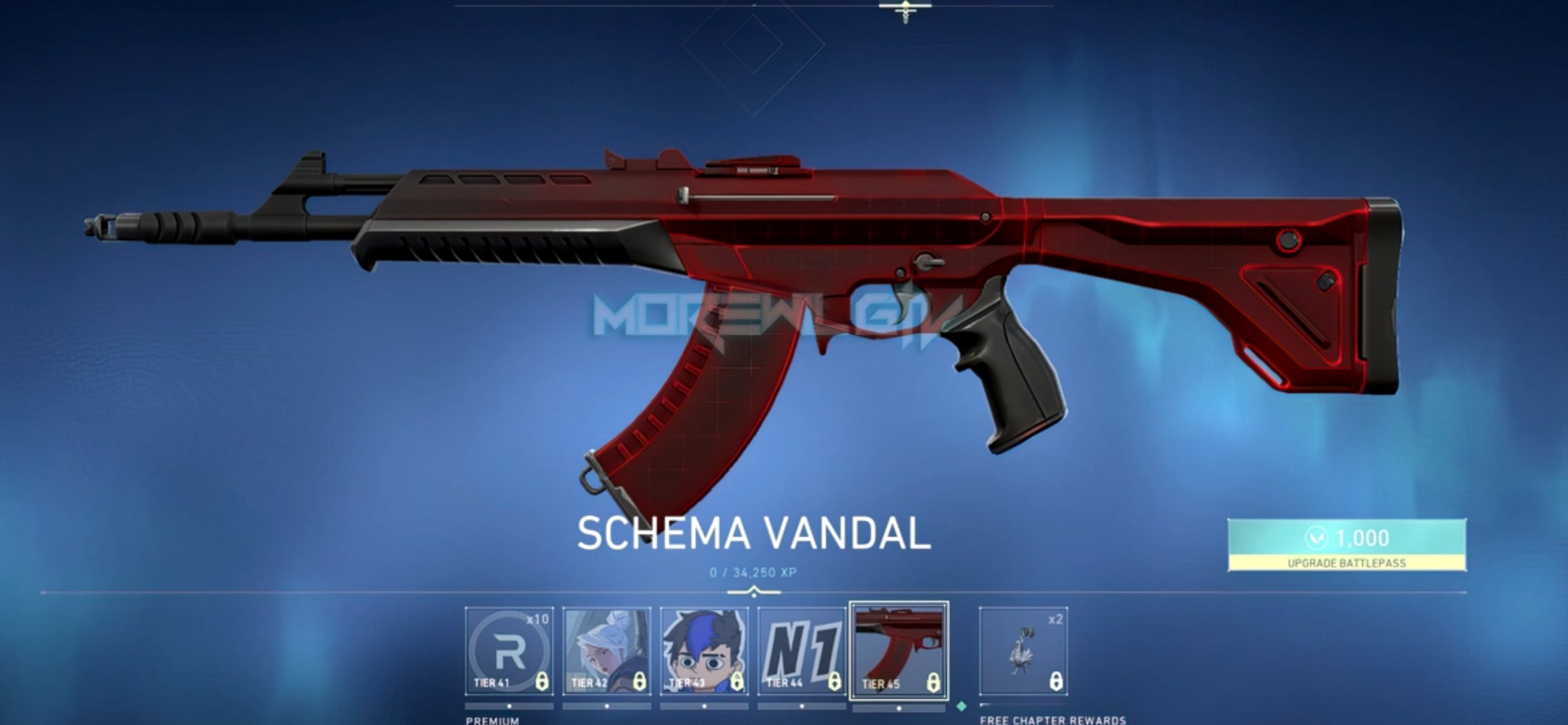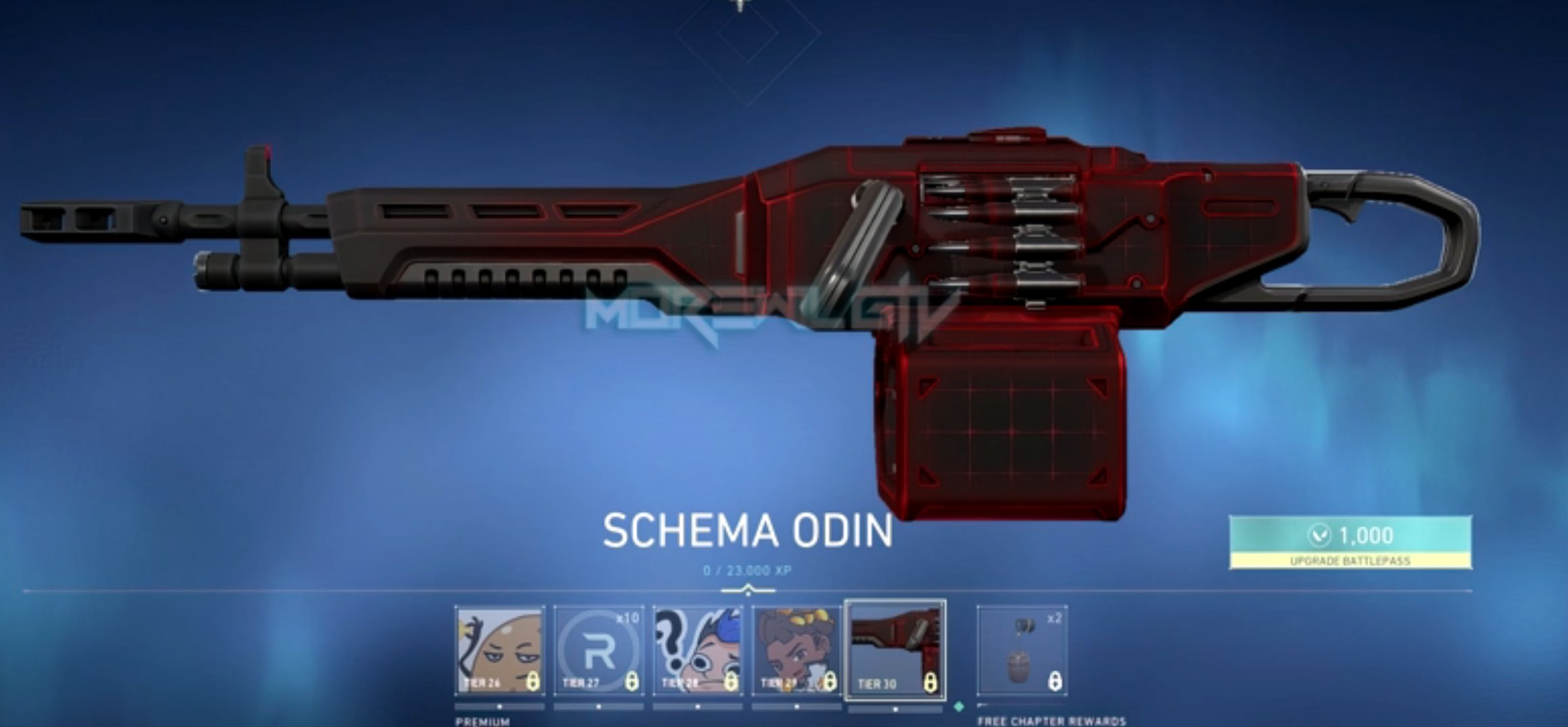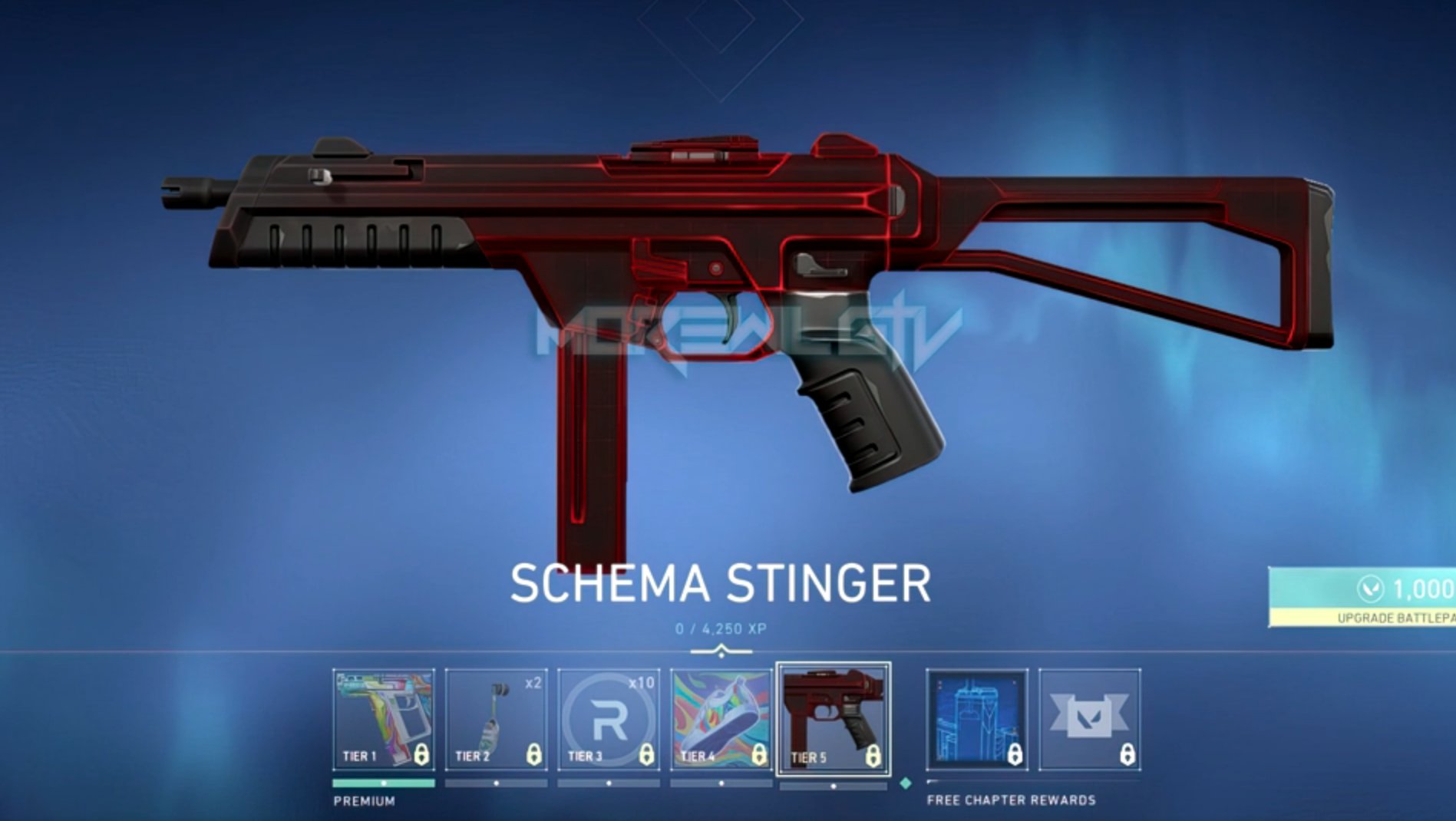 Velocity Skin Set:
The following guns have the Velocity skins-
Bulldog
Spectre
Shorty
Phantom
The velocity skins also come in 4 colors.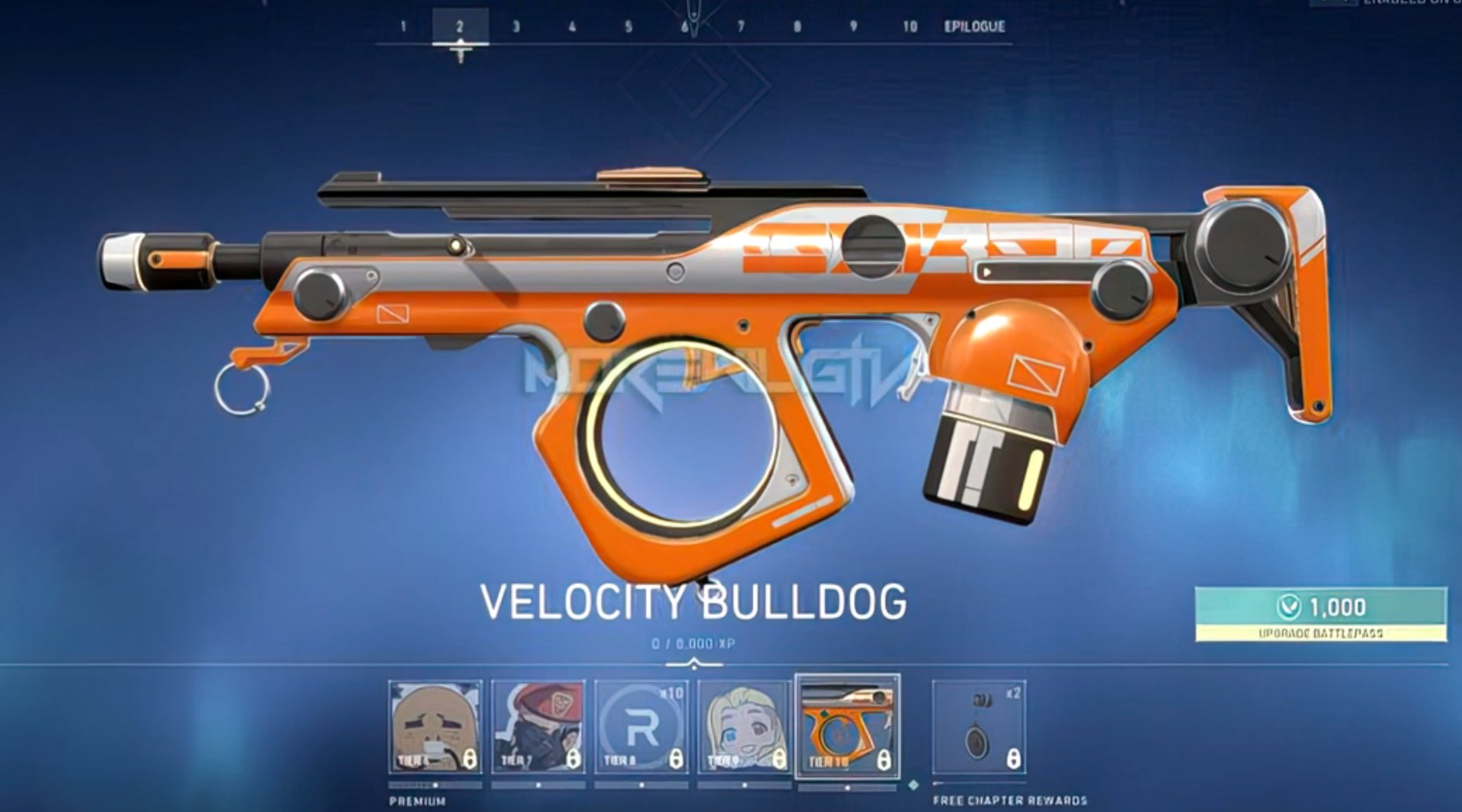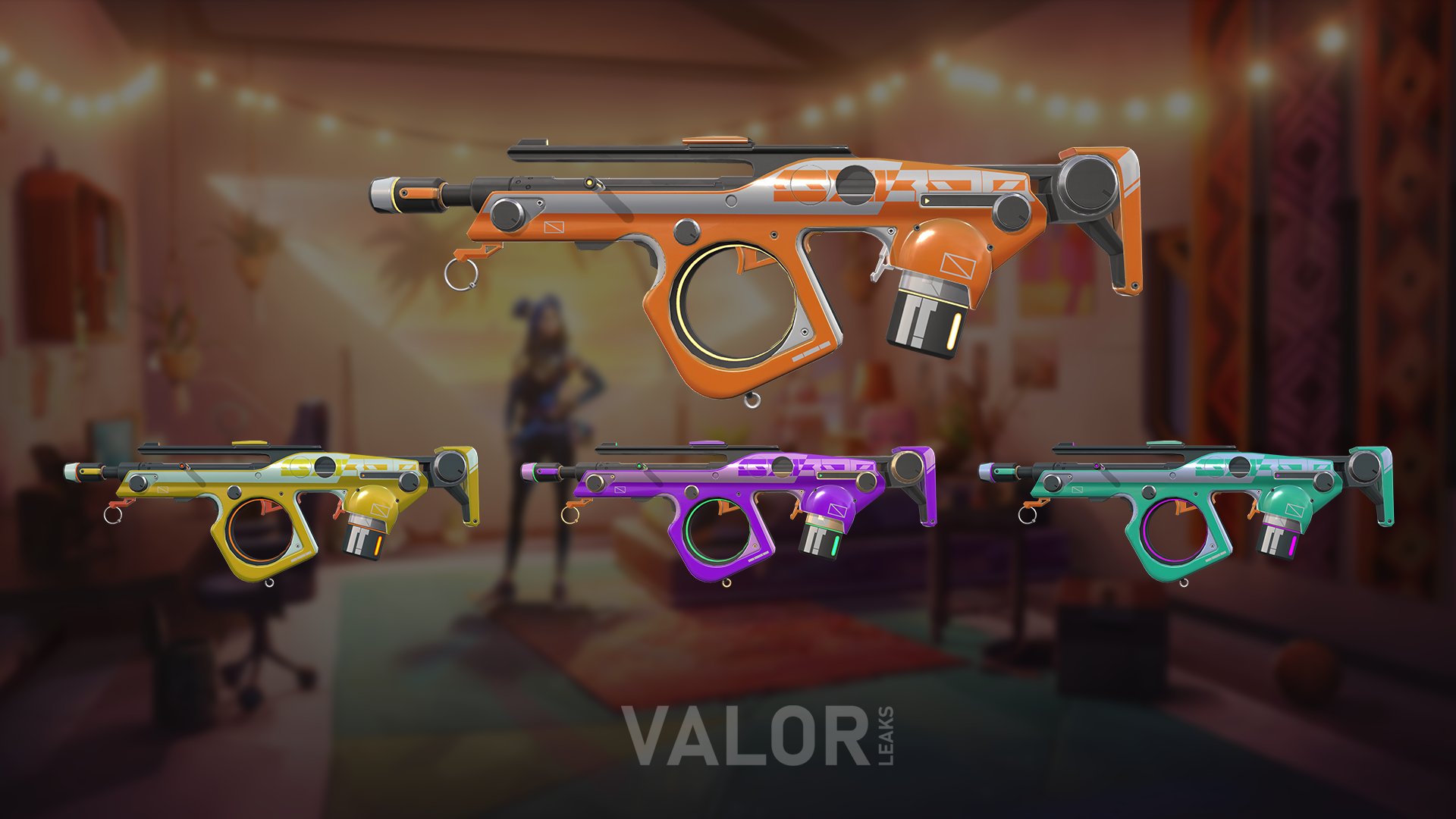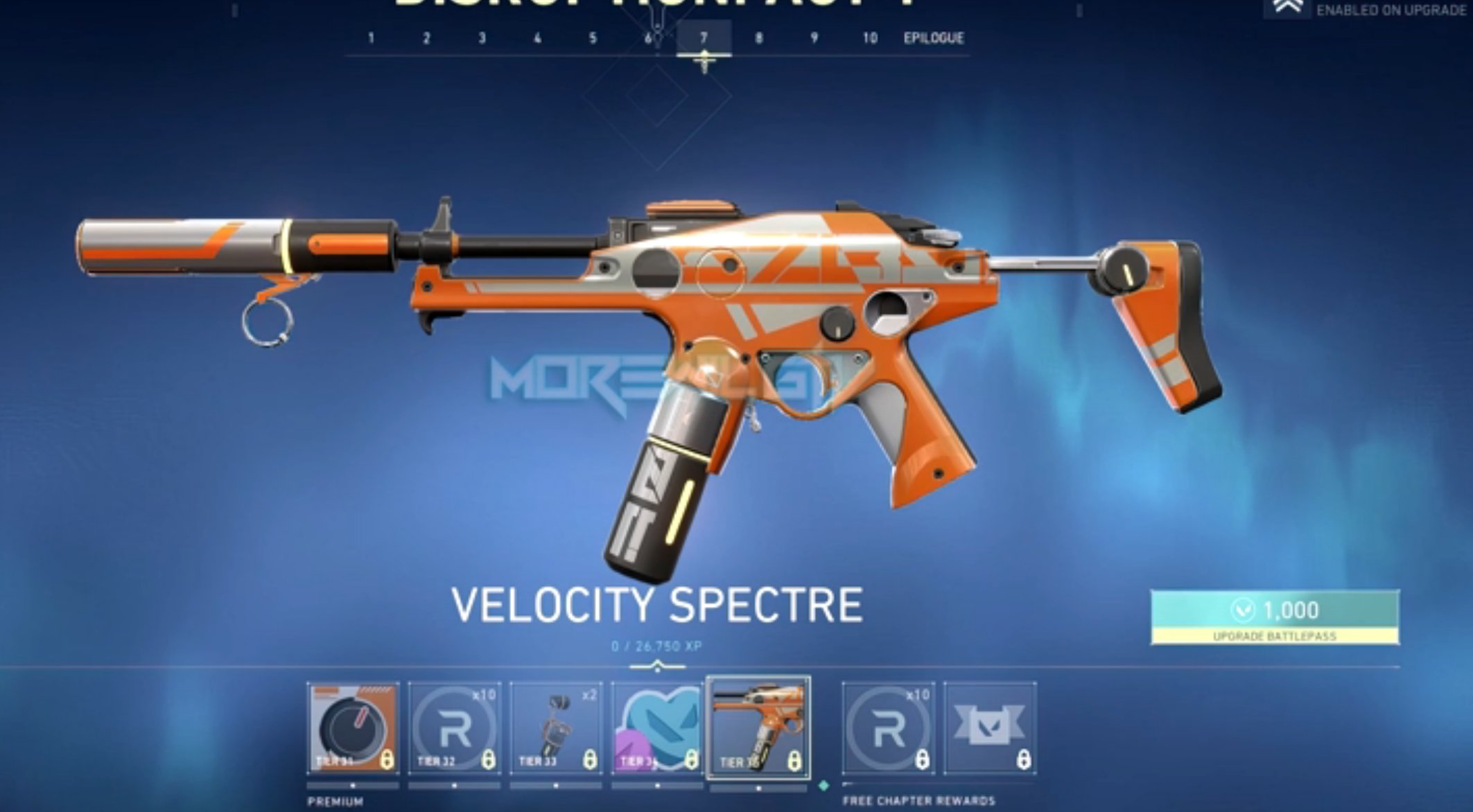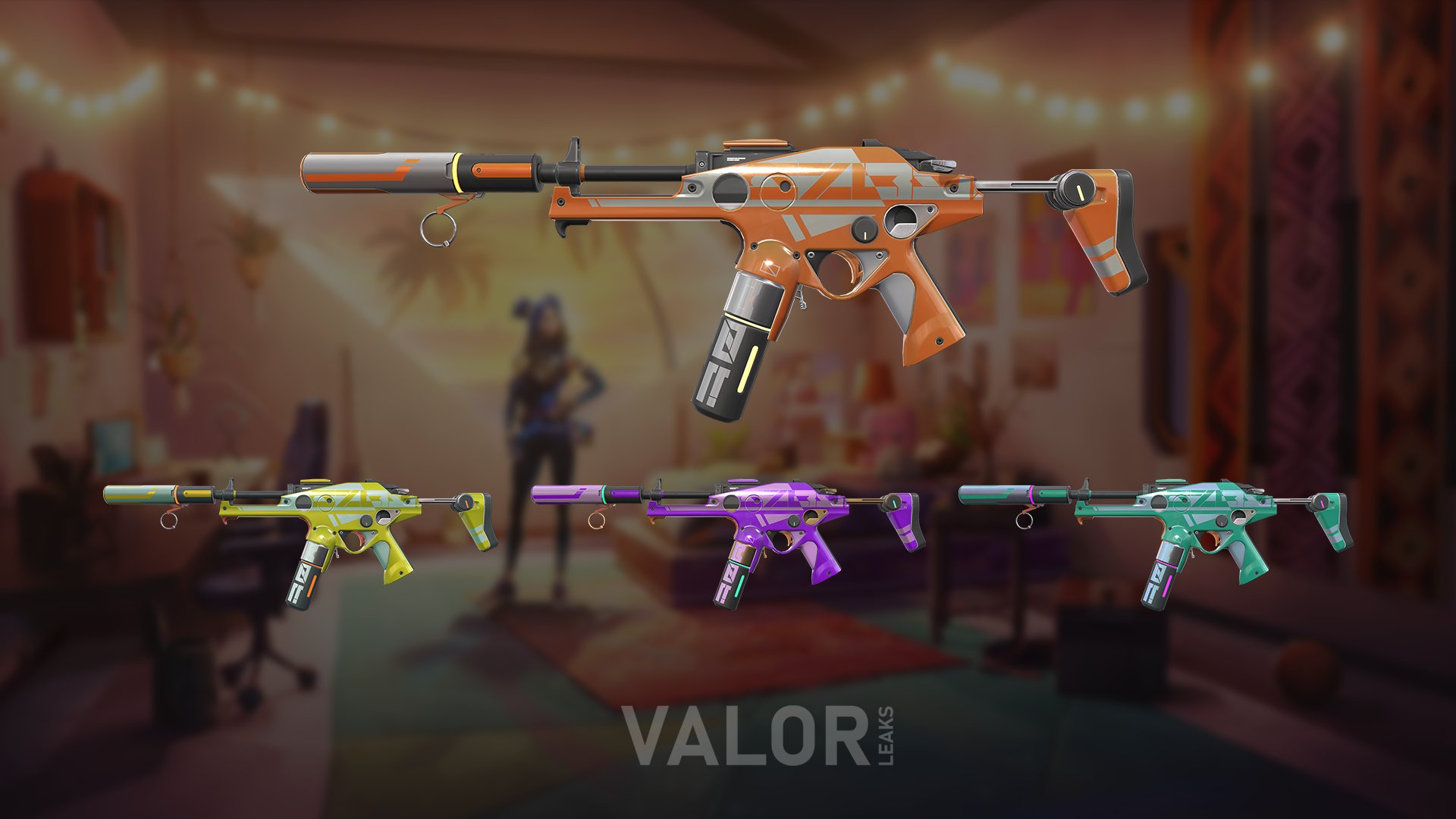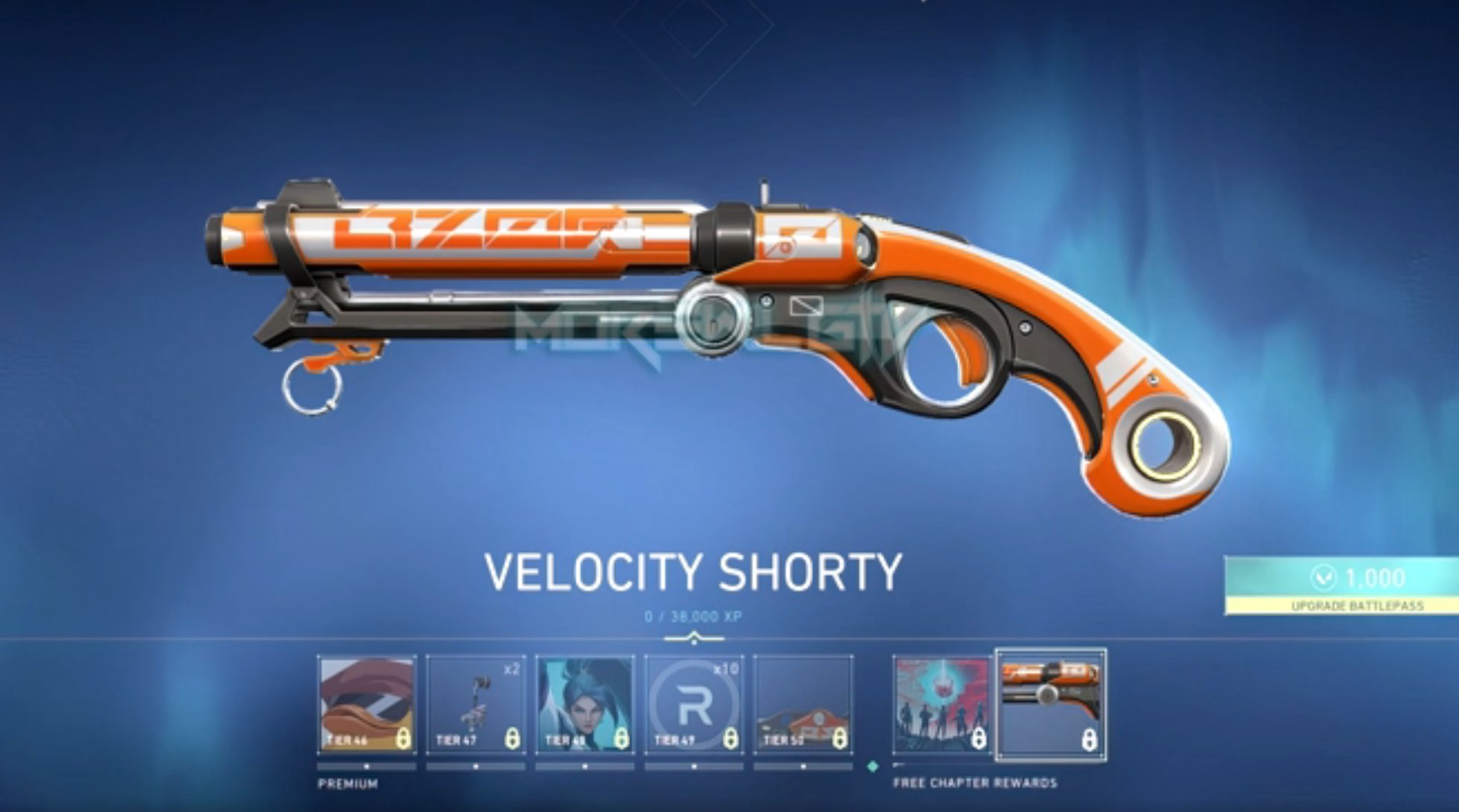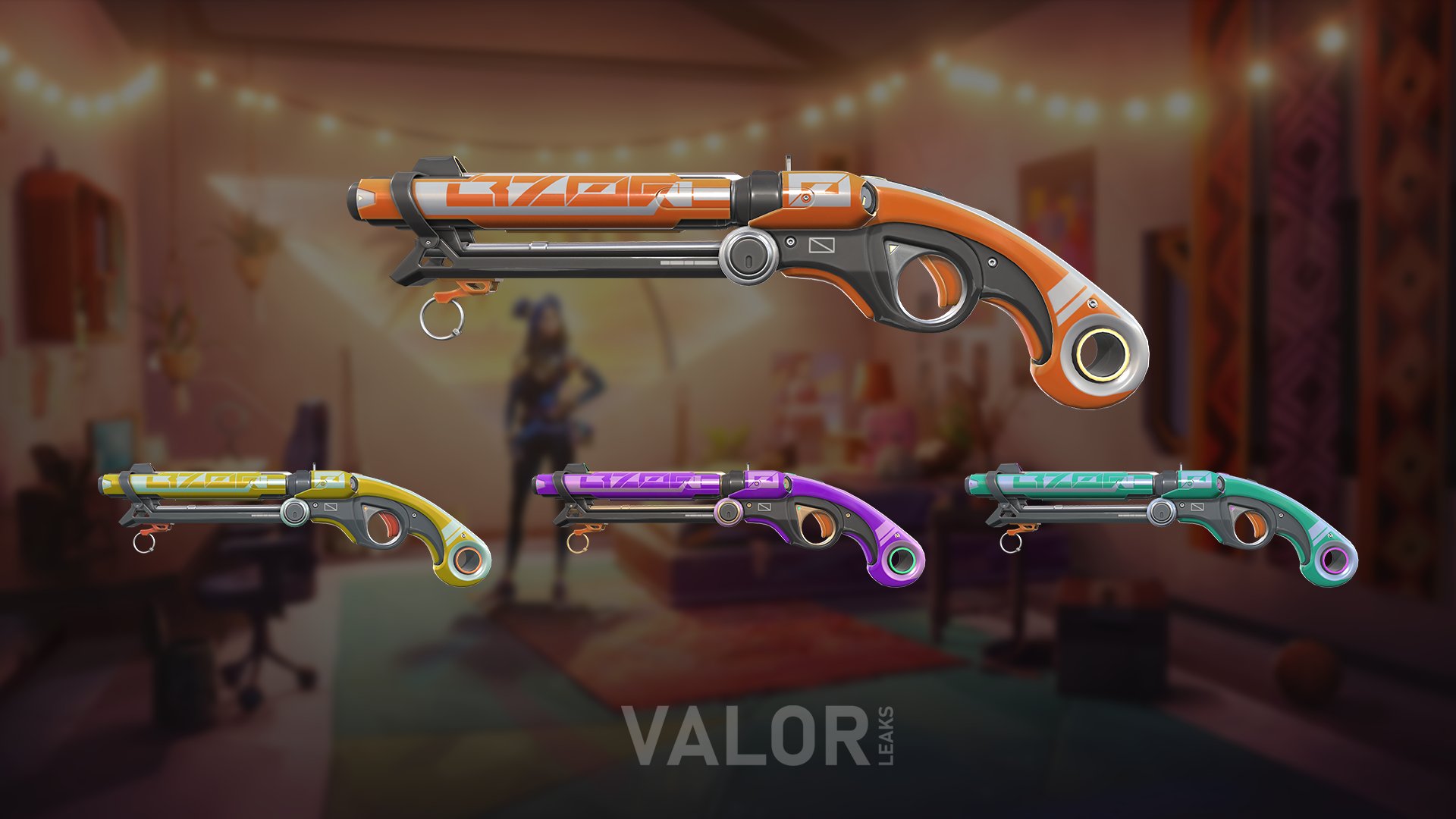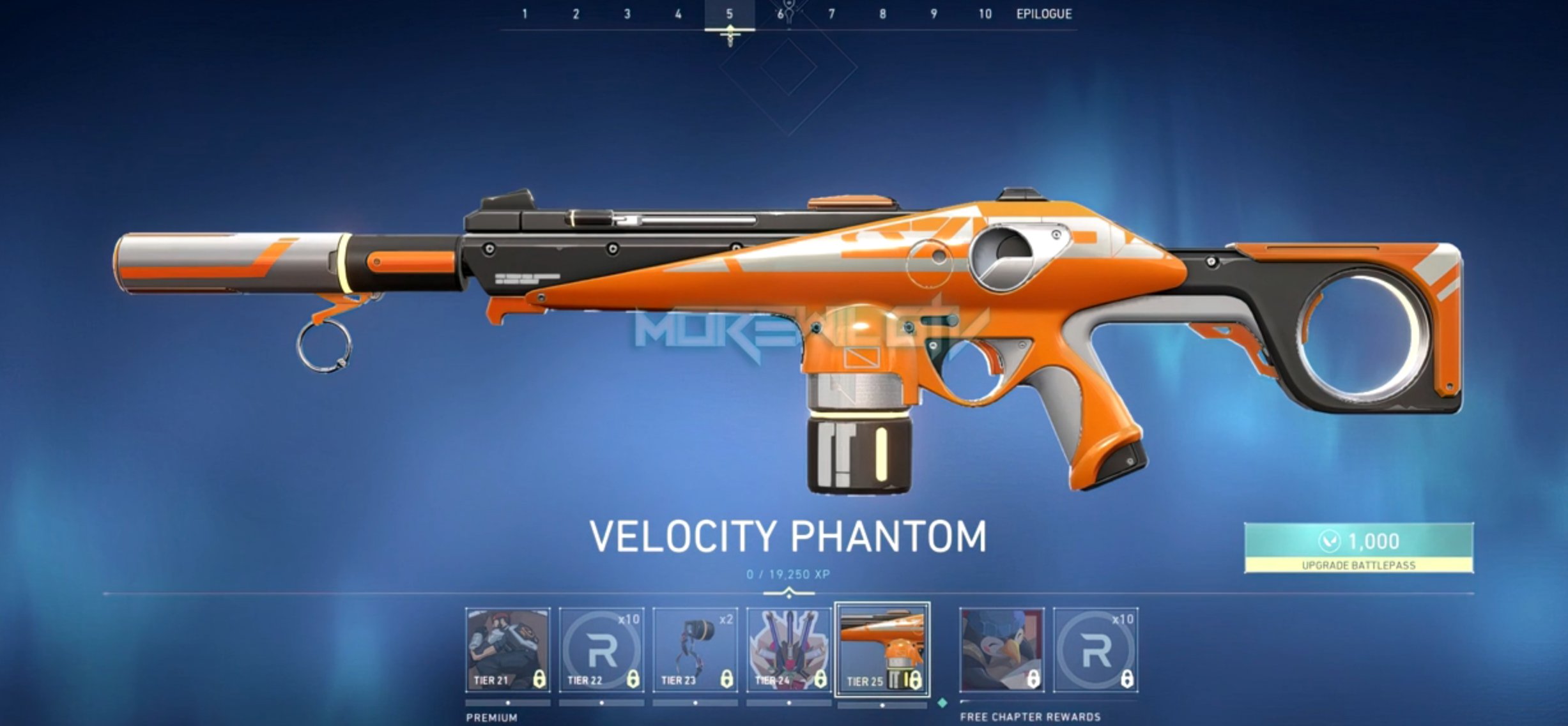 HydroDrip Set:
The following guns will have the Hydrodrip skins-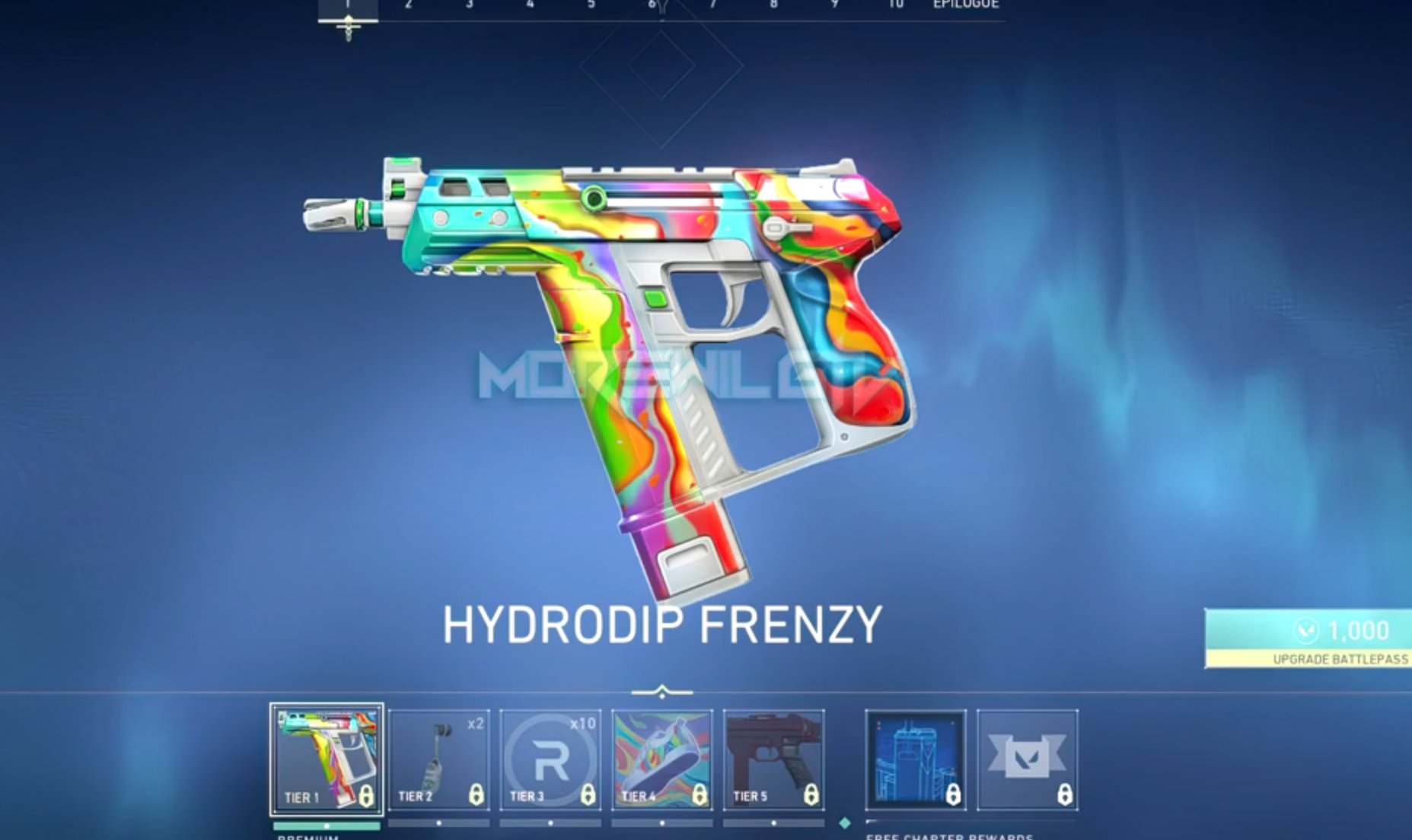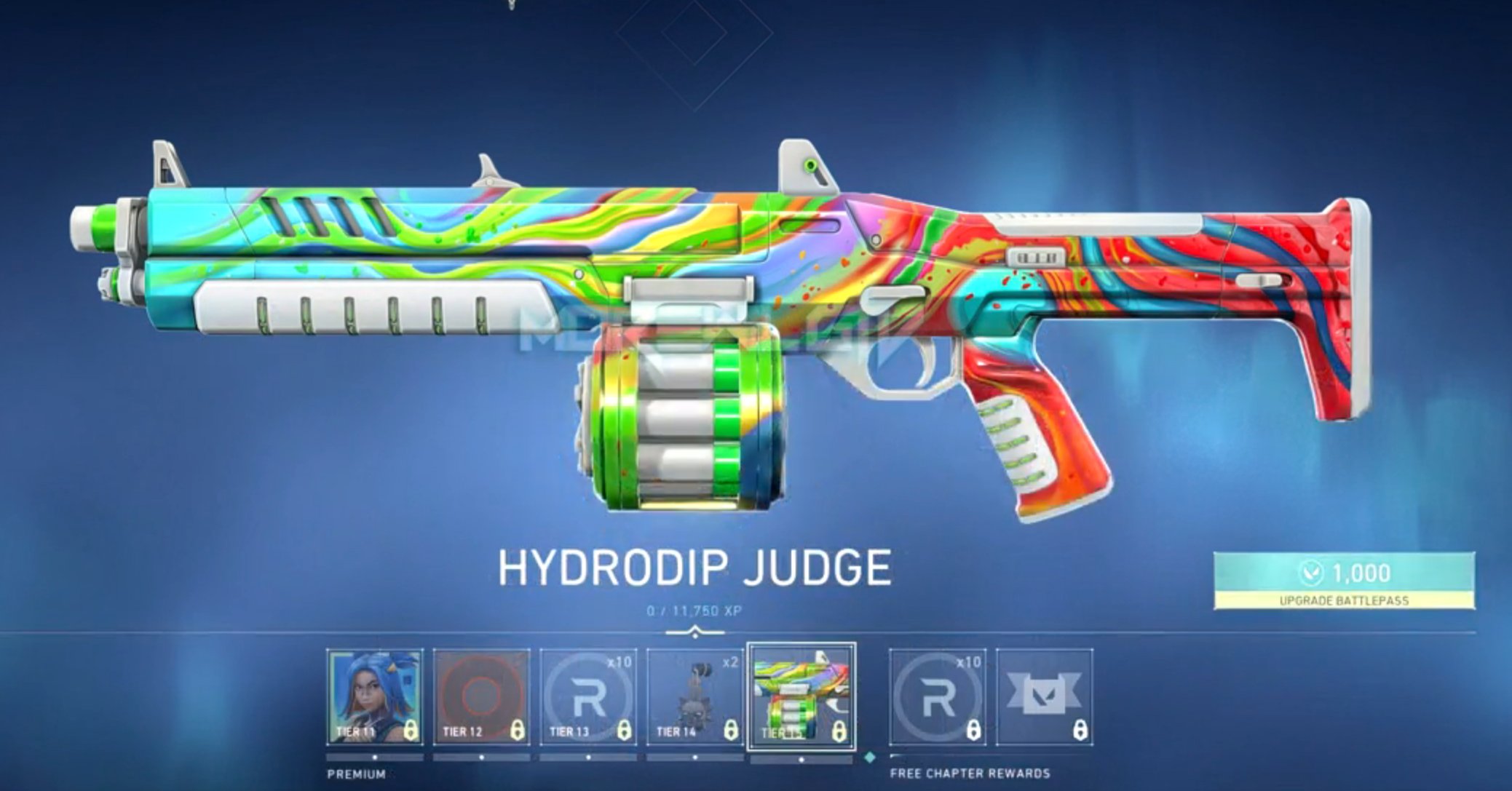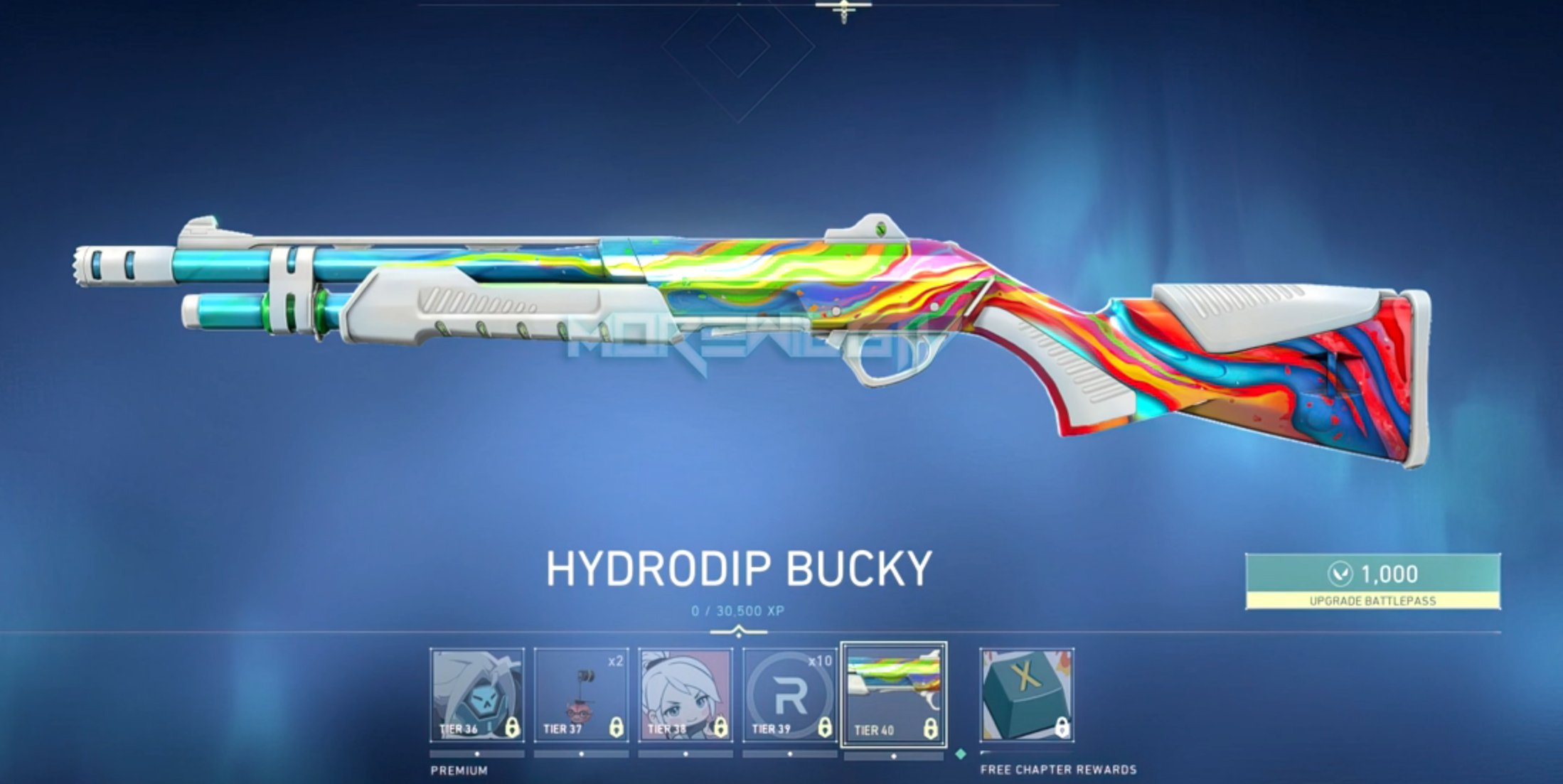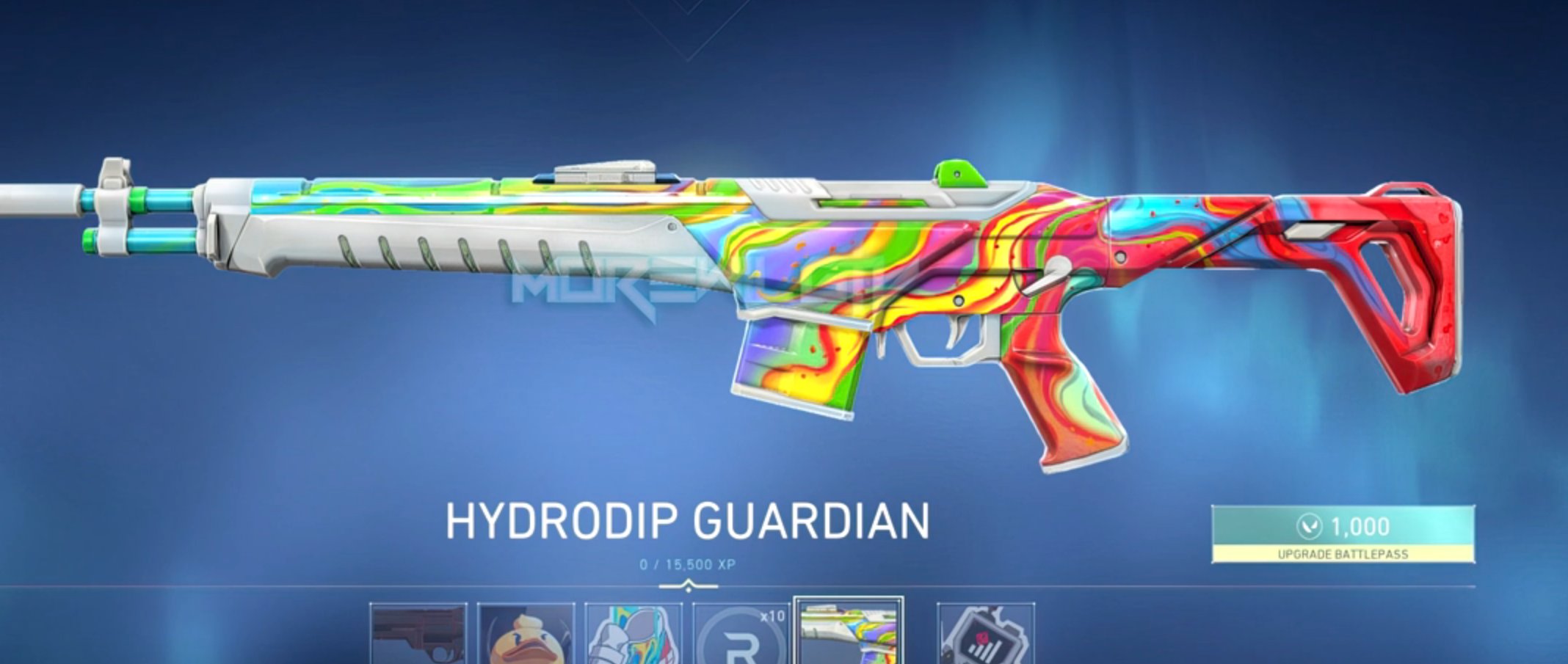 Velocity karambit:
ValorLeaks revealed the VALORANT Episode 4 act 1 Velocity Karambit knife. The knife has 4 color variations as well.
Gun Buddies
Player Cards
Sprays
Read More: Best Duelist Agents in VALORANT 2021