It looks like crossplay feature for Rainbow Six Siege might finally come to reality, as Ubisoft starts early testing.
Earlier today, Ubisoft announced that they are currently testing crossplay between PC and cloud gaming platforms. While this limited testing might not seem very enticing for many people, it is still a very important step for Ubisoft as they continue to develop crossplay for more platforms in the future.
Ubisoft also teased further information on crossplay and cross-progression, which they will reveal in their upcoming Forward E3 event, premiering on June 12th.
Rainbow Six Siege's Y6S2 North Star's Test Server also provided hints to crossplay between PC and console, which most players are excited about. The newly reworked player profile UI now shows on what platform the individual is playing on.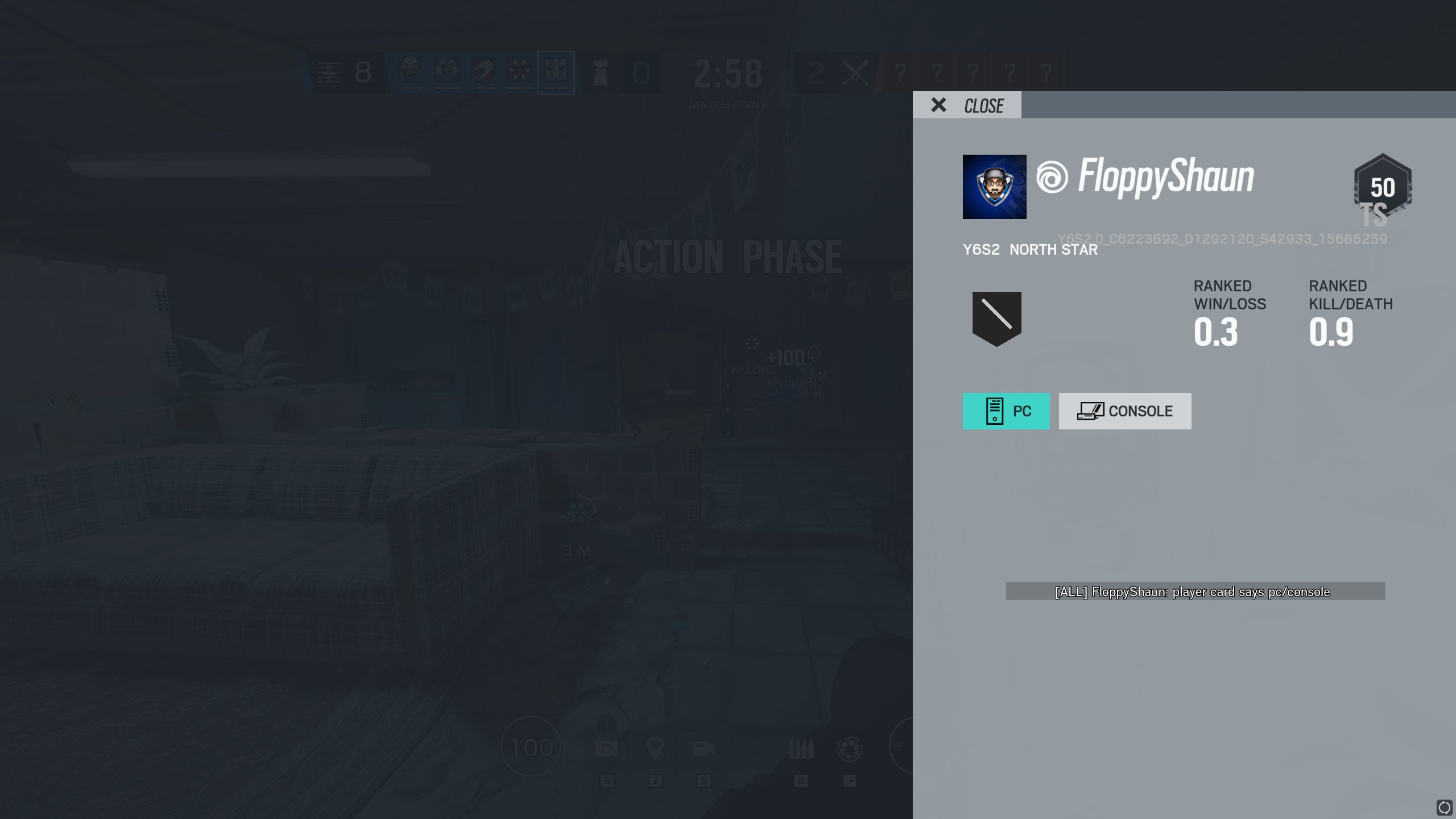 In February 2021, former game director Jean-Baptiste Halle said in an interview with PC gamer that they were "actively working on cross-progression and crossplay". "Within the realm of consoles, I think it would be great if PlayStation and Xbox could play together."
But when it comes to crossplay with PC, Halle wasn't quite sure if it would be the best idea. "I can see the pros, but I can also see the cons," Jean-Baptiste Halle said about PC-console crossplay.
Much of this concern comes from the obvious mouse and keyboard advantage that PC players have. So just like every other crossplay titles, Ubisoft will have to figure out a solution for this issue.
On the other hand, cross-progression will be very welcomed by the Siege community as it will enable players to switch between platforms without having to buy every single operator again, or more importantly, all of your precious skins will be transferred.
Crossplay and cross-progression will provide a substantial boost to Rainbow Six Siege's growth, so we'll have to patiently wait for additional information from Ubisoft on June 12.