In this troublesome time, Riot is planning to give League of Legends' medical team a small VFX update in patch 10.13.
In the alternative universe, League of Legends has three medical staffs on their Rift Hospital: Nurse Akali, Kennen M. D., and Surgeon Shen. Rift Hospital's skins were initially released back in 2011, and even in this nine long year, all the skins remained the same.
Although all the skins are worth 975RP, based on texture and animation it doesn't quite fit the 975RP skin mark in season 10.
At the time of this COVID-19 epidemic, Riot plans to show some love to their medical team by giving them a new VFX, Chromas, Emote, and Summoner Icons.
Nurse Akali
Old VFX:
New VFX:
Along with the new VFX, Nurse Akali is also getting 8 chromas, a new icon, and new Emote.
Kennen M. D.
Old VFX:
New VFX:
Kennen will also be receiving 8 chromas and a new icon.
Surgeon Shen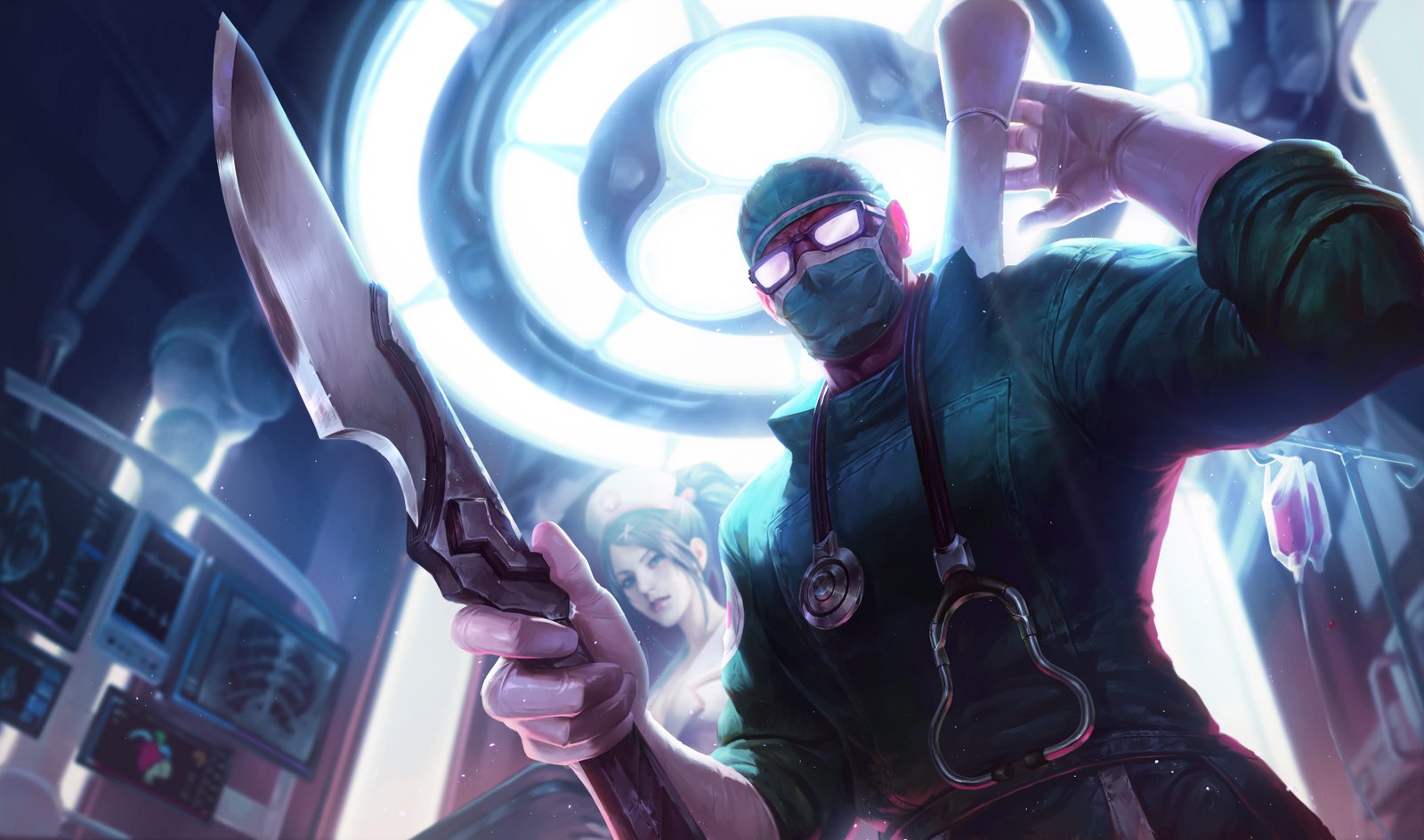 Old VFX:
New VFX:
Surgeon Shen's 8 new Chromas:
All the new changes are currently on PBE for testing and the changes are likely to hit the live servers on patch 10.13.