The Dawnbringer & Nightbringer skins are making a return in Patch 13.8.
Riot releases new champion cosmetics with each patch in League of Legends, and Patch 13.8 is no exception. The patch will include the popular Dawnbringer and Nightbringer skin.
The Dawnbringer and Nightbringer skins are a series of Versus skins originally released in 2017. The skin line initially came with two skins, Dawnbringer Riven and Nightbringer Yasuo. Since then, Riot has released multiple Dawnbringer and Nightbringer skins. The last set of Dawnbringer and Nightbringer skins was released in 2021. Now after a year, the skin line is making a triumphant return.
This year we will be getting four skins: Dawnbringer Vayne, Nightbringer Jarvan IV, Dawnbringer Renekton and Nightbringer Nasus. This article will cover everything about the Nightbringer Nasus skin.
Nasus, The Curator of The Sands, despite being a non-human champion, is very popular. He has received eleven skins so far, and Nightbringer Nasus will mark his twelfth skin.
Read More: Challenges & Eternals Systems to Get Massive Updates in League of Legends
Splash Art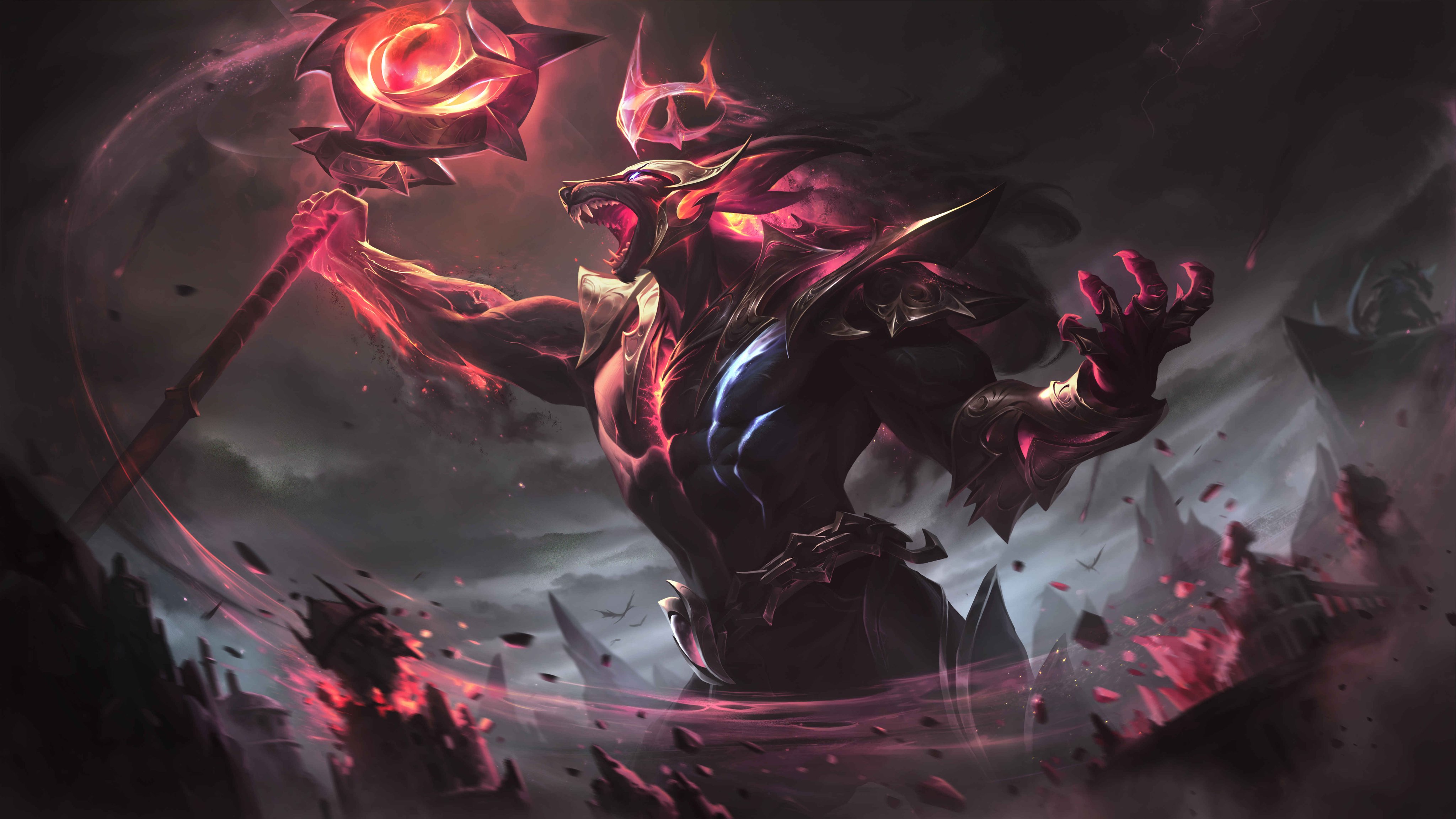 Price
Nightbringer Nasus will be an Epic tier skin; thus, it will cost 1350 RP.
Release Date
The Nightbringer Nasus skin line will hit live servers on Patch 13.8, which will be released on Thursday, April 20th, 2023.