After a thrilling performance, MNM gaming has secured their spot in the upcoming Six Invitational 2022.
MNM Gaming, the team that recently got promoted to EUL, is continuing their strong momentum as they became the final European team to join SI 2022. They will now be accompanying BDS, Rogue, NA'VI, and Team Empire at this special event in Stockholm, Sweden next month.
MNM had a rough start to this EU SI closed qualifiers, suffering a 2-0 loss against Cowana Gaming that dropped them to the lower brackets. But the team wasn't giving up that easily, as they defeated Team Vitality and Secret in the lower brackets.
On the final day, MNM Gaming already having played a BO3 series, were at a disadvantage as they faced Cowana once again. But MNM, with their strong momentum, steamrolled Cowana as they got the 2-0 early lead and were on Match Point.
However, Cowana Gaming started to make a comeback by taking the next 2 maps tying the score 2-2. It was looking like Cowana will be able to complete the reverse-sweep, but eventually, MNM came out on top, beating Cowana 7-5 on the final map and winning the BO5 series 3-2.
The MVP of the grand final- Tyrant -broke the record of the most kills in a best-of-five series.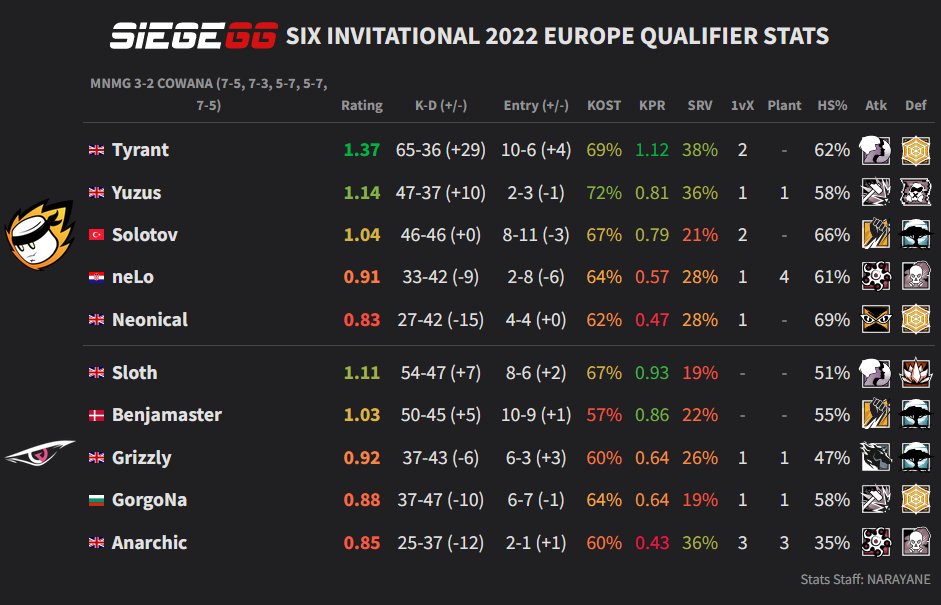 The NA SI qualifiers will start next week, and the Six Invitational 2022 is set to begin on Feb. 8th. So stay tuned for the latest news.