We might be getting a new Udyr skin this MSI.
The Mid-Season Invitational, also known as MSI, is a yearly international tournament that brings together the top teams from all around the world to compete for the MSI champion title. The tournament is usually held in May and is considered the second biggest League of Legends event of the year.
To celebrate the event, Riot each year releases MSI skins, which usually follow a theme specific to MSI. But from 2017 to 2021, we only received Conqueror skins. And last year, we didn't even get an MSI-themed skin; we got High noon instead.
Don't get me wrong; the Conqueror skins are very good, but it's time Riot gives us a new MSI-themed skin line. Also, fans have been asking for a new skin line for MSI for a long time. So, adhering to the fans' wishes, Riot is giving us a new theme for this year's MSI.
In the recent Dev Update video posted to the official League of Legends Youtube channel, Riot announced that they would be bringing us a new theme for this year's MSI. Additionally, we will be getting a big Summer event too.
Besides that, Riot didn't share much about the skins or the theme. But recently, some details about the new MSI skins have been leaked. The well-known League of Legends leaker, Big Bad Bear, leaked some information about the skins and which champions' skins we can expect.
Read More: Riot Finally Fixes Biscuit Delivery's Infinite Mana Bug
MSI 2023 Skins
According to Big Bad Bear, these champions will be receiving the MSI 2023 Skins,
Kai'Sa (?)
Master Yi
Volibear
Udyr
Additionally, there's a rumour circulating that a big Yone skin will also come with the event. So, there is a good chance we might get a Legendary Yone skin.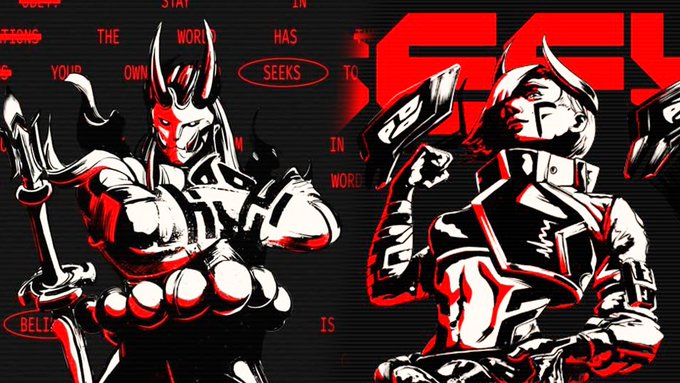 Regarding the theme, the skins will be a mix between the "Blood Moon" skin line and the "Supreme Cells" skin line from Wild Rift. Other than that, there isn't any more information about the skin. We will update the article as soon as new information is available.
As all leaks go, take the information with a grain of salt, as the leaks are not guaranteed.
Release Date
The release date for the skins has not been revealed yet, but we will likely get them on Patch 13.9. That means the skins will likely arrive at the PBE (Public Beta Environment) on April 18th and Live Servers on May 4th.