Nidalee is getting yet another skin with the new La Ilusión skin line.
With Patch 13.19, Riot Games is bringing us yet another new skin line called La Ilusión in League of Legends. It's a skin line heavily inspired by Día de Muertos, also known as the Day of the Dead. All the skins in this skin line celebrate and feature the concept of Life and Death.
The skin line features seven new skins, and the recipients of the skin are Renata Glasc, Ziggs, Qiyana, Draven, Nidalee, and Gnar. Also, Renata Glasc will be receiving a Prestige skin from the same skin line.
With the introduction out of the way, let's talk about the La Ilusión skins, specifically the La Ilusión Nidalee skin.
Nidalee players rejoice as she is getting yet another skin this year. The last skin she received was the April Fools-themed skin, Kittalee. In the span of six months, she is getting another skin called La Ilusión Nidalee.
The La Ilusión Nidalee is the 15th skin added to her skin collection. It is a pretty unique skin with some solid sound effects and a good-looking model. It also has a vibrant color scheme.
Overall La Ilusión Nidalee is a solid Nidalee skin.
Read More: Massive Crown of the Shattered Queen Changes in Patch 13.18
Splash Art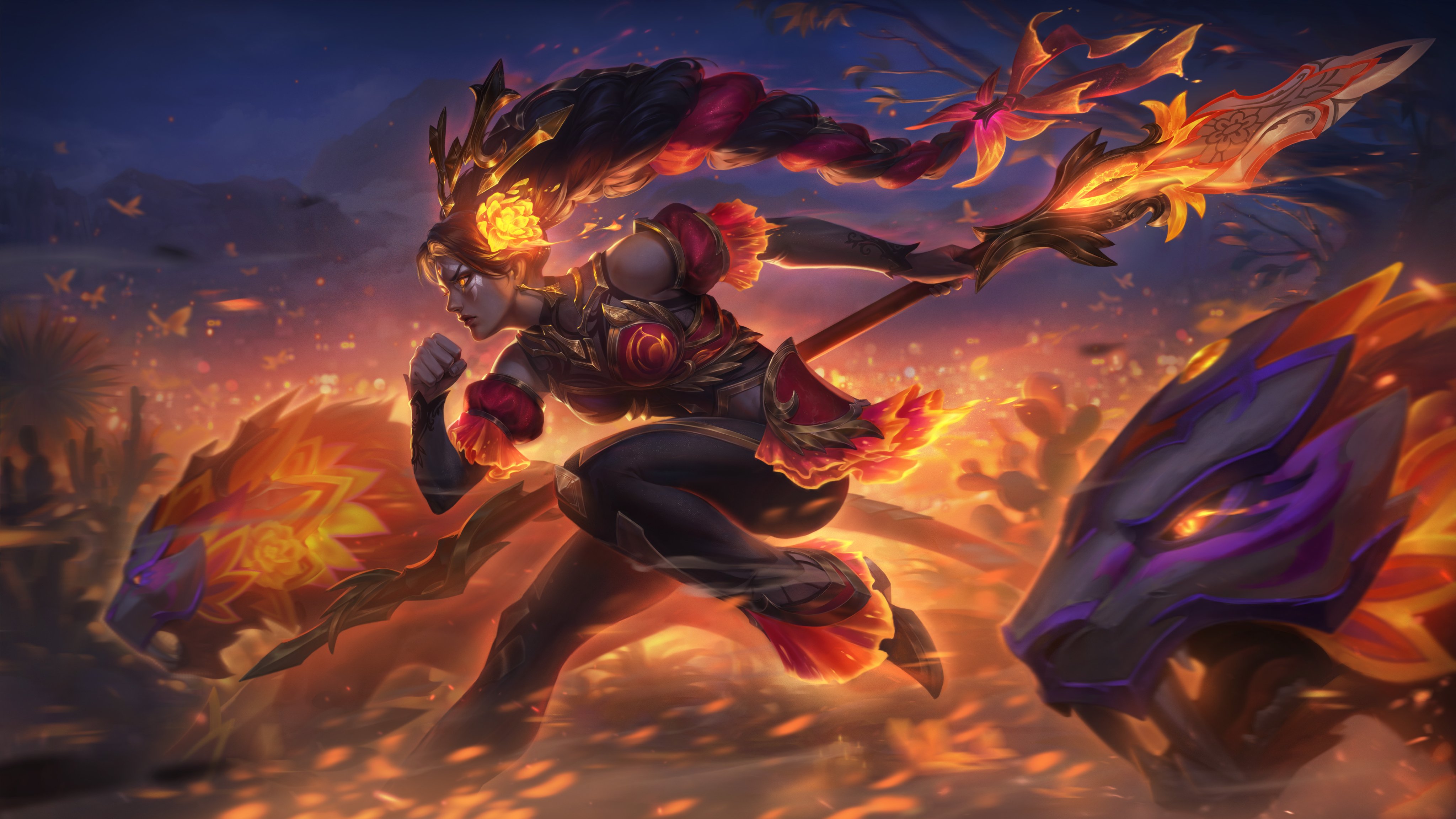 Price
La Ilusión Nidalee will be an Epic tier skin; thus, it will cost 1350 RP.
Release Date
Street Demon Rengar will hit live servers on Patch 13.19, which will be released on Wednesday, September 27, 2023.