A Japanese newspaper advertisement revealed the upcoming Fortnite x Naruto collaboration skins.
A Fortnite x Naruto collaboration is finally happening. For months now, Fortnite data miners and leakers have talked about a Naruto skin coming to Fortnite. At first, a Fortnite insider claimed that Epic Games acquired the rights to use Naruto in Fortnite. Then we saw speculation and leaks about this massive collaboration revealing possible release dates.
Recently, the Fortnite official Twitter account posted a teaser of the Fortnite x Naruto collaboration. The Tweet reads, "Coming soon." We also saw the famous catchphrase from Naruto "Believe it" and a Naruto Shippuden logo in the teaser. The date in the teaser confirms the Naruto collaboration date as 16th November 2021.
Read More: Fortnite November 9 Hotfix Patch Notes: New Combat Pistol, Sideways Rifle Buff & More
But Fortnite leakers and players were not content with just this teaser and wanted to find more.
Abdul Zoldyck on Twitter found a Japanese newspaper advertisement that shows the Naruto skins that are coming to Fortnite. The newspaper artwork shows the following skins and accessories-
Naruto
Sasuke
Kakashi
Sakura
Ninja Scroll backbling
Kunai backbling
Fuma Shuriken backbling
Pakkun dog backbling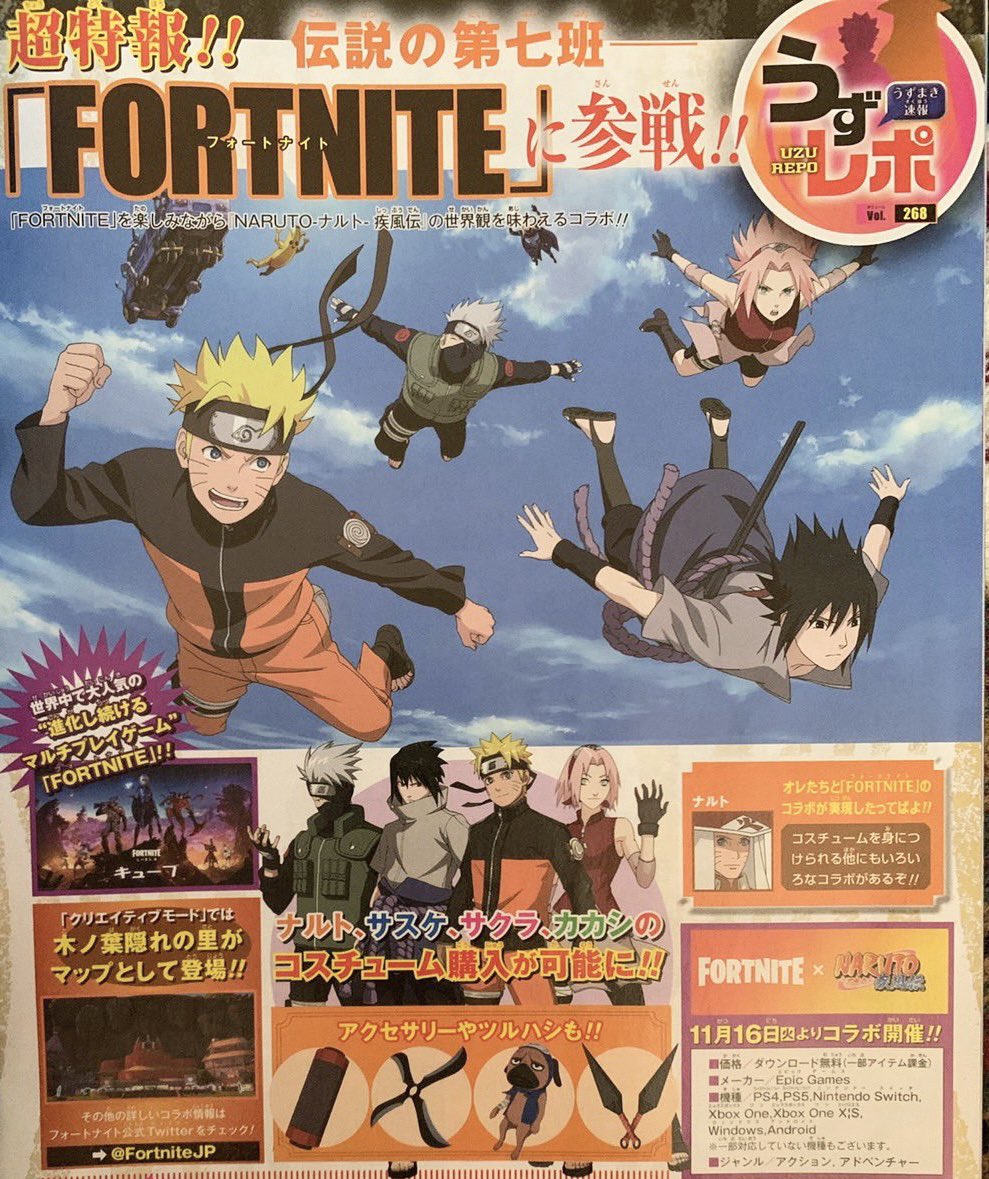 Read More: Fortnite China Servers Shutting Down in 2 Weeks, All Player Data Will be Erased