Mihoyo recently revealed the upcoming Childe 3rd rerun banner rate up characters as well as the new weapon banner.
Genshin Impact v2.2 Update is coming out on October 13th, 2021. Mihoyo already released a detailed patch note with all the upcoming features the new update will bring. Although the story, world, and quests in Genshin Impact are engaging and entertaining the main attraction is still character event banners and weapon banners.
Genshin Impact is a free-to-play Open World Action RPG game so it relies heavily on its gacha mechanic to earn money. Mainly the whales who spend lots of money to get multiple character constellations and weapon refinements. These players are the majority spenders so Genshin Impact needs to be out new characters and weapons every so often to keep the gacha fanbase happy.
Recently Mihoyo officially revealed the Genshin Impact v2.2 Childe Banner 4* rate up characters as well as the weapon banner rate up characters.
Read More: Genshin Impact Update v2.2 Official Patch Notes
Genshin Impact Childe 3rd Rerun Banner:
The Childe 3rd rerun banner will start as soon as the Genshin Impact v2.2 update goes live and end on 2nd November 2021. The rate up characters in Childe's 3rd rerun is as follows-
Childe (5* Hydro Bow)
Ningguang (4* Geo Catalyst)
Yanfei (4* Pyro Catalyst)
Chongyun (4* Cryo Claymore)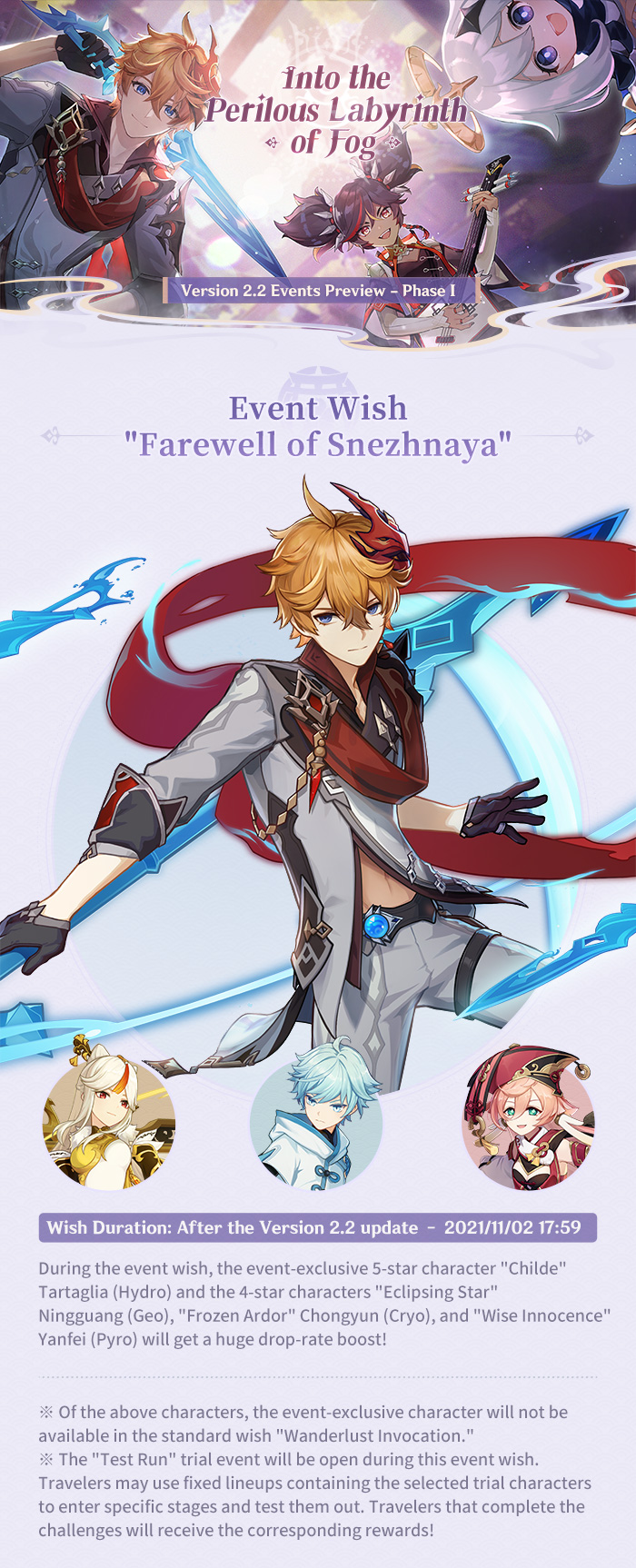 Genshin Impact v2.2 Update Weapon Banner:
The Weapon banner will start as soon as the Genshin Impact v2.2 update goes live and end on 2nd November 2021. The weapons that will have a drop rate boost in the Genshin Impact v2.2 weapon banner are-
Polar Star (5* Bow)
Memory of Dust (5* Catalyst)
Akuoumaru (4* Claymore)
Rust (4* Bow)
Favonious Lance (4* Polearm)
Favonious Sword (4* Sword)
Eye of perception (4* Catalyst)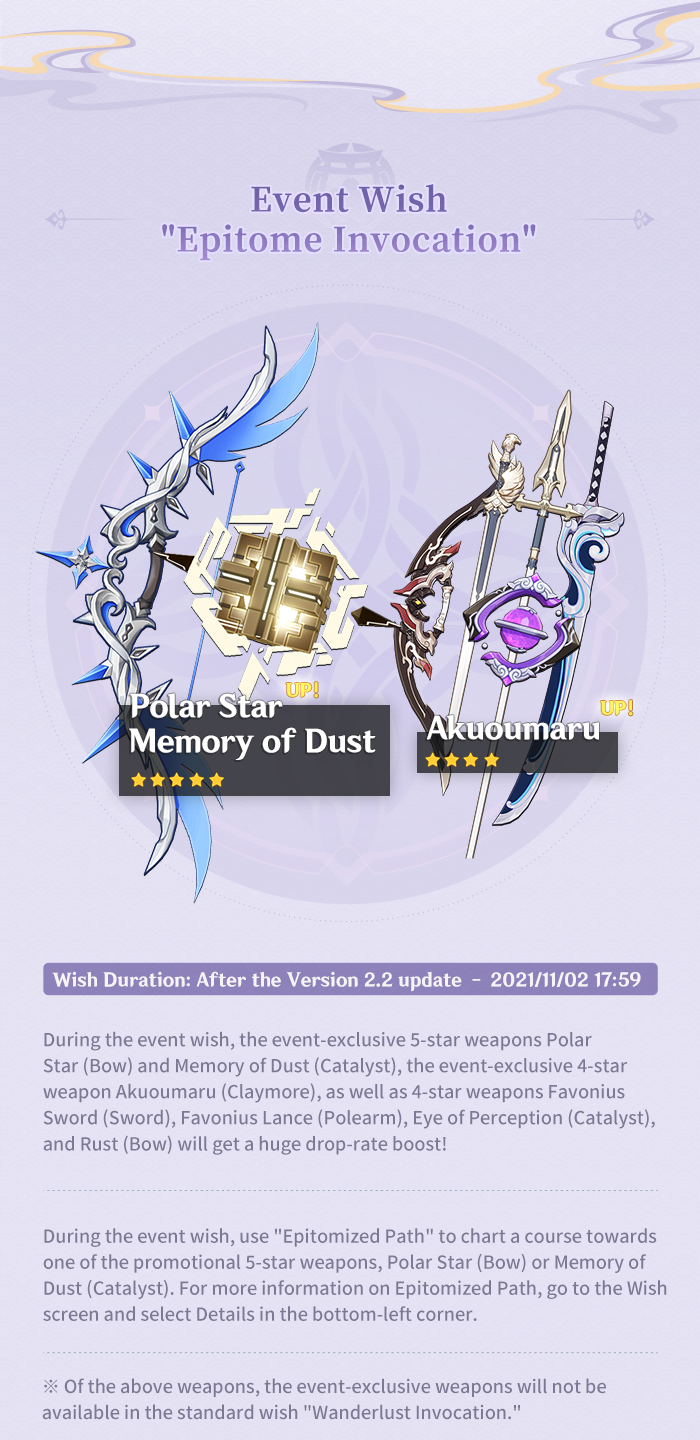 Read More: Genshin Impact Leaks Reveal Possible Upcoming Character Shenhe's Abilities, 5* Weapon, Ascension Materials, Talents, and more