Some recent Genshin Impact leaks have revealed upcoming character Shenhe's passive talents and Constellations.
Shenhe is an upcoming Cryo character in Genshin Impact. The official Genshin Impact Twitter account recently revealed Shenhe right before the v2.3 update. According to all current info, Shenhe is supposed to come out during Genshin Impact v2.4.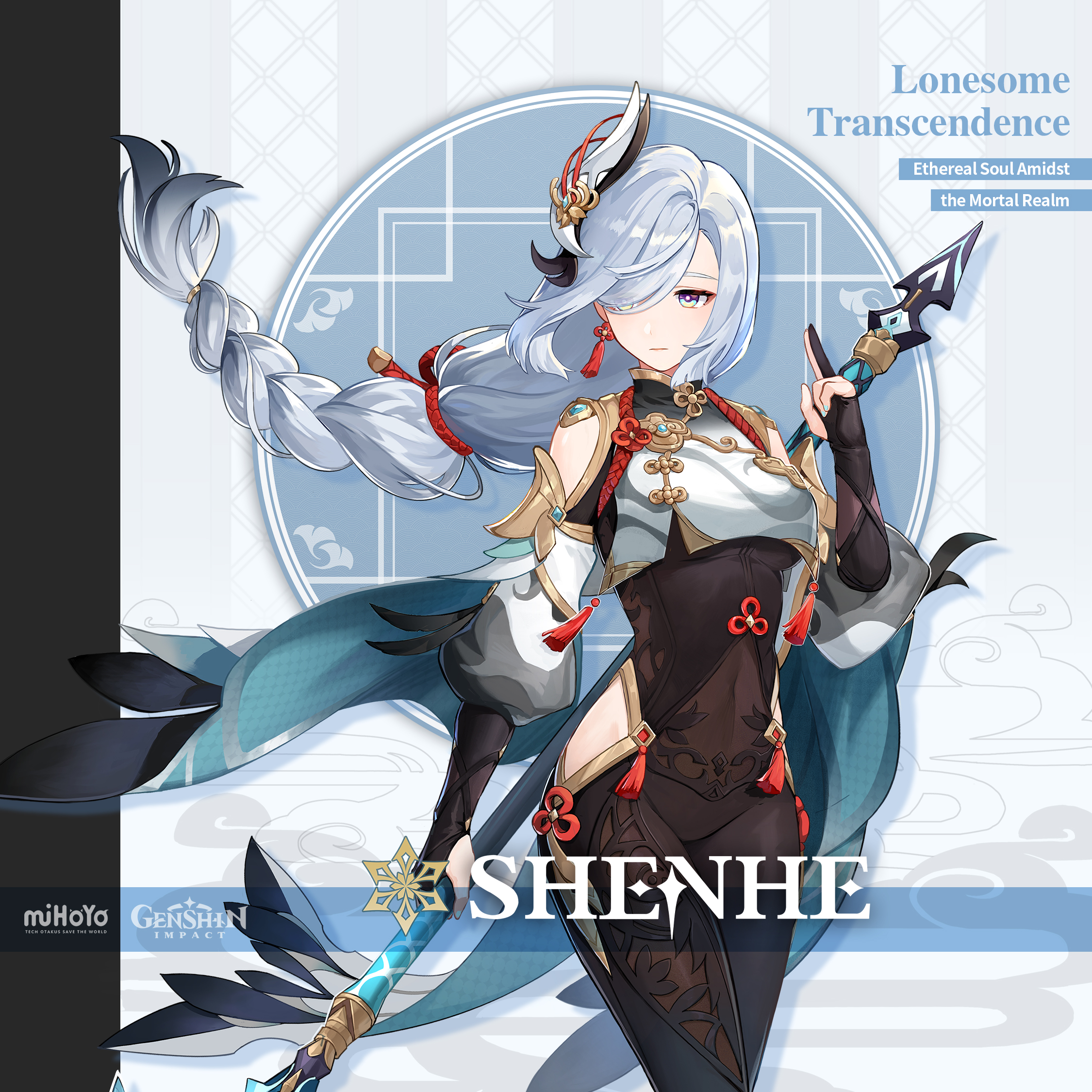 Although we saw Shenhe, there is no information about Shenhe's abilities and talents. But a recent Genshin Impact leak has revealed Shenhe's passive talents and their descriptions as well as her constellations.
Read More: Genshin Impact Leak Reveals Upcoming Character Yelan uses a Crossbow
Shenhe Passive Talents and Descriptions:
Genshin Mains on Twitter recently shared the leaked info about Shenhe's passive talents. According to the Twitter threads, Shenhe's passive talents are-
"Talent 1: Cryo damage's crit damage of the active character in the field created by the twin forms skill (ult) is increased by 15%.
Talent 2: When ShenHe uses the "One Heart" skill (press E), the damage of E and ults of all members is increased by 15% for 10s. If you hold down the E, normal, charged attacks and attacks in the fall are buffed (15% for 15s)
Talent 3: Increase in rewards by 25% on Li Yue's expeditions"
Shenhe Constellations:
GenshinMains Twitter account also revealed Shenhe's Constellations as well. They are-
"C1- Increases the duration of the clone created by he elemental burst by 6s
C2- Additional charge of Elemental skill
C3- +3 to Elemental skill
C4- When characters proc the bonus damage from Elemental skill, Shenhe gets one stack of "Order of Frost". Using the skill resets stacks and deals 5% more damage per stack. Maximum 50 stacks, 60s.
C5- +3 to Elemental burst.
C6- bonus damage from Elemental skill with normal/charged attacks does not reset the possible amount of stack damage." Read More: Genshin Impact Leak Reveals Pyro Abyss Herald Enemy First Look and Possible Secret Ability