Fortnite World Cup Champion Bugha is finally getting their very own Icon Series Skin in Fortnite.
Kyle Giersdorf or more commonly known in the Fortnite community as Bugha is an American Streamer and professional Fortnite player. Back in 2019 Bugha won the solo Fortnite World Cup CHampionship and that's when his rise to fame began. Since then Bugha has participated in many Fortnite tournaments and always places consistently high.
Back in January of 2020 Fortnite announced the Icon Series Skin. This skin set introduces skins of famous Fortnite content creators and big internet personalities. Since then we have had Ninja, Loserfruit, Lebron James, Grefg, and other icon series skins. But Bugha being the Fortnite Solo World Cup Champion and a big name in the Fortnite community never got his own Icon Series Skin.
Now it looks like the wait is finally over as Bugha himself announced about his Icon Series Skin release recently.
Read More: Fortnite Season 8 Leak: Insider Claims Ariana Grande, Naruto, Justice League, and more are coming
Bugha Icon Series Skin:
Recently Bugha announced on his Twitter about some big announcement being made. A lot of people started to speculate about what this could be. But recently it has been revealed. The Bugha Fortnite skin will come with a skin, additional styles, a backbling, pickaxe and emote.
The Bugha Icon Series skin will release on July 20 @ 8 pm EST.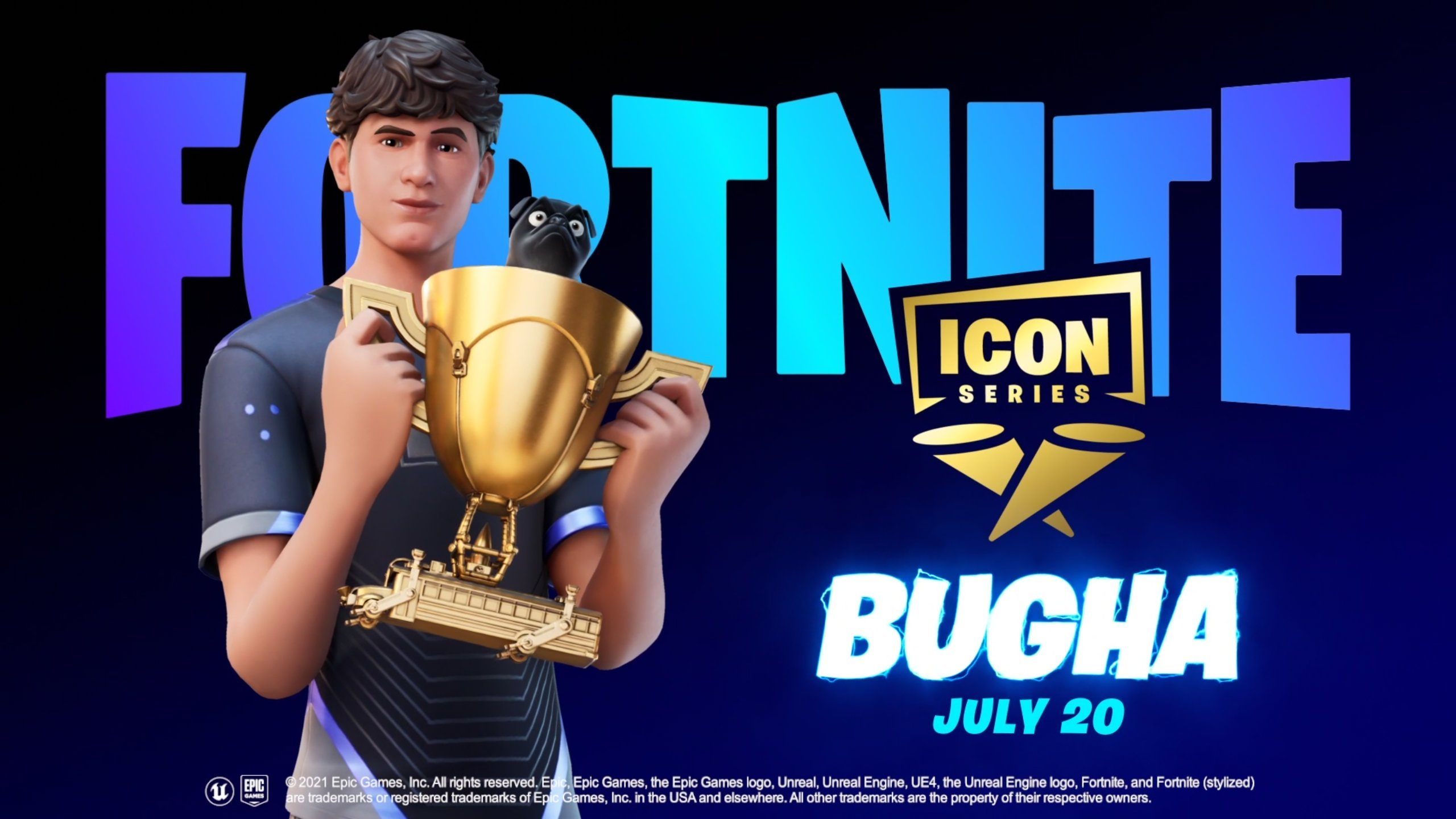 There might be a tournament announcement soon where participating players can get the Bugha Skin for free by placing high enough.
Read More: Fortnite Season 7 Week 6 Alien Artifact Spawn Locations