Riot will be releasing a new chroma for the Dark Cosmic Jhin skin.
The Cosmic skin line is a series of alternate-universe skins that features League of Legends champions as ethereal beings that can reshape the universe at their will. It is a part of the Event Horizon universe and consists of the Cosmic, Dark Cosmic, and Dark Star skin lines.
It's a fairly popular skin line that debuted back in 2015 with Cosmic Reaver Kassadin. Since then, it has produced some fantastic skins such as Cosmic Lux, Cosmic Hunter Varus, Cosmic Charger Hecarim, etc. But one of its most popular skin still remains Dark Cosmic Jhin.
The skin was released in June 2015 and has not received any chroma support whatsoever. But, recently, Riot revealed that they will release a new chroma for the skin. And it will be called Dark Cosmic Erasure Jhin.
Read More: LoL Cosmic Skins 2023: Splash Arts, Mythic Chroma, Release Date, and More
Dark Cosmic Erasure Jhin Chroma
The chroma will have a Red & Silver color scheme instead of the base skins' Purple & Golden scheme. The VFX has been altered to match the new color scheme of the chroma, and the clothing has been changed to a darker color.
Besides that, there's not much noticeable difference between the base skin and the chroma.
Dark Cosmic Erasure Jhin Chroma Splash Art
Dark Cosmic Jhin mythic chroma will be the first chroma to receive its own splash art. Though the Chinese version of League of Legends already has Splash Arts for multiple chromas, this will be the first time Riot implements chroma splashes for the international version.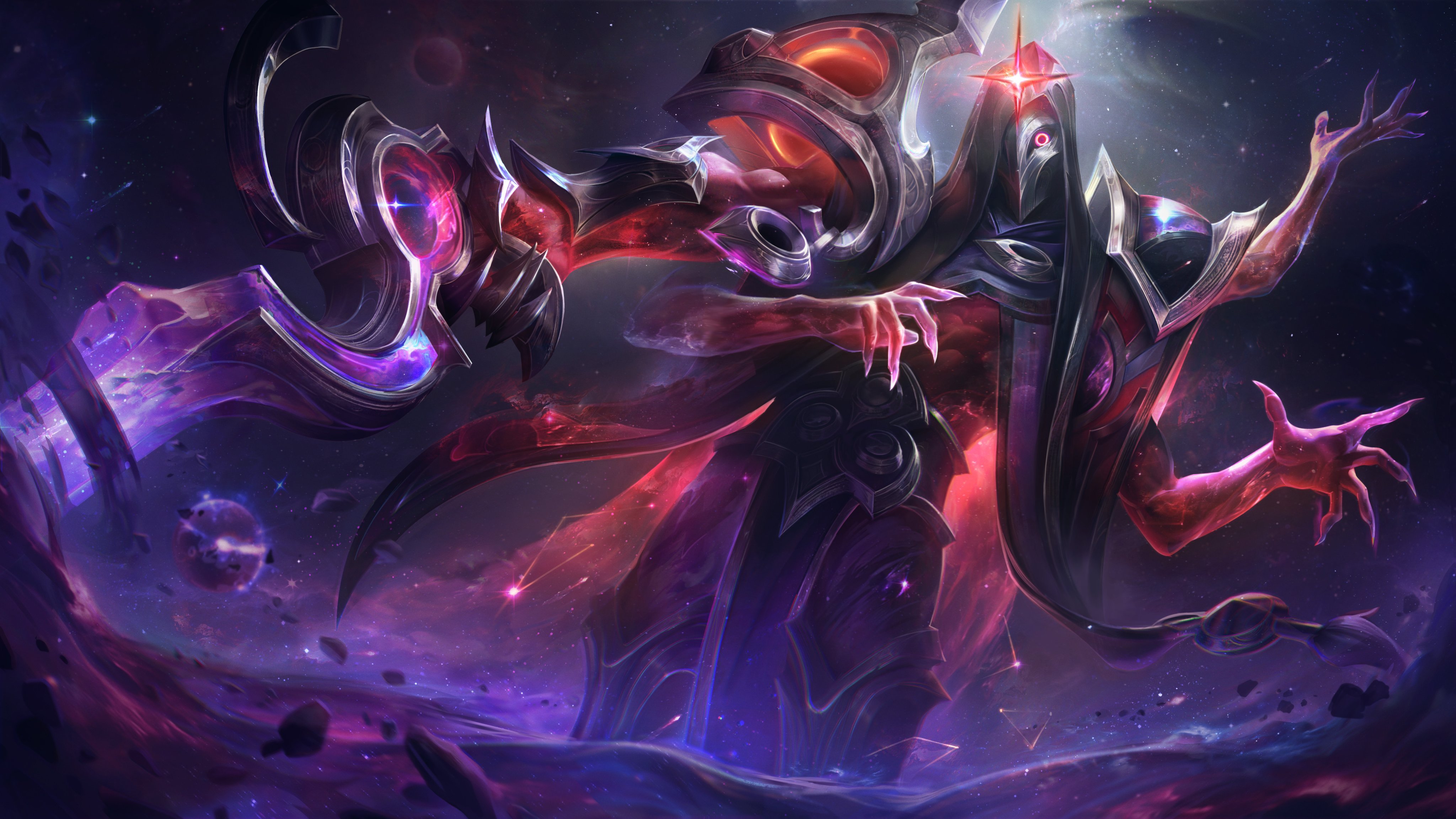 Dark Cosmic Erasure Jhin Chroma Icon
The chroma will come with its own Icon. Players will be able to obtain the Icon just by purchasing the chroma.
Dark Cosmic Erasure Jhin Chroma Emote
The croma will also have an Emote associated with it. The Emote can be obtained separately by purchasing 3 Dark Cosmic Erasure 2023 capsules.
How To Get
The Process of getting the chroma is quite different. Unlike most Mythic Chromas, which cost 40 Mythic Essence (ME), Dark Cosmic Erasure Jhin Chroma requires you to open 30 Dark Cosmic Erasure 2023 Capsules. With each capsule costing 750 RP, it will cost an absurd 22500 RP to get the chroma. So, it will cost about 200 USD.
A 200$ chroma, not even a skin, is absolutely ludicrous. Unless you are collecting skins, I suggest not to buy this one.
Release Date
The Chroma will hit live servers on Patch 13.17, which will be released on Thursday, August 31st, 2023.