Riot Games officially reveals the new Arcana Xerath skin, releasing in League of Legends patch 11.10.
Riot Games has already released some great skins in 2021 that received a huge response from the League community. And now for the upcoming patch, Riot has unveiled a brand new skin line, Arcana, featuring new skins for Xerath, Lucian, Camille & Tahm Kench.
Since last year, we get to see a lot of champions' human form for the first time with a new skin. Spirit Blossom Thresh, Battle Academia Wukong, and some others looked absolutely perfect in their new forms. Now, with the 2021 new Arcana Xerath skin League of Legends players will also be able to see Xerath's human form for the first time as well.
And apparently, a lot of players a claiming that the new Xearth skin is from the concept art that was leaked last year.
Arcana Xerath will have a Red hue with a small fire on his forehead. As he also has horns, it seems he might be the devil/magician in the Arcana universe. It will also be his first skin since 2020's Dark Star Xerath skin. Moreover, he now also has a total of 6 skins in League of Legends.
Arcana Xerath
Release Date: LoL Patch 11.10, Thursday, May 13, 2021.
Price: 1350 RP
Splash Art: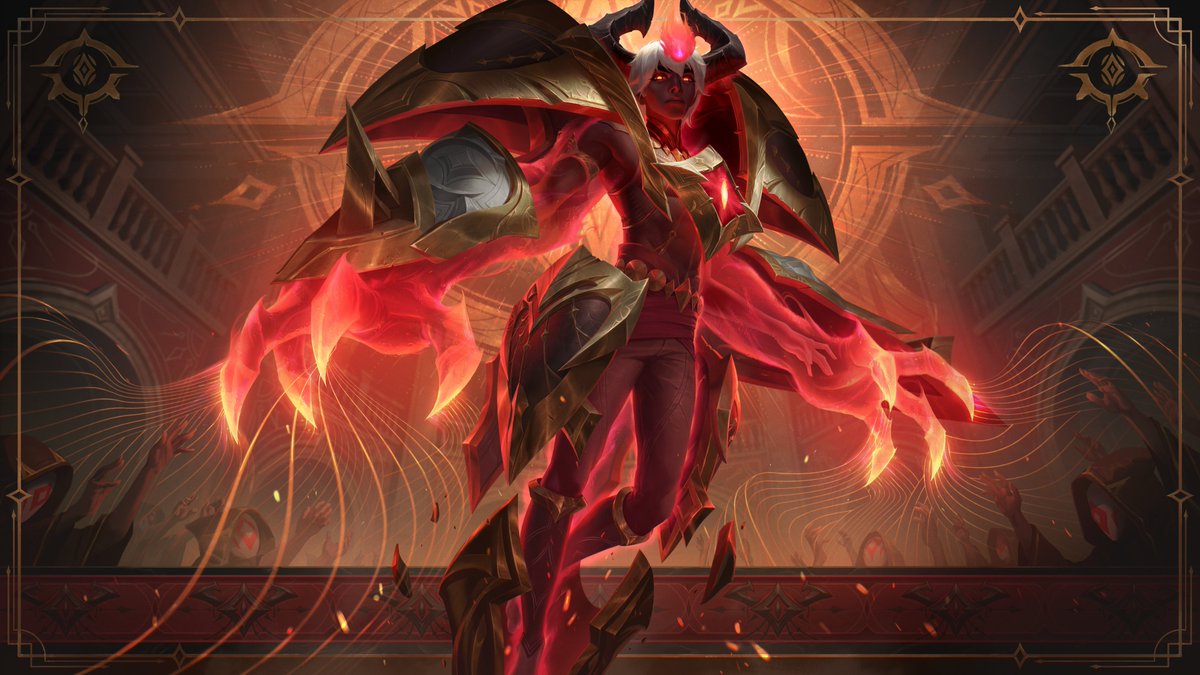 Other Arcana Skins: