With new VALORANT patch 1.11, Riot Games finally introduced Skye into the game exactly two weeks after the release of ACT 3.
Just like every other major content update, data miners started to dig through the game files to see if Riot have anything big to announce soon. While digging through the game files data miners came across the new skin bundle called "Wasteland".
The new wasteland skin bundle might be available in the VALORANT store after the Reaver skin collection.
Wasteland skin bundle first look:
As the name implies the whole theme of the wasteland skin bundle is centered around Mad Max inspired weapon designs. Basically, this new wasteland bundle will attract players who love the aesthetic of the old Mad Max movies. The Wasteland collection will feature Spectre, Shorty, Vandal, Marshal, and Sheriff skins.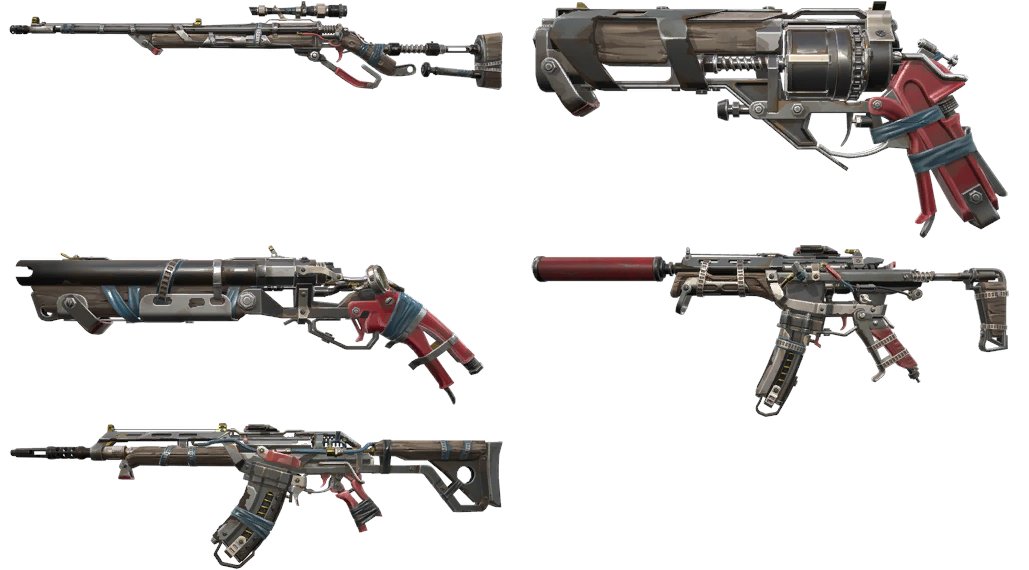 Wasteland skin bundle price:
TBA
Wasteland skin bundle release date:
TBA
Since this skin bundle is still not officially announced as of now, the exact release date and price of these skins are unknown. Although judging by the looks alone, it doesn't look like the wasteland collection has any extra animations. The information will be updated as soon as Riot Games makes an official announcement.