A brand new Neeko skin has just been revealed.
With the latest PBE update, Riot has revealed the skins coming with Patch 13.18. In the patch, we will be receiving a brand new skin line called Street Demon and, along with it, five new skins from the skin line. The recipients of the five new skins will be Rengar, Dr. Mundo, Brand, Zyra, and Neeko. In addition, we will be getting a new Mythic skin for Taliyah called Crystalis Motus Taliyah.
The Street Demon skin line is the newest skin line to be added to League of Legends. It is a skin line heavily inspired by Urban cityscape and Graffiti art. In addition, it has some demonic elements sprinkled onto it, hence the name Street Demon.
With the introduction out of the way, let's talk about the star of the skin line, Street Demon Neeko. Street Demon Neeko is the seventh skin to be added to her skin catalog. Compared to her other skins, the skin is pretty unique, and it matches her personality pretty well. It also has some decent effects too.
Overall, it's a fairly decent skin and a good pickup if you are looking for a Neeko skin.
Read More: LoL New Champion Briar All Teaser Phases Leaked Ahead of Her Release
Splash Art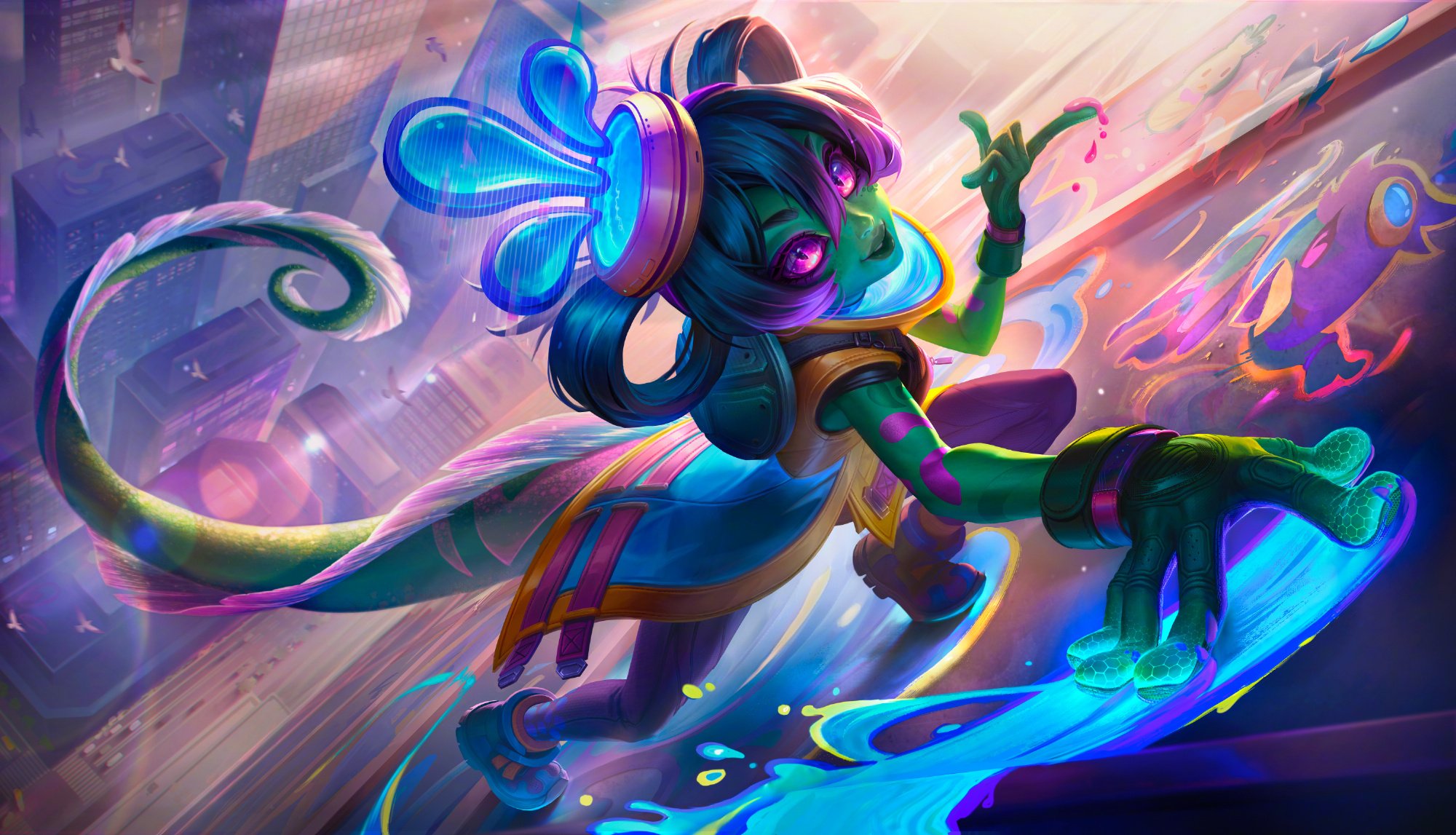 Price
Street Demon Neeko will be an Epic tier skin; thus, it will cost 1350 RP.
Release Date
Street Demon Neeko will hit live servers on Patch 13.18, which will be released on Wednesday, September 13, 2023.