The group stages of Six Invitational 2022 have finally come to an end, and we have all the teams, who unfortunately are getting eliminated from the tournament.
Team Eliminated: BDS, Sandbox, CAG, Team oNe
The first and most unexpected elimination has come with Team BDS. The french roster faced a really unfortunate situation since day 1 of the SI 2022 group stages. The flex-support player from BDS main roster- RaFaLe – was unable to play the games due to some undisclosed reason. Thus, the EU giants were forced to play with their coach Arnaud 'BiOs' Billaudel, who won the hearts of the Siege community with the performance and effort that he gave during the matches.
Even though, RaFaLe later made a return to play the last two matches, by this point it was too late for BDS. Team BDS was not able to bring their A-game and thus failed to make it out of group C.
From Group A, the APAC team of Sandbox Gaming got eliminated. While they started strong with a win against the defending champions Ninjas in Pyjamas, they lost the next three matches with a 3-0 scoreline. In Group B, Cyclops Athlete Gaming finished at the end with only 2 points. CAG looked quite intimidating in this event; however, they failed to finish matches quickly after getting an early lead on multiple occasions. And from Group D, Team oNe eSports got eliminated. Team oNe managed to win 2 BO3 matches with a 2-1 scoreline, but it wasn't enough to make it out of the groups.
Playoffs Bracket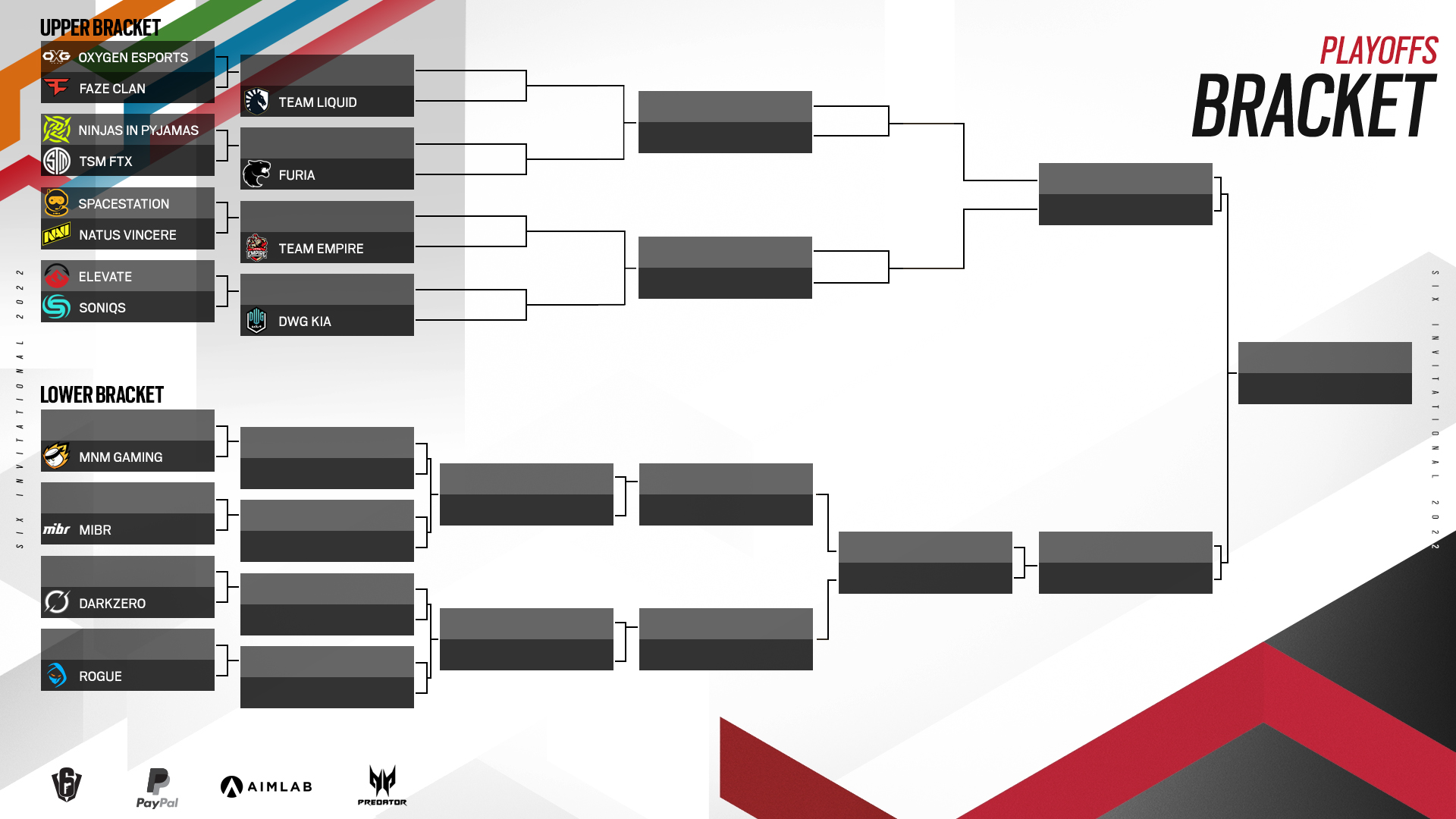 The first round of playoff matches are as follows:
Spacestation Gaming vs NAVI
FaZe Clan vs Oxygen Esports
NiP vs TSM FTX
Elevate vs Soniqs
According to the SI event guide, "the teams that will rank 2nd in each group, will qualify to the 1st round of the Playoff Upper Bracket. They will get to pick their opponent amongst the 3rd place finishers from any group other than their own. The pick order will be determined by comparing the scores of all 2nd place finishers."
The winners of the 1st round Upper Brackets will continue their run in UB, while the losers will get another chance, as they drop to LB to face teams of MNM Gaming, MIBR, DarkZero, and Rogue.
There are still a lot of matches to be played, and we'll have to wait and see, who eventually gets to lift the hammer in Sweden.