Kog'Maw will finally be getting a new skin in Patch 13.12.
With Patch 13.12 rapidly approaching, Riot has revealed the skin line that will be included in the patch, the Shan Hai Scrolls.
The Shan Hai Scrolls skins are a set of alternate-universe skins set in a world inhabited by the mysterious paintings known as Shan Hai Scrolls. Within these scrolls exist gods, and mythical creatures can be found roaming the lands.
Released in 2021, the Shan Hai Scrolls skin line is one of League of Legends' more unique skin lines. When the skin line initially debuted, it received a lot of appreciation for its original and distinctive skin idea. Furthermore, players hoped for more skin from the skin line to be released in the future.
So, Riot is finally bringing back the Shan Hai Scrolls skins after almost three years. The Shan Hai Scrolls 2023 skin line will come with four skins. These skins are Shan Hai Scrolls Bard, Shan Hai Scrolls Lillia, Shan Hai Scrolls Tahm Kench, and Shan Hai Scrolls Kog'Maw.
In this article, we will look at Shan Hai Scrolls Kog'Maw and find out if it lives up to the expectation of the prior skins of the skin line.
Read More: DRX Worlds 2022 Skins Revealed For Patch 13.11
Splash Art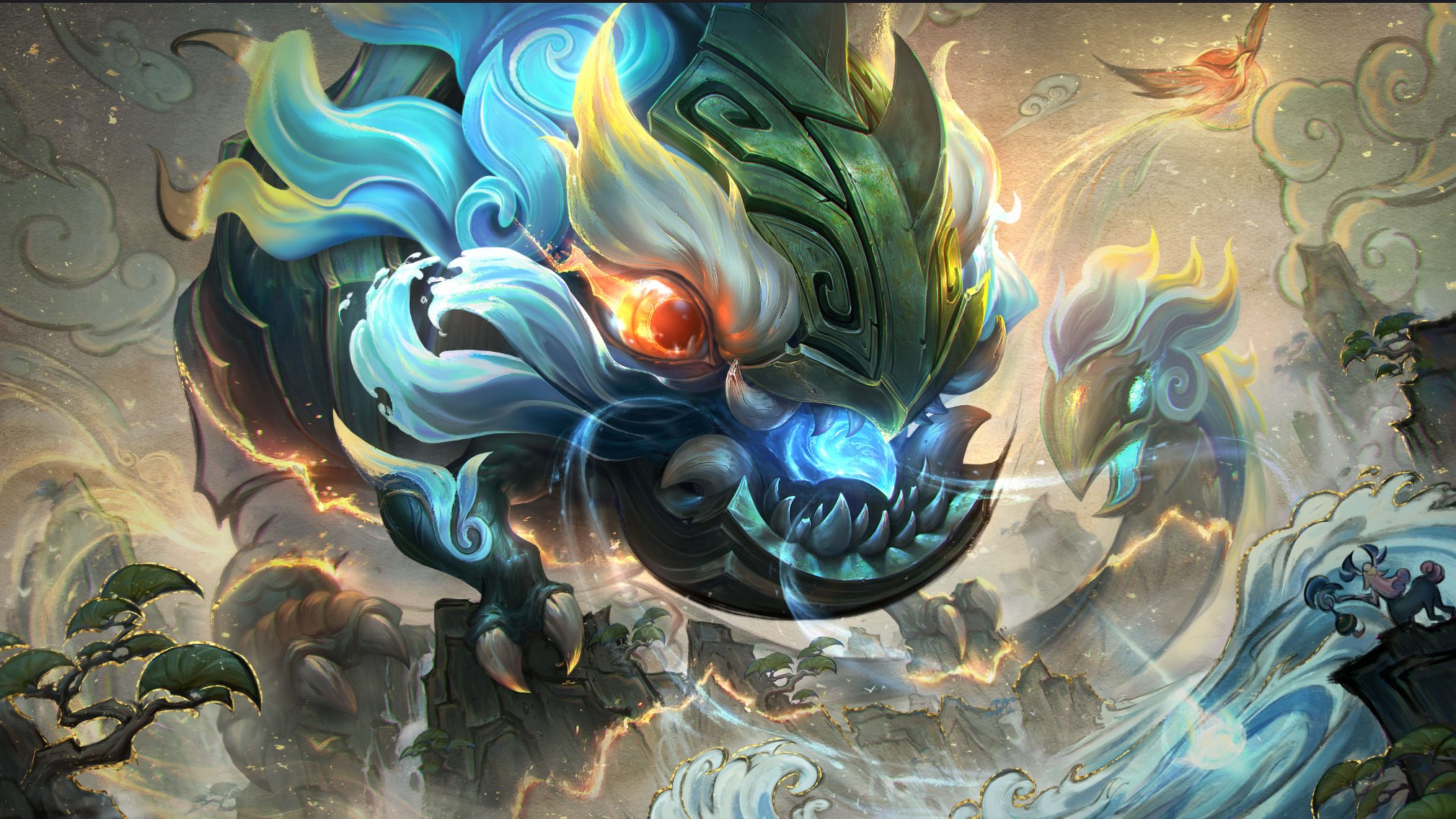 Price
Shan Hai Scrolls Kog'Maw will be an Epic tier skin; thus, it will cost 1350 RP.
Release Date
Shan Hai Scrolls Kog'Maw will hit live servers on Patch 13.12, which will be released on Thursday, June 15th, 2023.