The map Border was introduced in Operation: Dust Line (Y1S2) of Rainbow Six Siege. It was the second DLC map added to this game, and since then the map has not received any changes at all.
zMin, who is known for his R6 concept artwork, has shared yet again another map rework concept and this time it is for Border.
The map Border was recently removed from the competitive map pool. Although we don't have a confirmed reason for this removal, players can easily infer that the map was becoming too repetitive to see in the competitive scene.
The objectives in Border didn't seem to be balanced properly because almost all teams used to go Armory/Archives first on defense. Some of the bomb sites were very one-sided, such as 1F Tellers, where the defenders were pretty much forced to hold the site vertically.
To make the map more competitive, zMin made some changes to this map. And at first glance, the rework is looking quite promising. The changes include the addition of a catwalk in the waiting room, shifting bombsites, addition/removal of soft and hard walls, and more. All these changes will surely force Attackers and Defenders to take a different approach and increase the competitiveness of the map. You can find all the before and after images down below.
WAITING ROOM ROOF ANGLE BEFORE

WAITING ROOM ROOF ANGLE AFTER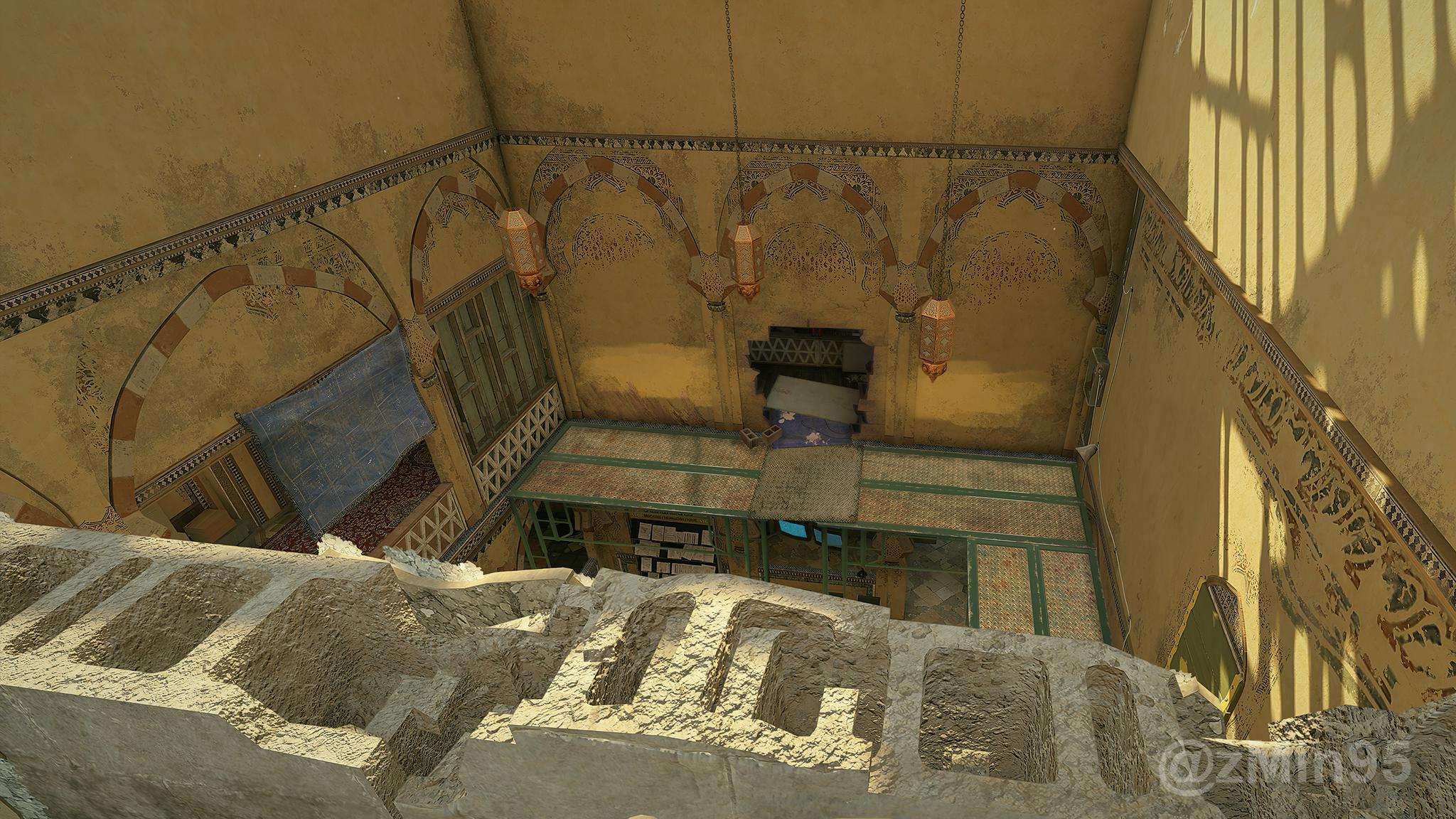 WAITING ROOM FULL VIEW BEFORE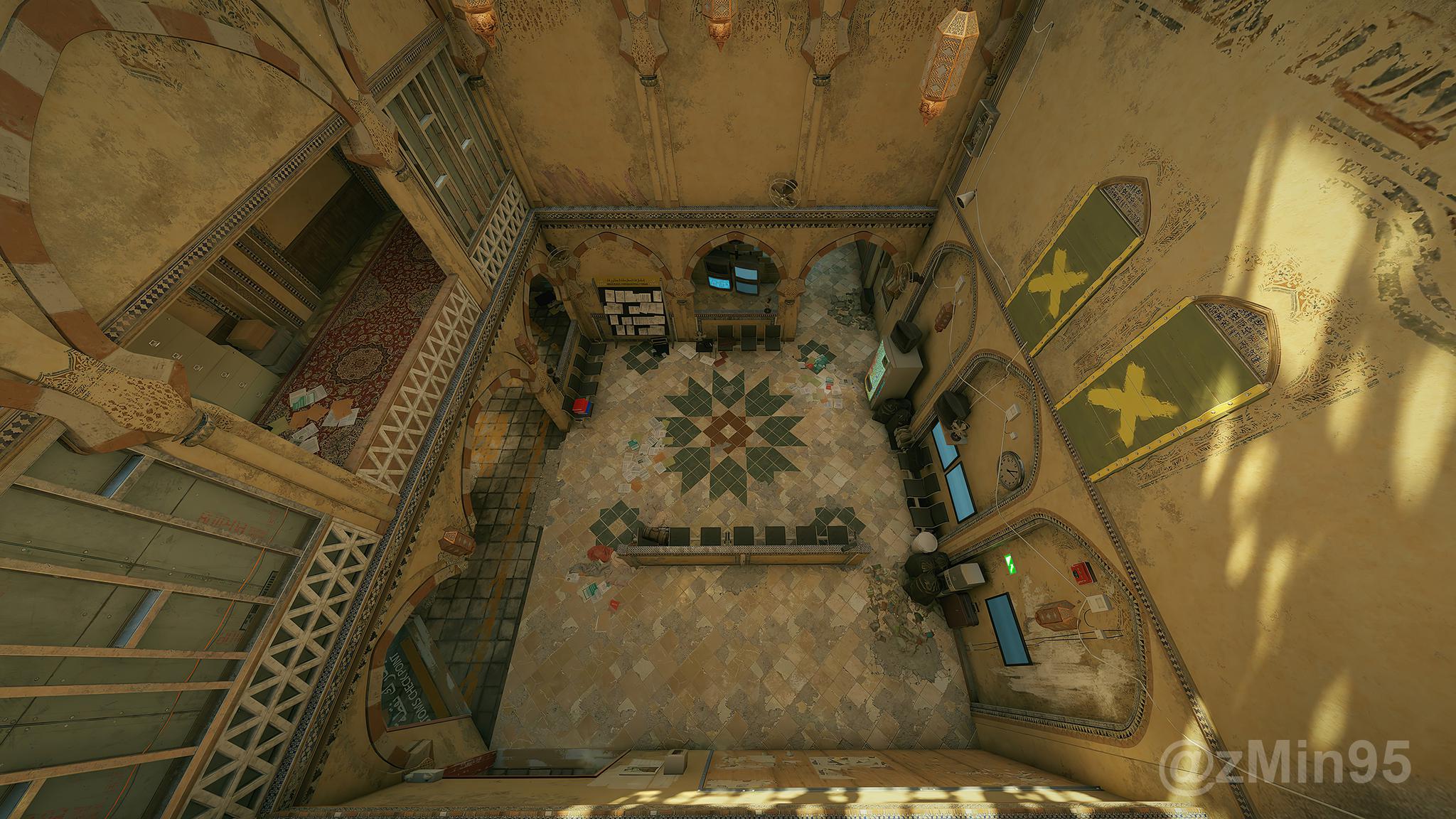 WAITING ROOM FULL VIEW AFTER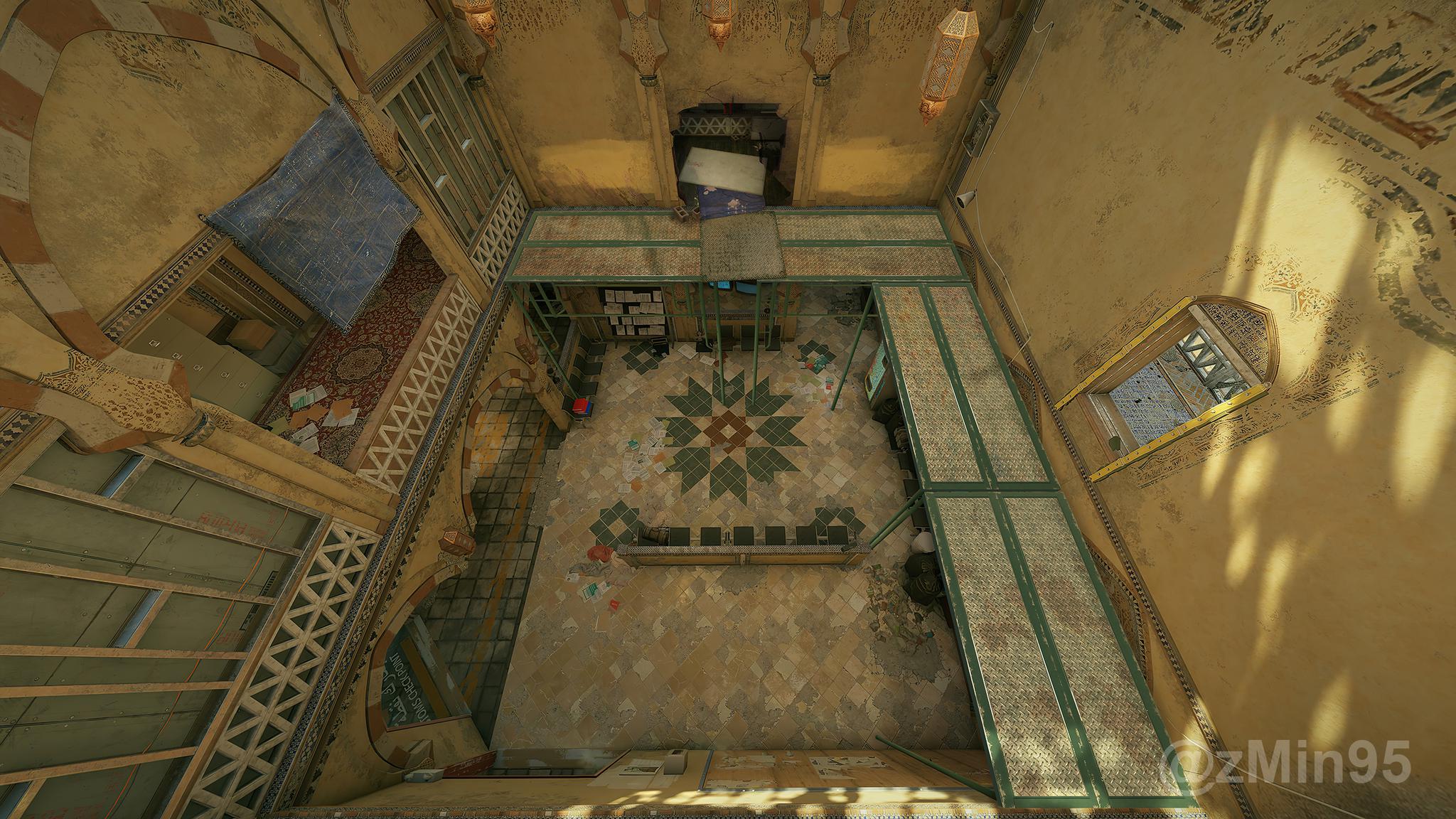 The main feature of the waiting room changes is the catwalk. It provides a power position that allows for easier rotations from/to break room and different ways to hold and attack east stairs. While being quite powerful it provides no cover and is visible from the roof, however provides fantastic cover from said roof to players around tellers/bottom east stairs. The opening in the wall allows for new ways to hold and attack east stairs. Removing one of the two windows makes one claymore sufficient enough to stop jump outs from the catwalk. The blue tarp obscures some vision from the roof without impacting the angle from east balcony window.
SECURITY/ARMORY CONNCETOR BEFORE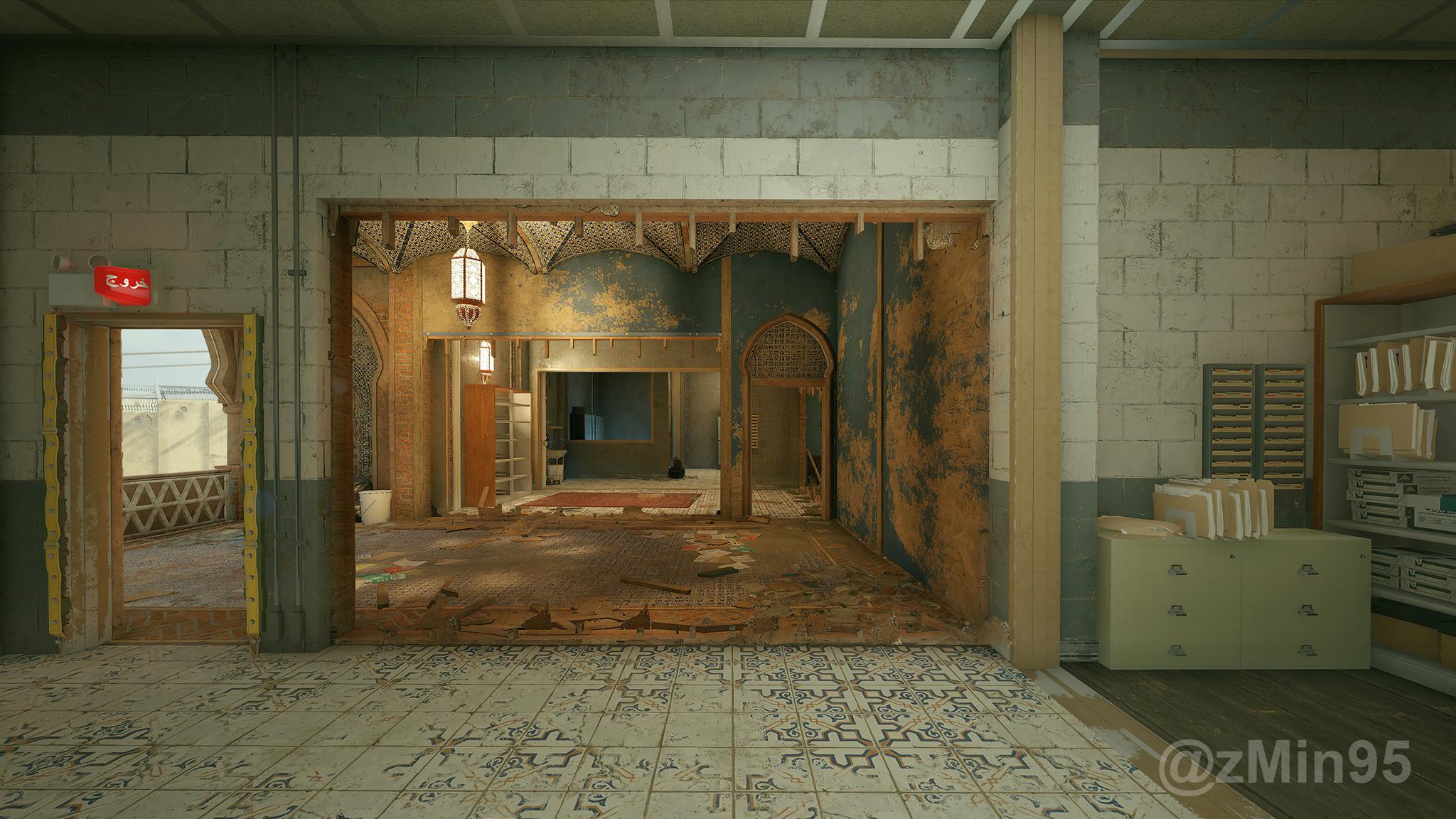 SECURITY/ARMORY CONNCETOR AFTER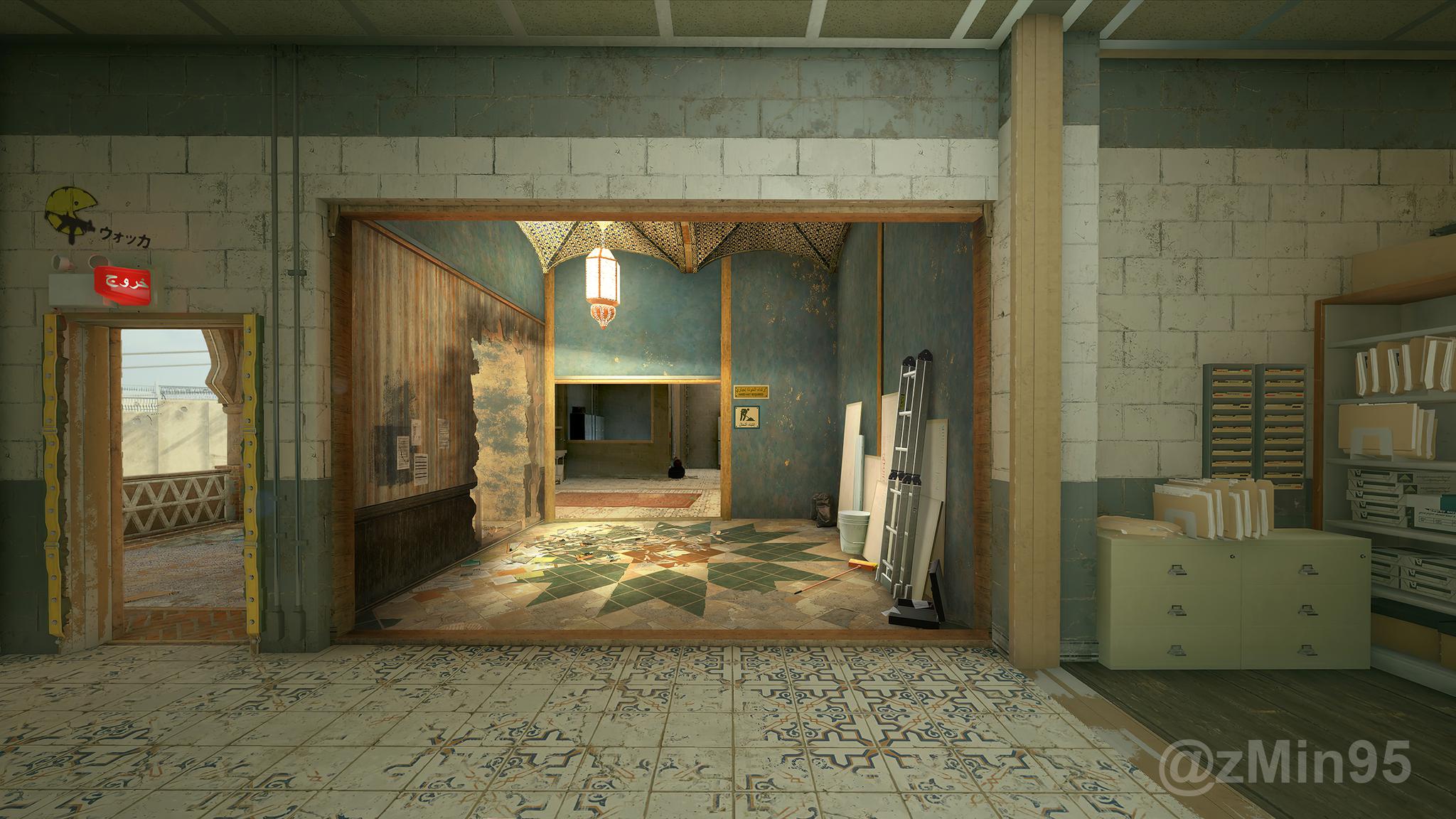 Adding a connecting area between security and armory allows for easier rotations between the two and should change armory attacks significantly.

ARCHIVES BEFORE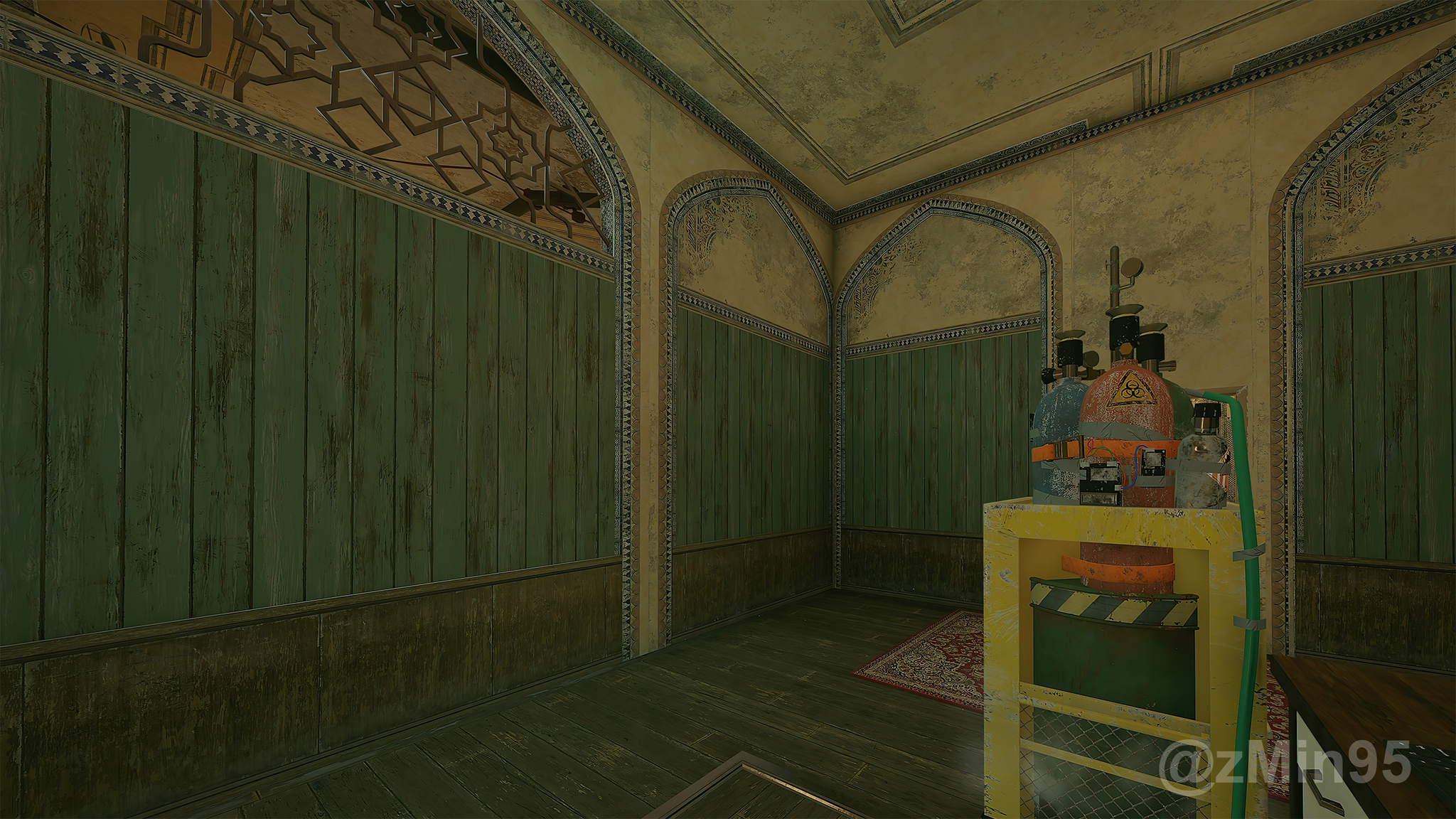 ARCHIVES AFTER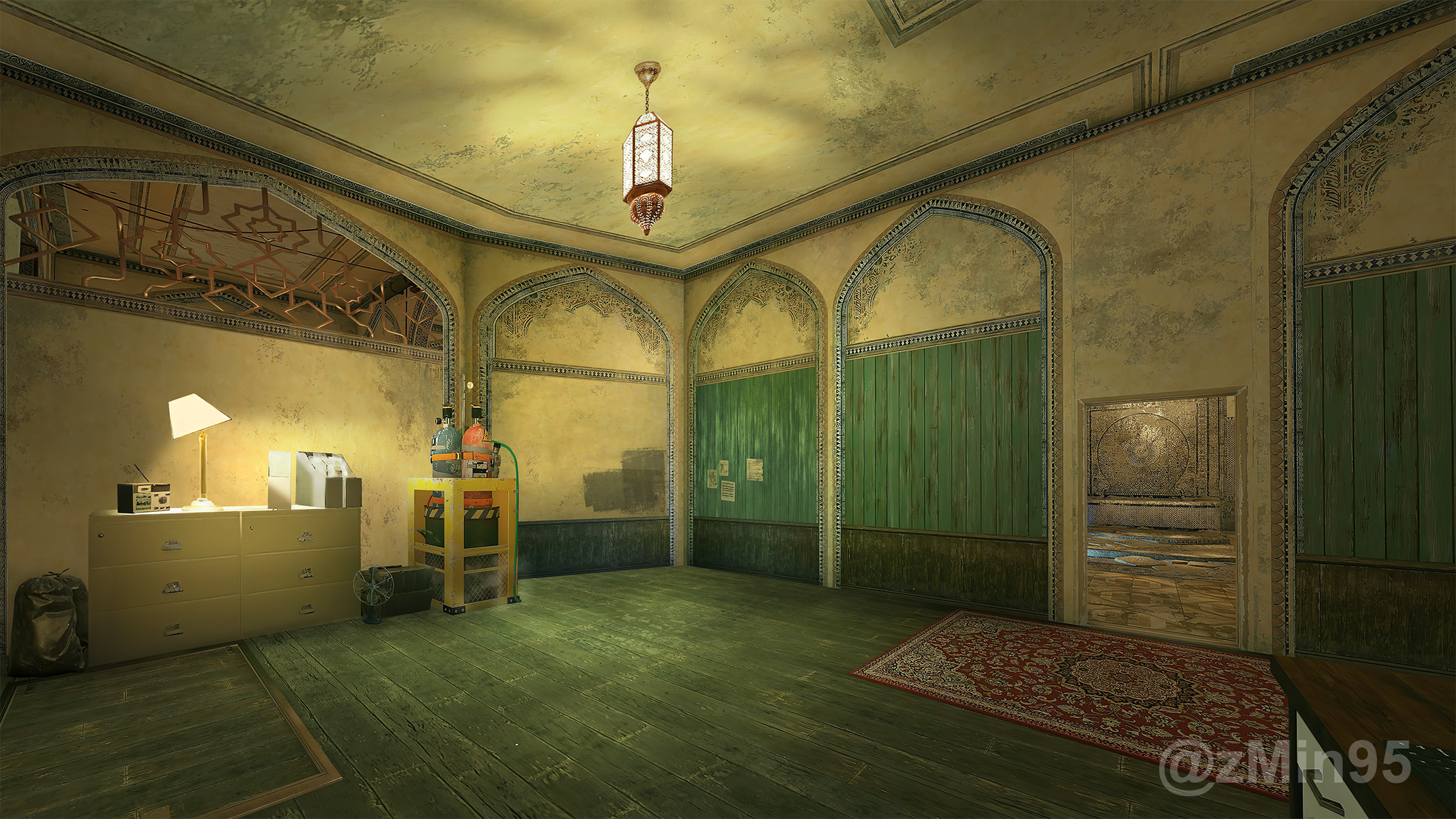 OFFICE BEFORE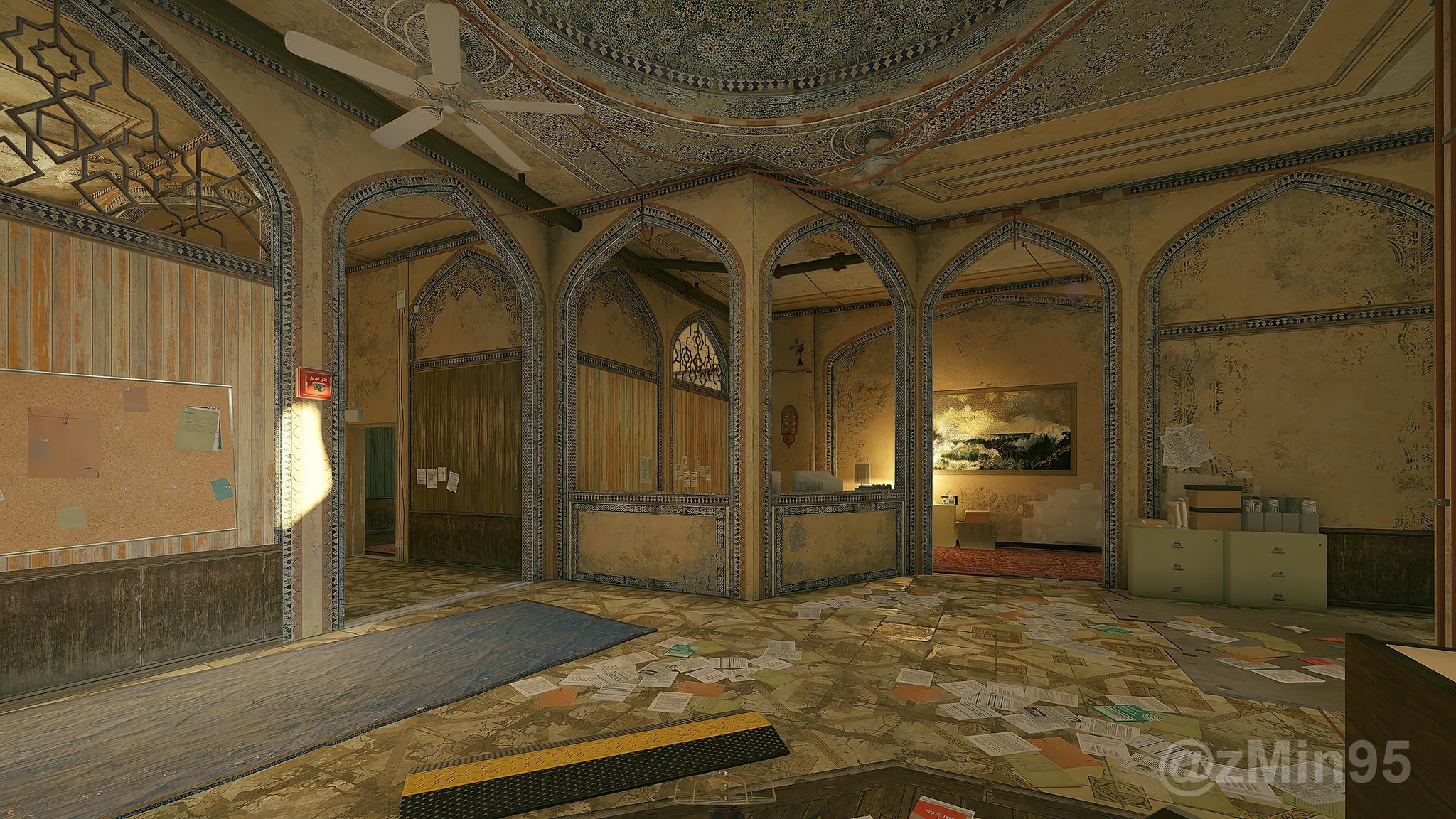 OFFICE AFTER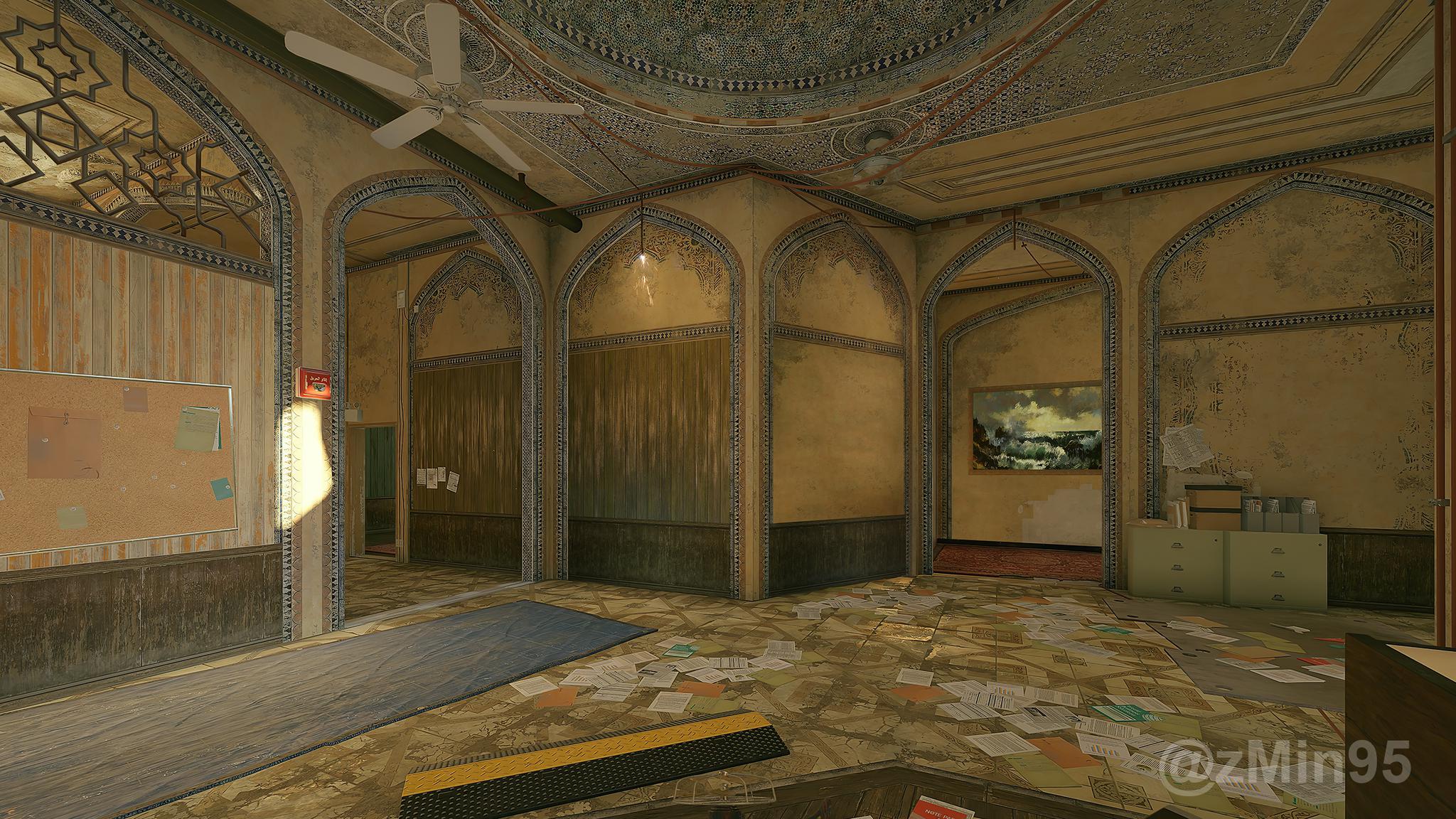 Extending archives into office should make office itself easier to take for attackers while providing the archives defenders more space inside the bomb site. The archives hatch got moved to no longer lead into workshop but bathroom instead.
TELLERS PERSPECTIVE 1 BEFORE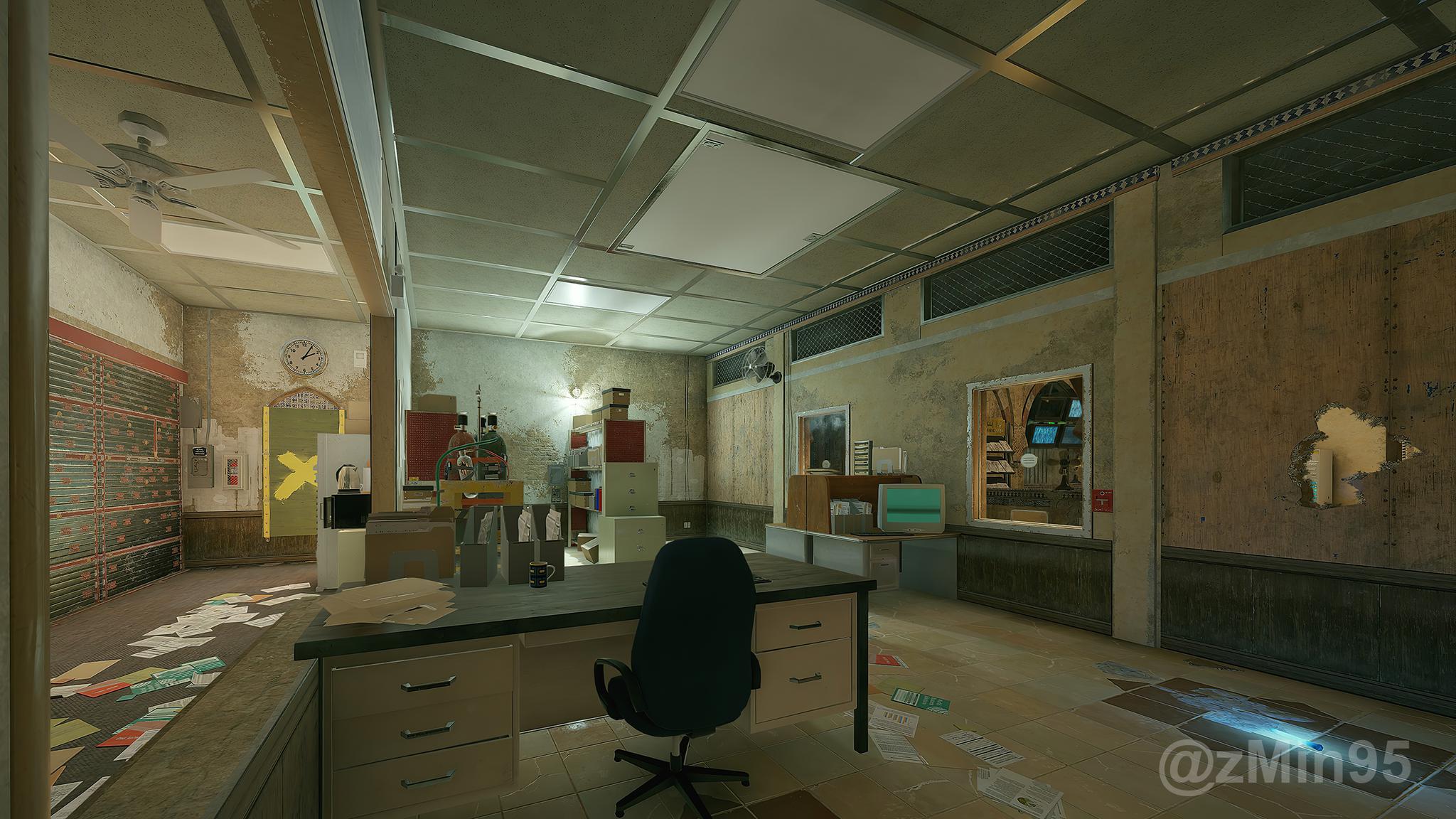 TELLERS PERSPECTIVE 1 AFTER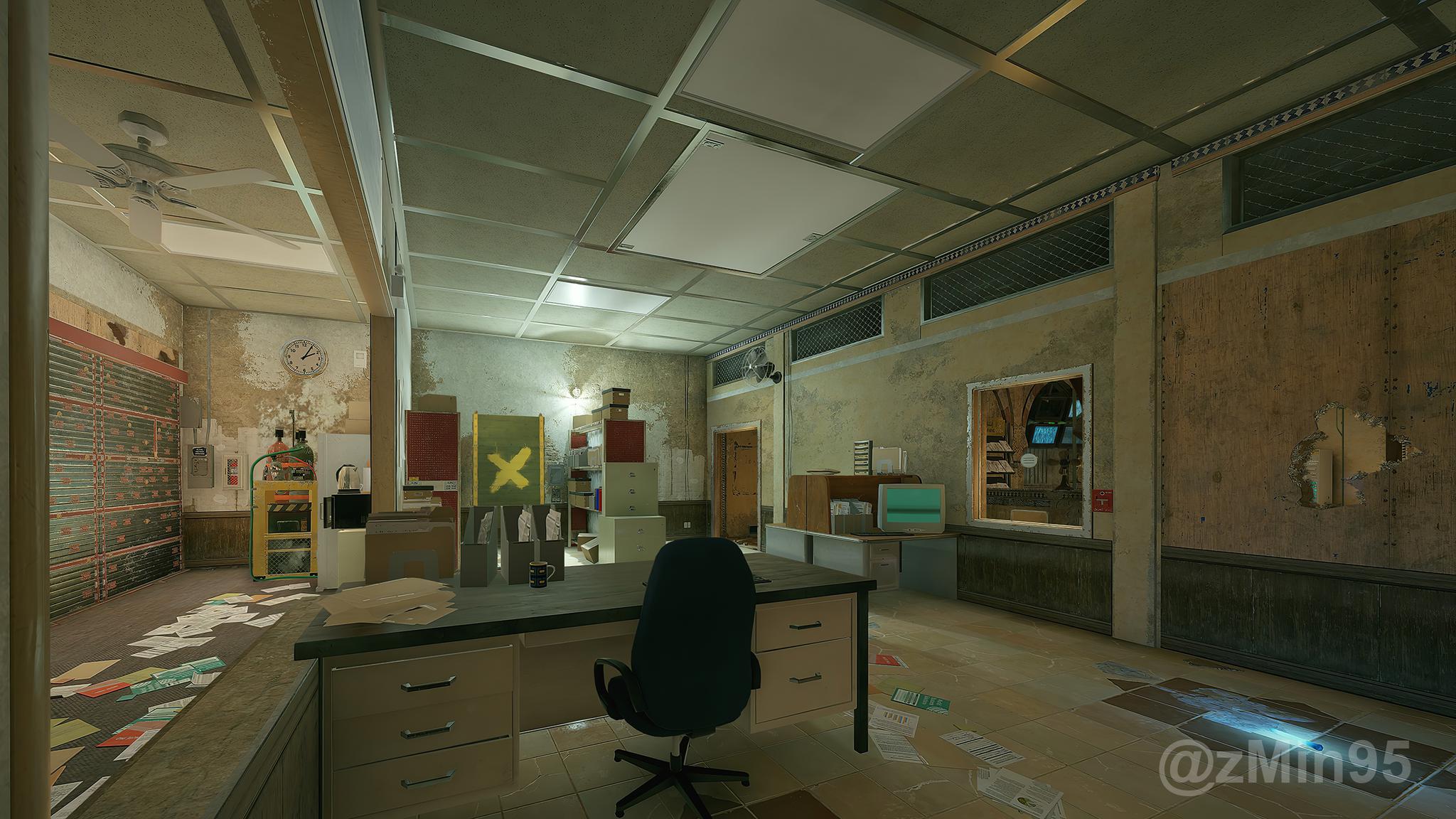 TELLERS PERSPECTIVE 2 BEFORE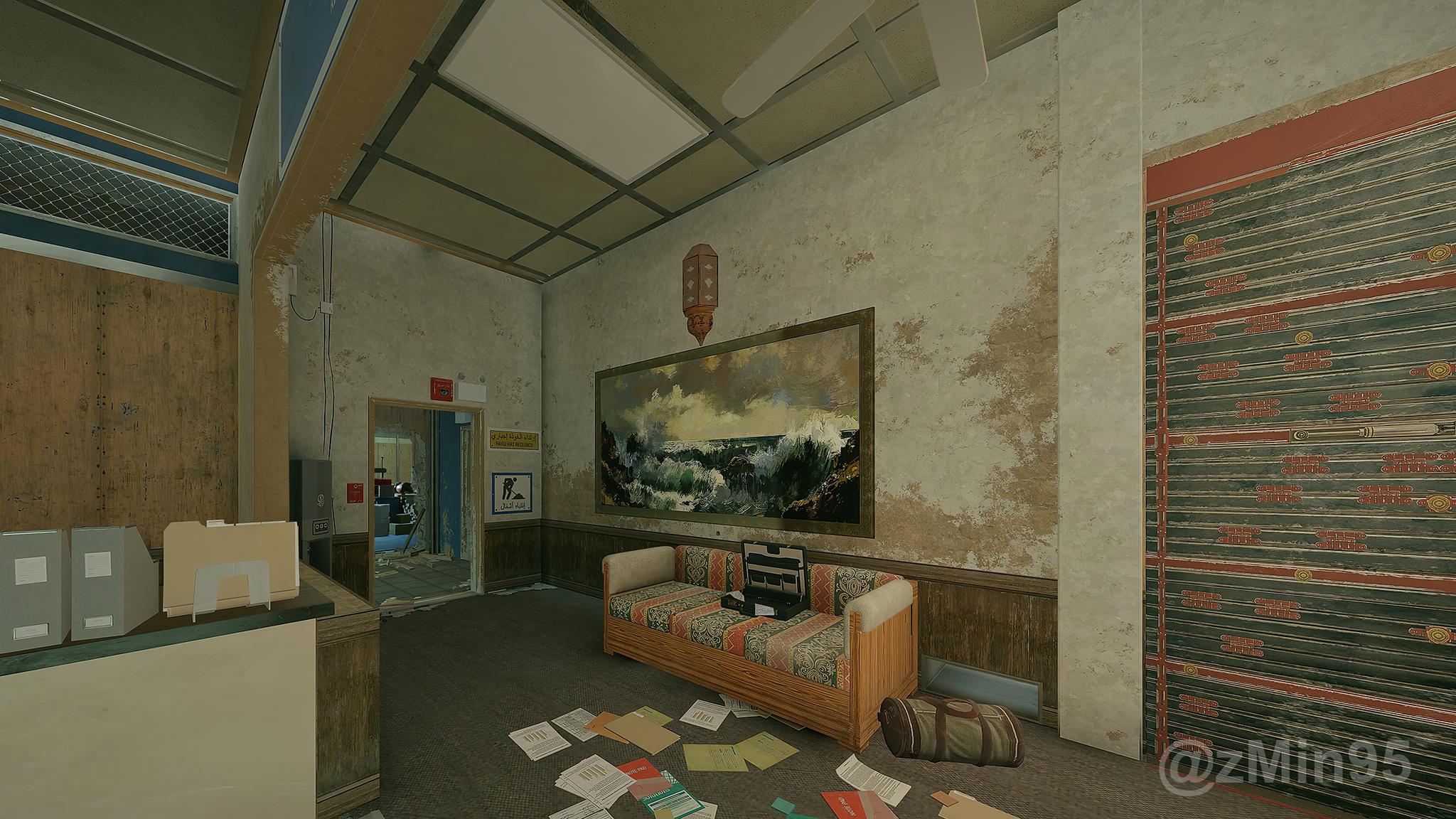 TELLERS PERSPECTIVE 2 AFTER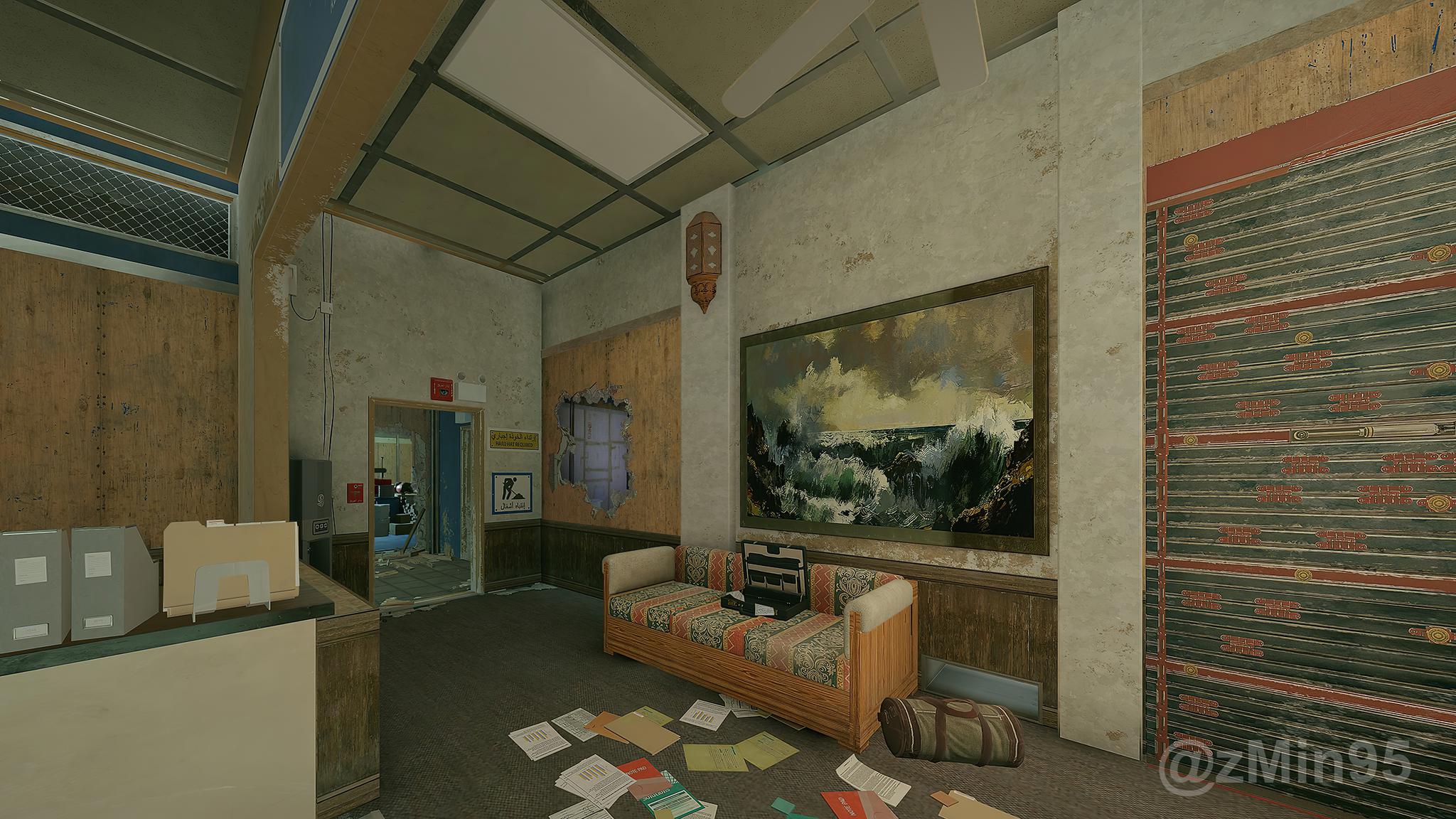 Tellers window has been moved to allow for easier hard breach denial and the extended outside wall now allows throwables to pass over. One of the waiting room glass windows is now closed off due to the potential strength of angles from the catwalk. The back corner soft wall has been replaced by a doorway and an additional soft wall now allows for rotations and breaches to and from bathroom.

BATHROOM BEFORE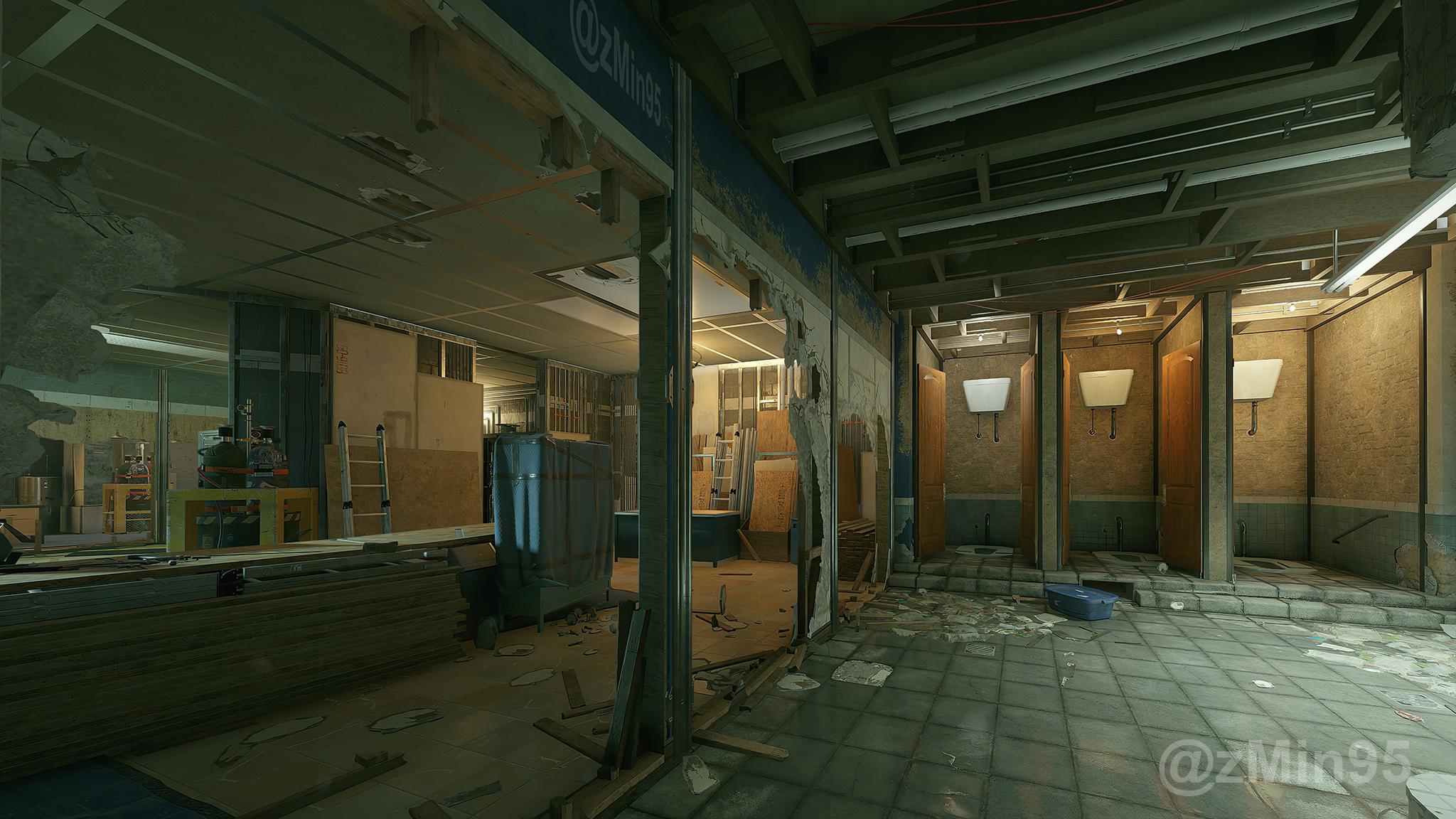 BATHROOM AFTER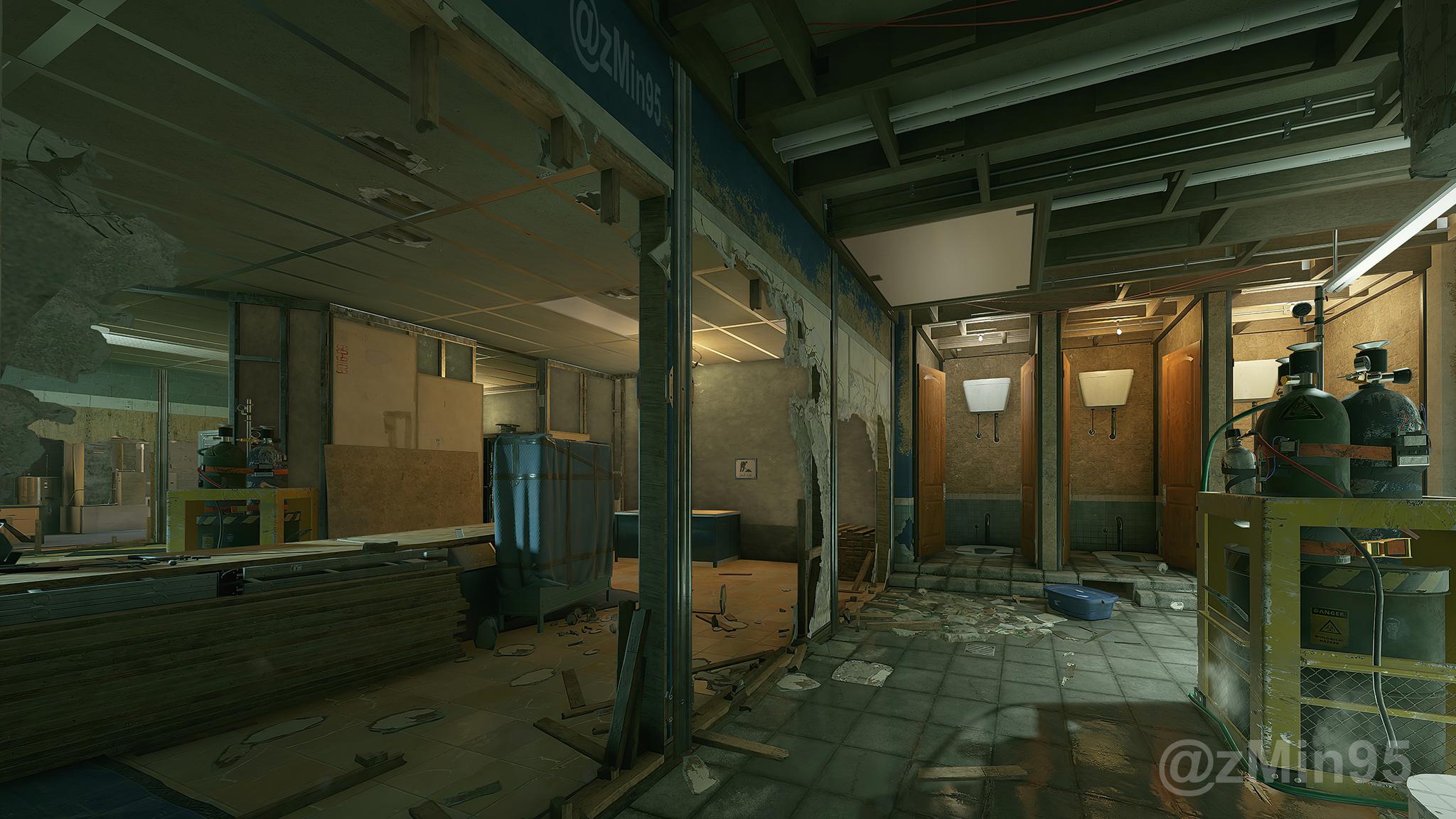 The bomb in ventilation found a new home in bathroom. The moved archives hatch allows for easier vertical play into bathroom by both attackers and defenders and should force more variation from the typical Armory/Archives defense. Some textures and geometry have been simplified to improve visibility without affecting gameplay.
---