Genshin Impact and 随变(Mengniu) are collaborating to release Paimon-themed Ice Cream after the previous Itto Collaboration.
Genshin Impact is an Open World Action-Adventure game developed by Mihoyo. Since the 2020 release, it has garnered the attention of gamers all around the world. Many players revere Genshin for its beautiful open world, exciting story, well-designed characters, etc.
In Genshin Impact, players take on the role of Traveler, who is searching for their lost sibling. The main objective of their journey is this, but along the way, they face many obstacles, uncover secrets, and help others in need. A character called Paimon acts as a guide for the players and interacts with others on behalf of the traveler.
Paimon is also the mascot of Genshin Impact and appears on official icons of Genshin Impact, including the Google Play Store, Apple Store, Twitter, Facebook, Instagram, YouTube, etc. There is a joke in Genshin Impact where Paimon is referred to as "Emergency Food". Genshin Community's wish has finally come true, and Paimon has become edible.
HoYoverse is collaborating with a dairy product manufacturing company called Mengniu Group and making a Paimon-themed Ice Cream. This same company previously released an Itto Themed Ice Cream.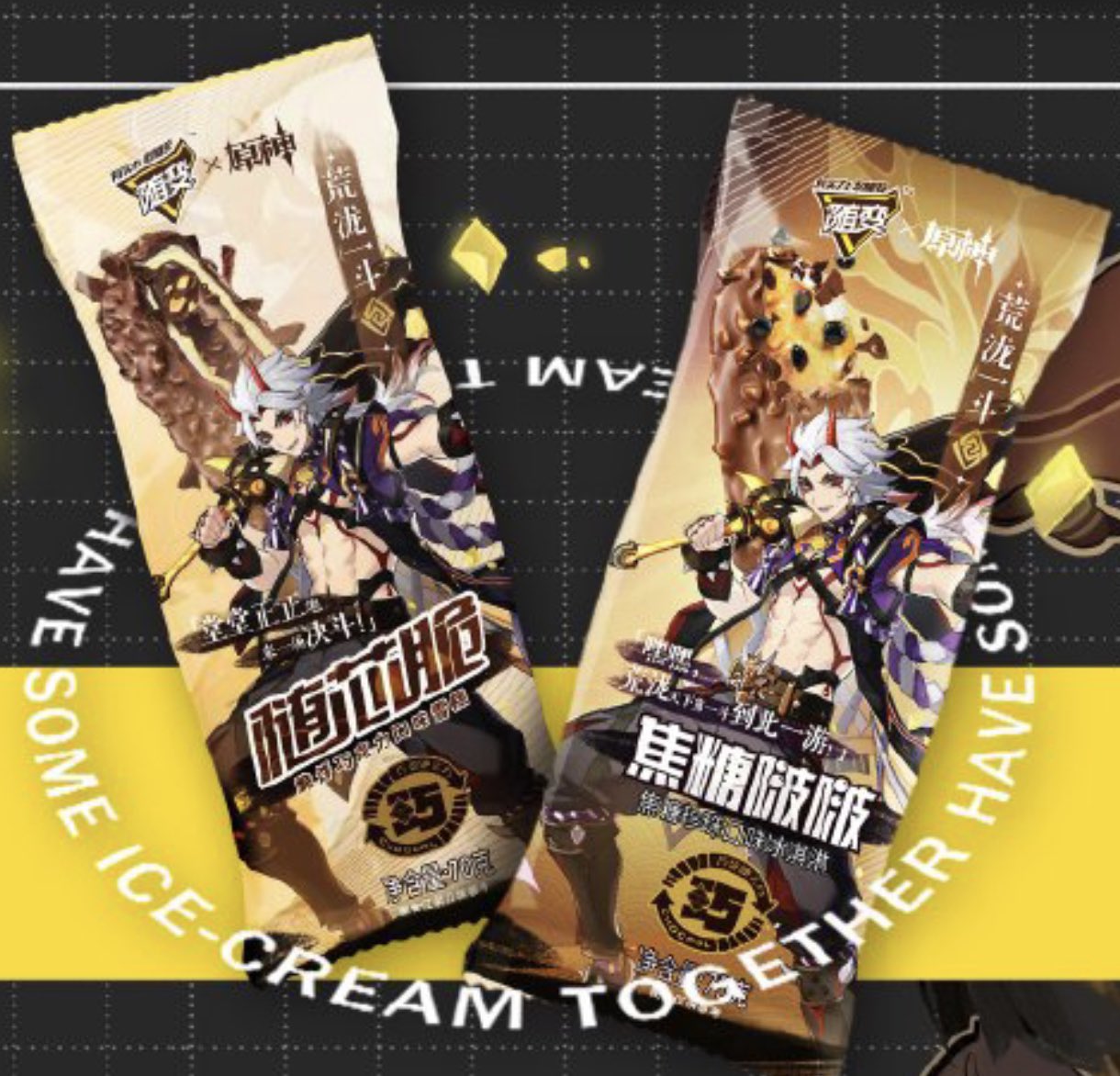 Read More: Orb of the Blue Depths Locations: Genshin Impact 2.6 The Chasm Puzzle
Genshin Impact Paimon Themed Ice Cream:
The announcement was initially found on a post from Bilibili.com. It shared images of the Paimon-themed Ice Cream and also the flavor. The flavor of the Paimon-themed Ice Cream is going to be Vanilla.
The Paimon Ice Cream has a chocolate stripe pattern with vanilla underneath, and the wrapper of the Ice Cream also has Paimon on it. The Paimon Ice Cream will release this summer on the 25th of April, as seen on the official promo image.
That's all the information we know about Paimon Ice Cream. We used Google to translate the original post so that some words might be lost in translation.
Read More: Genshin Impact: Is The Battle Pass Worth It?