Fortnite recently teased a Skull Trooper version of Renegade Raider along with hints that Tilted Towers might come back.
Recently Epic Games announced that the Late Game Arena LTM is once again coming back by popular demand. Epic also released a blog post along with this announcement that talks bout the improvements made to the LTM.
But Fortnite players noticed that the image Epic used for this announcement had some interesting details.
Skull Renegade Raider Skin:
Fortnitemares is right around the corner and as usual, the playerbase is hyped. Epic usually introduces a lot of new cosmetics and also makes some gameplay changes to the Battle Royale mode to celebrate Halloween.
Some of the most iconic Fortnite skins came out during previous Fortnitemares so it's no wonder players are expecting something new and exciting this time as well. Seems like Epic will not disappoint the playerbase as the new Late Game LTM comeback announcement showed an image of a Skull Renegade Raider skin.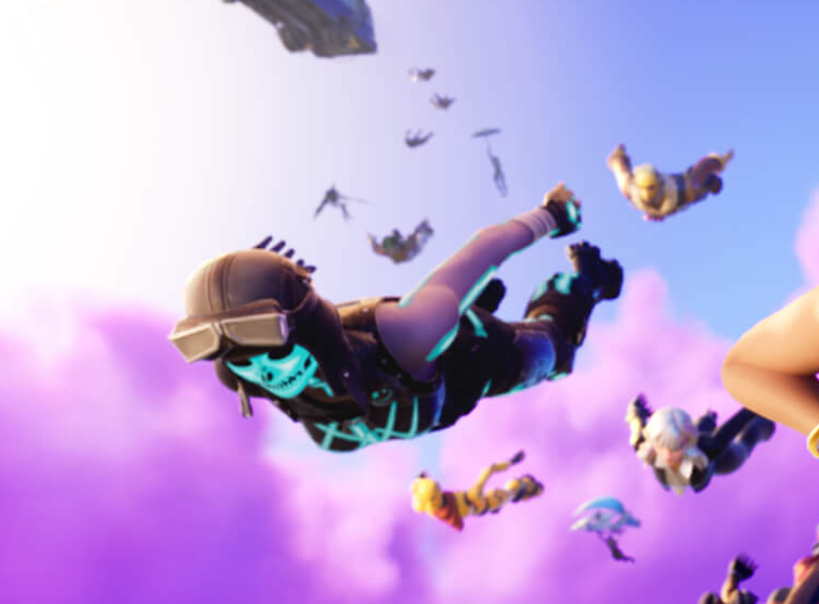 Read More: Fortnite Leak hints at the Zero Point Returning to the Island
Tilted Towers Coming Back?
The image also showed what seems to be a POI similar to Tilted Towers. So, many Fortnite players are wondering if this Epic's way of teasing the comeback of Tilted Towers.
Fortnite YouTuber and content creator Ali-A and many others seem to think so. The Fortnite 18.10 update is probably coming out tomorrow and hopefully, we will get more info on this matter. The 18.10 update also has more test builds than any other previous Fortnite update, so we can expect something big.
But all of this is just speculation and Epic Games is yet to make any formal statement regarding the Skull Renegade Raider skin and Tilted coming back. We can all keep our fingers crossed until the update drops tomorrow to get confirmation on these.
Read More: Team PWR Signs Loserfruit as their First Female Content Creator