Fortnite leaker HYPEX recently revealed the possible release date for the Naruto Skin.
A Fortnite insider talked about a Naruto skin back in June of 2021. This leaker also talked about a lot of other leaks coming to Fortnite including the Ariana Grande, Suicide Squad collaboration, and many others. He also talked about Kevin the Cube coming back among other things.
And most of the things this insider talked about back in Fortnite Season 7 has come true. So the Naruto skin coming to Fortnite is also probably certain to some extent. Popular Fortnite leaker ShiinaBR later announced that Epic Games already acquired the rights to use Naruto in their game.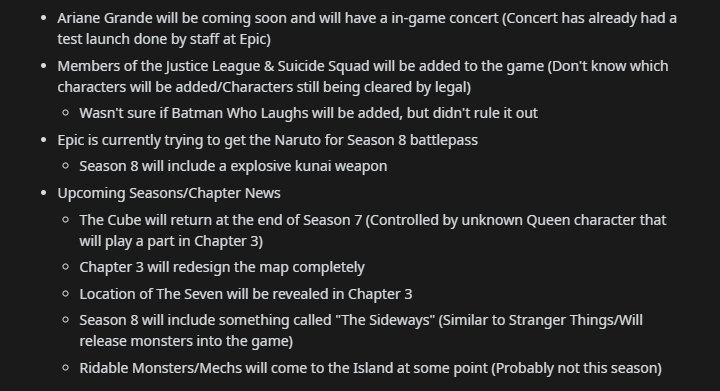 And now another prominent Fortnite leaker HYPEX revealed the possible release date for the Naruto skin.
Read More: Fortnite Season 8 All IO Guard Spawn Locations
Fortnite Naruto Skin Possible Release Date:
HYPEX recently shared a Tweet revealing the possible release date for the Naturo skin. According to the Tweet, the Naruto skin might come to the Fortnite item shop on 21st September. Naturo's 22nd anniversary is on 21st September to HYPEX thinks it is the best time for Epic to bring the Naruto skin to Fortnite.
chiku_it also noticed that one of the Fortnite Season 8 battle pass banners looks similar to Shisui's eye from Naruto. This might be a coincidence but EPic is known to tease Fortnite skins in various ways.
As always this is all just speculation and should be taken with a grain of salt as Epic Game is yet to announce anything officially.
Read More: Fortnite Leak Reveals the Max Level needed to get all Season 8 Battle Pass Rewards