The Cats vs. Dogs event is returning in Patch 13.7, along with brand-new skins.
League of Legends is one of the most popular games in the world, with millions of players across the globe. One of the many reasons for its success is the variety of skins that players can use to customize their champions. Among these skins are the "Cats vs Dogs" series, which pit feline and canine champions against each other.
The Cats vs. Dogs skins were first introduced in 2019 and quickly became a fan favorite. The series features a variety of champions, each with a unique feline or canine-themed skin. For example, the series includes Meowrick (a cat-themed skin for the Yorick) and Fuzz Fizz (a dog-themed skin for the Fizz).
That being said, It has been years since the skin line was released, and players were asking Riot to bring the Cats vs. Dogs Skins line back. So earlier this year, Riot announced they would bring back the Cats vs. Dogs Skins. And after months of waiting, Riot has finally revealed the new Cats vs. Dogs skins.
This year's Cats vs. Dogs event will have four skins. These are Cats vs. Dogs Kindred, Cats vs. Dogs Kled, Cats vs. Dogs Yuumi and Kittalee Nidalee. This article will cover everything about the Kittalee Nidalee skin.
Nidalee is one of the most popular Jungle champions in the game. So it's not that big of a surprise that she is getting another skin. But giving a Couger champion a cat-themed skin is quite a surprise indeed. That said, the skin looks absolutely fantastic, and fans are pretty happy about the skin.
Read More: Mythic Shop Rotation (March 2023): Available Skins, Accessories, and More
Splash Art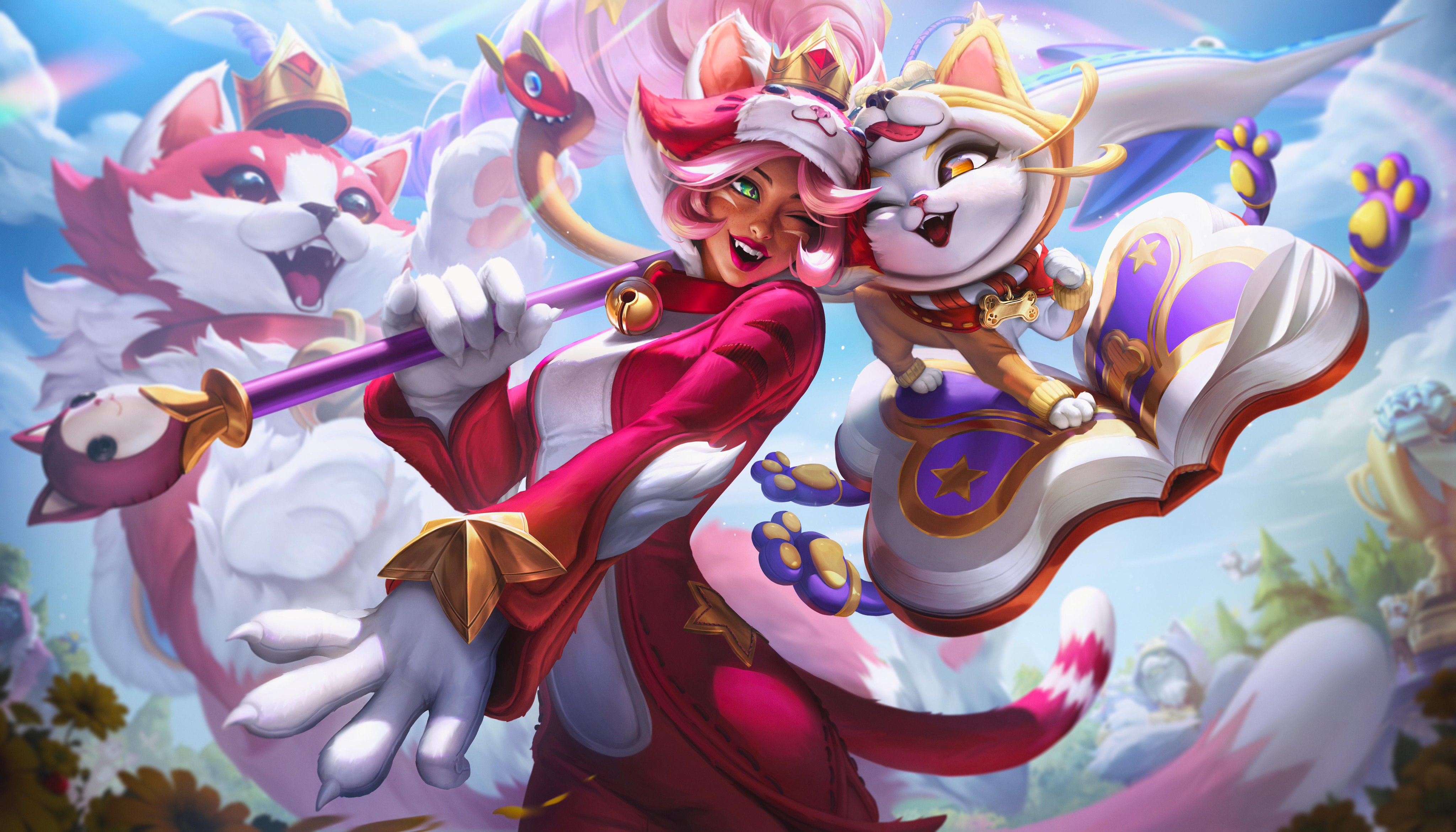 Price
Kittalee Nidalee will be an Epic tier skin; thus, it will cost 1350 RP.
Release Date
Kittalee Nidalee will debut in Summoners Rift alongside the other Faerie Court skins in Patch 13.7, scheduled to release on Thursday, April 6, 2023.