The Cats vs. Dogs event is returning in Patch 13.7, along with brand-new skins.
Every patch from Riot includes new champion cosmetics, and Patch 13.7 is no exception. We will get the April Fools-themed Cats Vs. Dogs skin this patch in League of Legends.
Cats vs. Dogs is perhaps one of League of Legends' most amusing and bizarre skin lines. The skin line launched in 2019 to critical acclaim for its distinct and creative idea. It has several fantastic skins, such as Corgi Corki, Fluffy Fizz, Meowkai, and Beautiful Kitty Rengar. Now after almost three years, Riot is finally bringing the skin line back.
In Patch 13.7, we will be getting four new Cats Vs. Dogs skins. These are Cats vs. Dogs Kindred, Cats vs. Dogs Yuumi, Cats vs. Dogs Nidalee and Kibble-Head Kled. This article will cover everything about Kibble-Head Kled.
That said, It has been a while since Kled received a skin; the last skin was Marauder Kled, which was back in January 2019. So fans are excited to see Riot finally giving love to this Noxian Yordle.
Read More: League of Legends Prime Gaming Capsule (March 2023)
Splash Art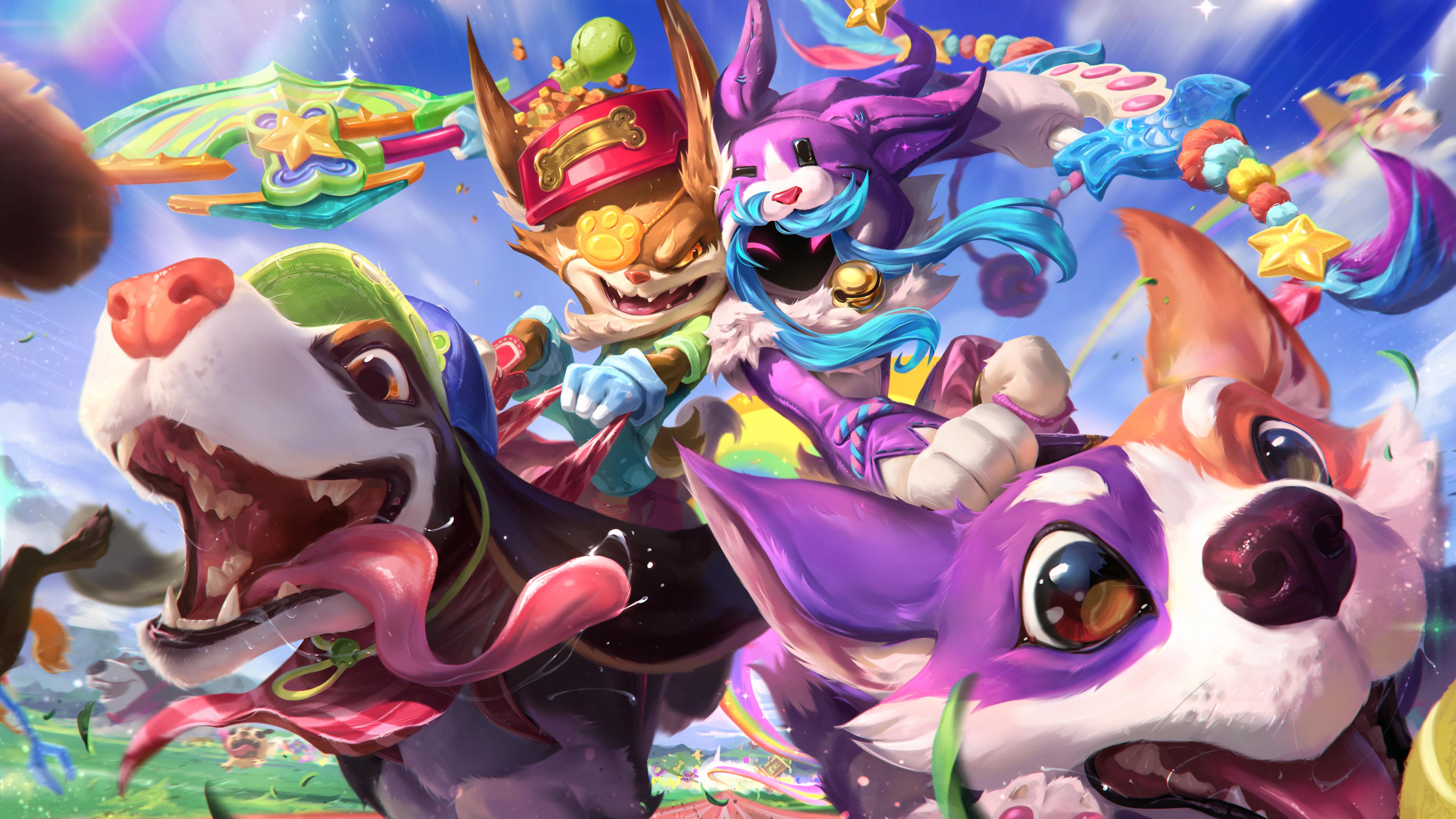 Price
Kibble-Head Kled will be an Epic tier skin; thus, it will cost 1350 RP.
Release Date
Kibble-Head Kled will debut in Summoners Rift alongside the other Cats Vs. Dog skins in Patch 13.7, scheduled to release on Thursday, April 6, 2023.