Ivern will finally be receiving a new skin in League of Legends Patch 13.4.
The Astronaut's skin line is a very niche yet quite popular collection of skins. Hailing from the Star Voyagers/Astronauts universe, the skin line imagines champions as astronauts looking for habitable planets.
The skin line first debuted back in 2010 with the Astronaut Teemo skin. And after ten years, the skin line made a comeback in 2020 with a new batch of Astronaut skins for Bard, Gnar, and Poppy. In 2021, Riot gave us another round of Astronaut skins for Corki, Veigar, Rammus, and Maokai.
After previous skins' massive success, Riot Games has officially unveiled new Astronaut skins for 2023. This year's Astronaut skins will feature skins for Kennen, Singed, Xerath and Fizz, and Ivern.
That being said, it has been a while since Ivern received a skin. The last skin he received was Old God Ivern, which was in 2020. So after two years, Ivern is finally getting another skin. So fans are quite excited about the skin.
The official League of Legends Twitter recently revealed the Astronaut Skins on their Twitter page.
Read More: Riot Reveals New Astronaut 2023 Skins.
Splash Art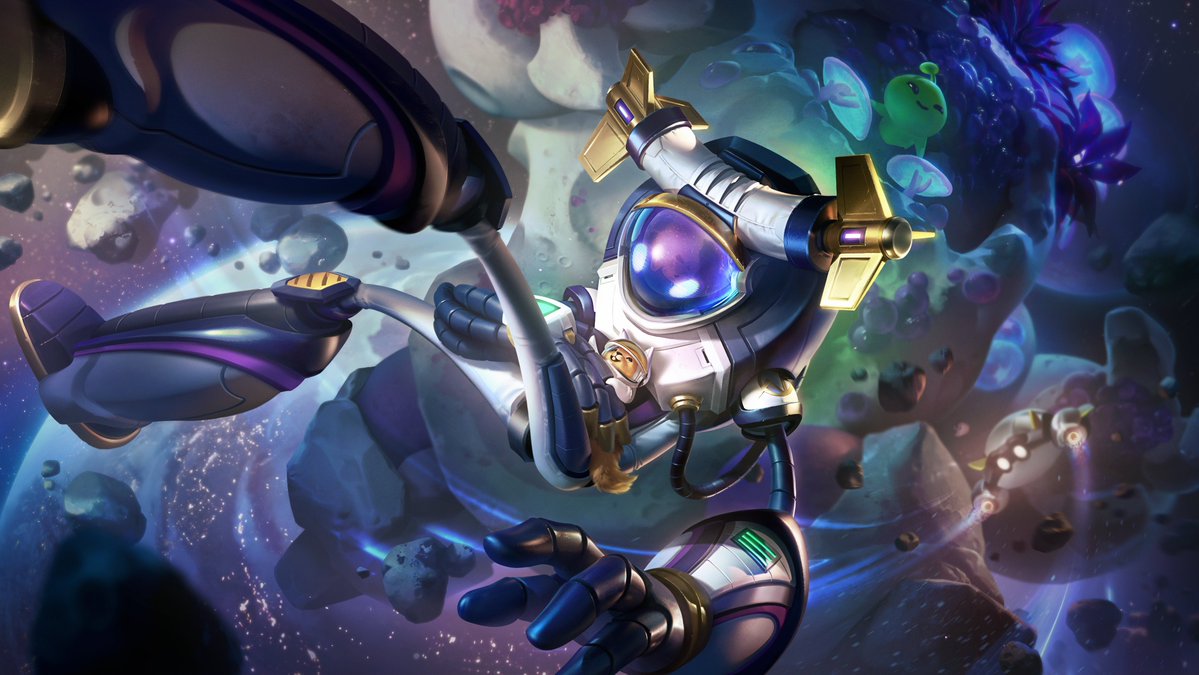 Price
Astronaut Ivern will be an Epic skin; thus, it will cost 1350 RP.
Release Date
Astronaut Ivern will debut in Summoners Rift alongside the rest of the Astronaut skins in Patch 13.4, scheduled to release on Friday, February 24th, 2023.