Jinx from League of Legends is coming to Fortnite just in time for the launch of Arcane Netflix TV series.
Fortnite is a Battle Royale developed by Epic Games. On the other hand, League of Legends is a MOBA game developed by Riot Games. Both these games have massive playerbase but are completely different. These massive behemoths are soon doing a collaboration.
Fortnite players are the ones who will get to enjoy this collaboration as it's only happening in Fortnite. The well-known champion Jinx, from League of Legends, is coming to Fortnite as a skin. This is part of the Fortnite Gaming Legends Collaboration that Epic is doing for the past few seasons.
The collaboration is happening because of the soon-to-release Arcane NETFLIX TV series. Arcane is an animated TV series set in the League of Legends universe. The Trailer for the Arcane NETFLIX show was released during the 10 year anniversary of Riot Games and featured Jinx.
And to promote the show, Riot Games and Fortnite are doing a collaboration that will bring Jinx to Fortnite.
Read More: Fortnite November Crew Pack: Sierra Skin, Release Date, Additional Rewards & More
Fortnite x League of Legends Crossover Leaked:
Prominent Fortnite leaker ShiinaBR recently shared the collaboration info on his Twitter account. The Tweet reads,
"FORTNITE X LEAGUE OF LEGENDS
Next week, Jinx from League of Legends will join the Island, in celebration of Riot Games' new show 'Arcane'."
Shanyshdw, on Twitter, made a concept showing how the Jinx skin might look in Fortnite. There is also a video showing Jinx doing some Fortnite emotes.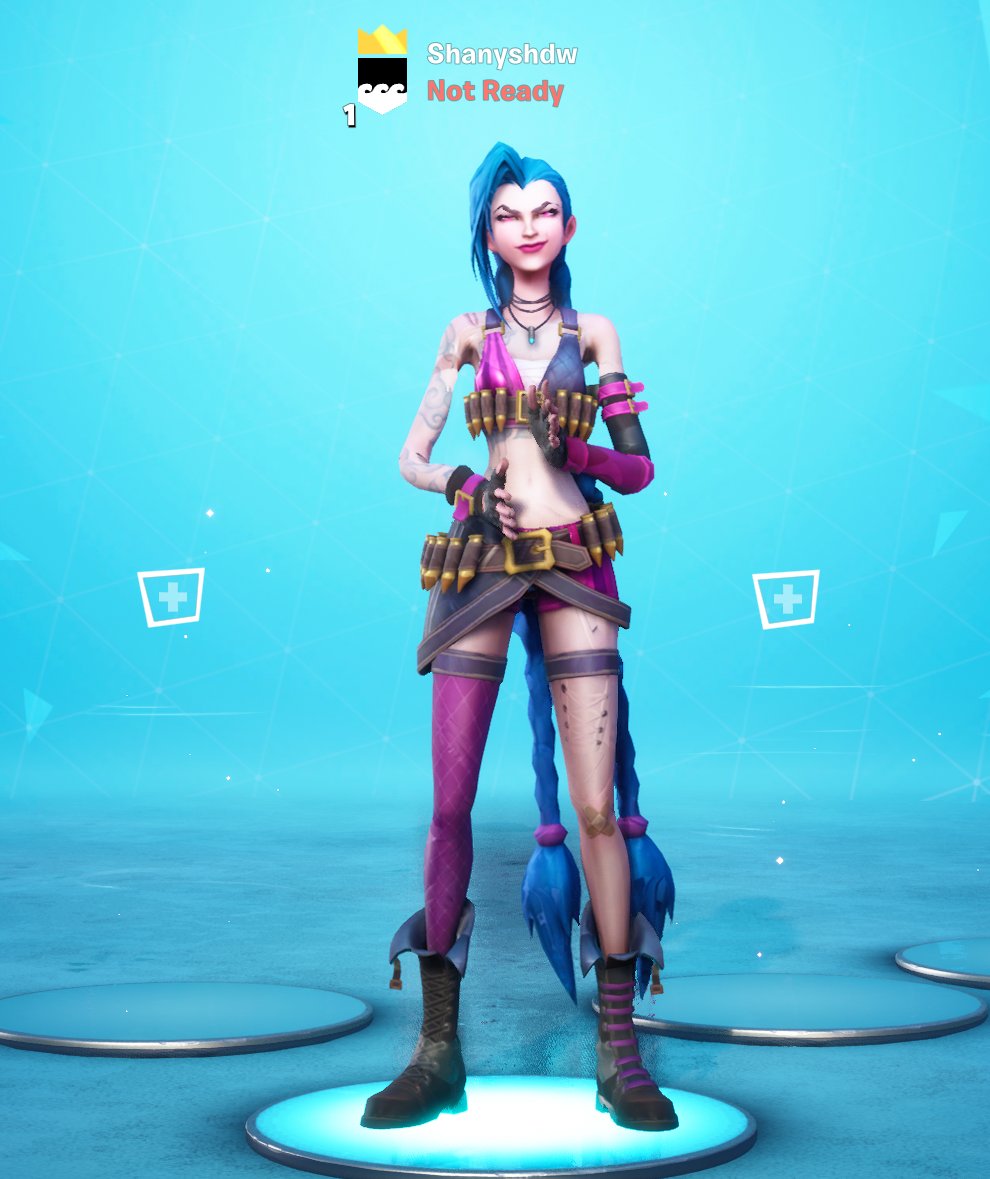 Fortnite x League of Legends Crossover Release Date:
Neither Epic nor Riot games has officially announced anything about this supposed collaboration. But the Arcane NETFLIX show is releasing on November 6th so expect the Jinx skin in Fortnite around that time.
As always take the aforementioned leaks with a grain of salt as we are yet to receive any official announcement about this unlikely collaboration.
Read More: Fortnite ShortNitemares: Schedule, How to Watch, Free Rewards, Kernel Poppy Release Date, and More