Fortnite chapter 2 season 1 has been running for the longest time in the history of Fortnite, 129 days to be exact. It started on 14th October of 2019 and expected to end on 20th February 2020.
This is clearly the longest-running Fortnite season of them all and new content is few and far between. So players are starting to lose interest But the new season teasers are dropping rapidly and the hype is starting to build up again. just today 18th February two teasers were released and this is the first time where Epic Games dropped three teasers at once.
Read More: Epic Dev praised Apex Legends trailer creating a wholesome twitter exchange
The first teaser just says Transmission Intercepted and a date which is probably the release date for the new season. The second teaser, however, displays a little more.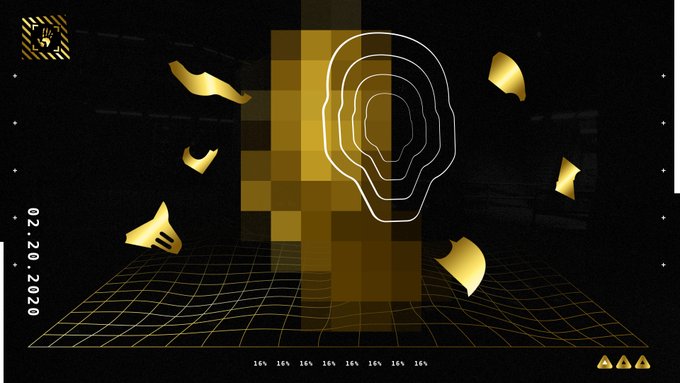 The second teaser has what seems to be a face and the pieces of the face scattered around like a puzzle. people were quick to put the pieces together. which seems to form the chaos agent face but in gold.
Some of the teasers are dropping in real life just like season 5 when the real-life Durr Burger event happened. Posters are appearing all over the world and phone numbers along with them and they display the following messages.
The Creative Director of Epic Games Donald Mustard changes his location on twitter according to the upcoming events in Fortnite and this time it has been changed to Redacted.
Also A bot called the Agency has appeared in Fortnite official Discord server and is appointing a new role to people in the discord and the FortniteBR says the line 1.203.655 agents awaiting activation, 10.463 activated.
Free Reward
Hypex a Fortnite leaker has tweeted a picture what seems to be the new season's victory umbrella. and another gold color wrap has been leaked as well.
So after seeing all these we can all understand that the new season is going to be Gold themed but we are yet to understand what the story is going to be and what the battle pass skins are going to look like.
Read More: Lazarbeam and AlexAce along with their fans managed to pull a 1-hour long Solo Match