Ubisoft has just announced the new Rainbow Six Japan league, and it is going to be the biggest domestic tournament across the entire Siege esports circuit.
Running from March 13th to September 18th, the Rainbow Six Japan League 2021 is set to feature a total prize pool of ¥32 million JPY (US$308,000+) prize pool.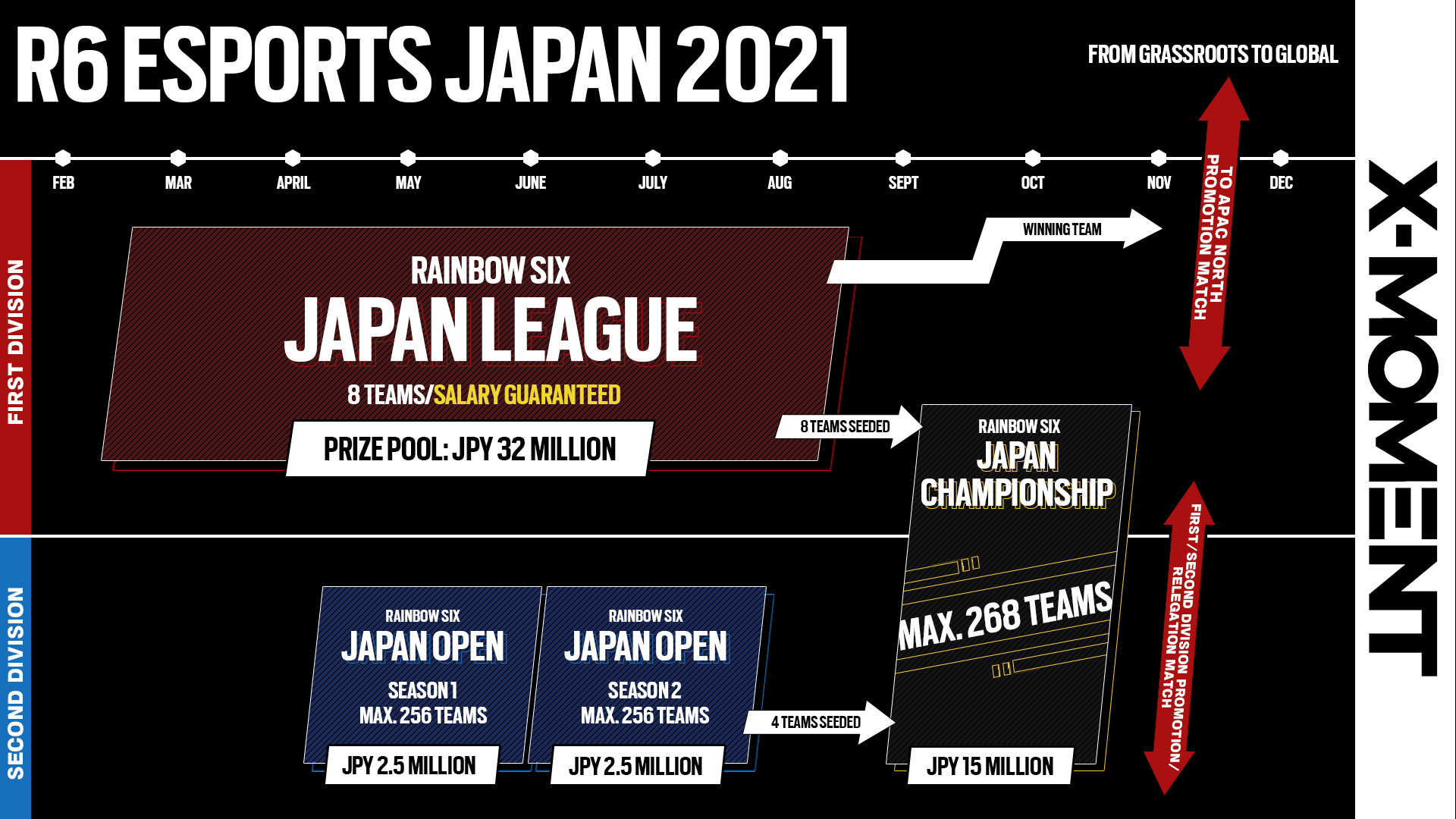 Co-organized by Japanese telecommunications giant NTT DoCoMo, the overhauled Rainbow Six Japan League 2021 will feature 8 teams. After a seven-month fierce battle, the winner will be promoted to the APAC North League.
The Japan League will also be joined by the two Second Division tournaments: the Japan Open and the Japan Championship. And thanks to DoCoMo, both seasons of the Japan Open seasons in 2021 will boast a ¥2.5 million (US$24,000) prize pool, and the Japan Championship having a ¥15 million (US$145,000) prize pool.
Participating Teams
The list includes renowned teams from the APAC North League: Cyclops Athlete Gaming (CAG), GUTS Gaming, and FAV Gaming. However, the eighth team is still marked as "Coming Soon," so we'll have to wait and see who takes this spot. Apart from the big prize money, the Japan League will also feature a guaranteed annual salary of up to ¥21 million (US$202,000) per team.
The Rainbow Six Japan League will be streamed on YouTube and other media, so make sure to tune in on March 13, 2021 to catch the exciting Siege matches.