Thorin one of the people behind B site called out ESL for allegedly putting their qualifier tournament the same day as B site. All this created a lot of confusion among CSGO fans.
This all started as CSGO pro-Zellsis on twitter claimed that B site put their qualifier games on the same day as ESL. To which Thorin took to twitter to call it false and factually incorrect as he said that B site qualifier dates were locked in before ESL came over the top.
B Site to Change Qualifier dates
Thorin further explained that the B site actually has the dates fixed before ESL announced there. So this understandably created a lot of confusion on Twitter. He later showed remorse around the issue as he thought it was really stupid on them that they thought there biggest rival will play fair.
Read More: New Logic Bomb Podcast Sets off as Hot Breach Podcast is canceled
Joke's on us for thinking our direct rival could be trusted to play fair. Thus ends the era of TOs organising around each other

Thorin
In return, many others called out Thorin telling him that it was ESL that actually fixed there qualifier date long ago.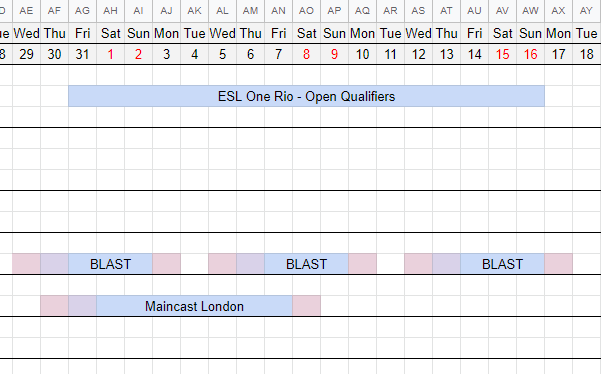 After all that confusion Thorin assured that the qualifier dates will be change and everyone should be informed really soon. The tournament dates are really important as if both major tournaments collide with each other the pros who are supposed to take part in both will face difficulty.
Thorin hasn't announced the final dates yet. If the dates do overlap with each other it will create a massive headache for CSGO fans.
Read More: FIFA eNations Cup 2020 to be held in Denmark, with a big Prize pool and more