After a year in the Rainbow Six Siege esports circuit, the Tempo Storm R6 roster has been dropped by its organization.
Despite gaining an advantage over eUnited in the North American League, after the organization recently dropped its R6S roster, Tempo Storm has now made the difficult decision to release their Rainbow Six Siege team.
Tempo Storm stated that the impact of the COVID-19 pandemic was the main reason for their departure. However, unlike eUnited, the organization will try to sell their NAL license to another org, ensuring that their current roster can continue to compete in NAL in the future seasons.
Ubisoft confirmed that Tempo Storm contacted them before releasing the roster, stating their intent to transfer their license to an interested party. So, Ubisoft granted Tempo additional time to find another organization and complete the transfer.
With the eUnited situation, Ubisoft clarified their global rules, stating that organizations must own a license to participate in the Rainbow Six esports circuit. And if an org leaves the scene, its roster will be ineligible to compete, as the team members don't own the license. In this situation with Tempo Storm, if they don't manage to transfer their license, then it will be reverted back to Ubisoft, putting their roster in the same situation as eUnited.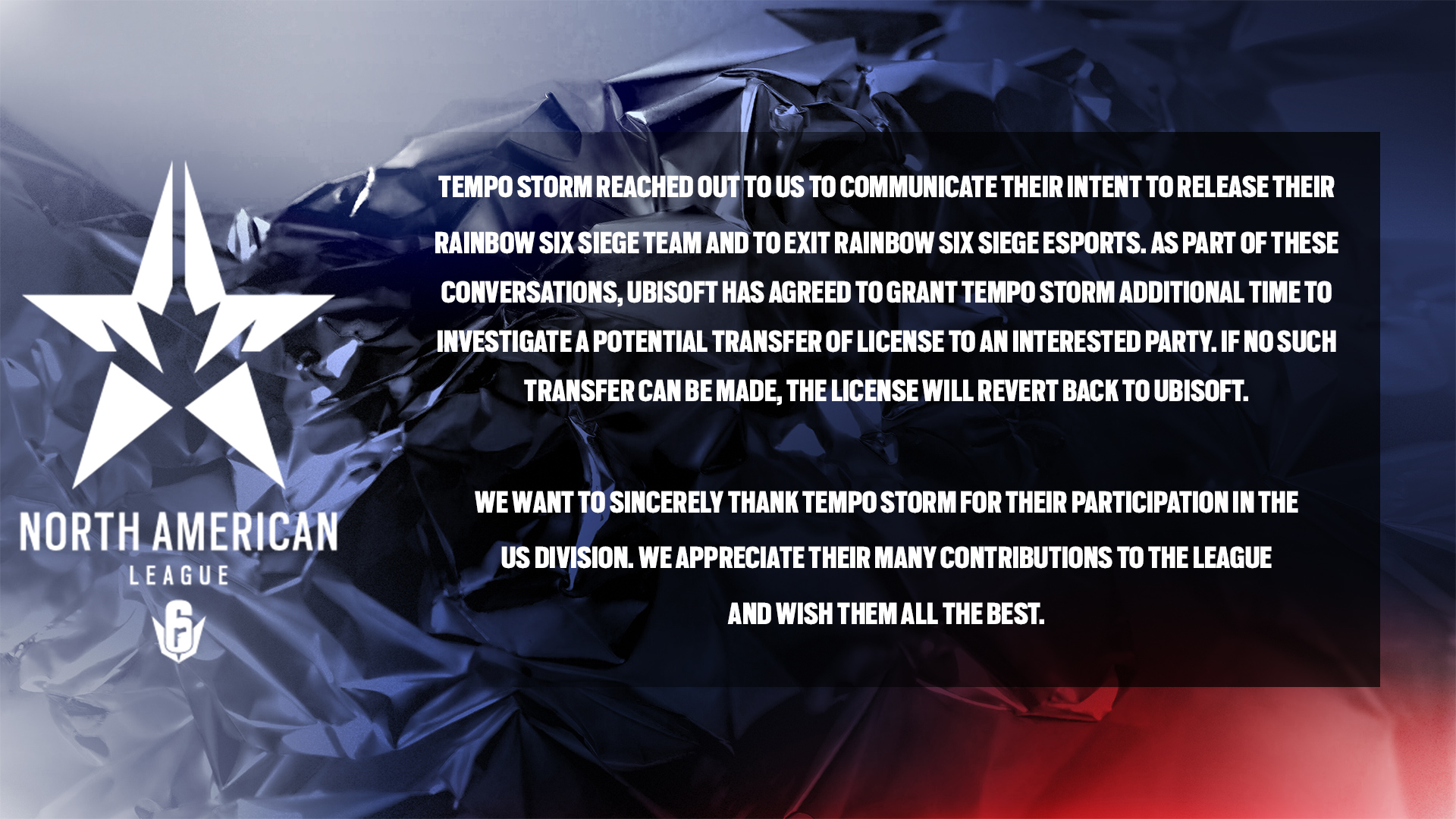 Team Reciprocity sold their license to Oxygen Esports before the NAL started, where the roster also transferred to the new org. Tempo Storm would also have to perform something similar to enable their players of Creators, Krazy, Jarvis, Dream, and Mark to continue playing in the Rainbow Six esports scene.