After a few exciting playdays, the group stages of the Six Invitational 2021 has come to an end, which means we now have all the teams that will advance to the playoffs.
Nine teams from Group A have already secured their place in the playoffs yesterday, and you can find the details in our group A roundup here. But now, group B has also wrapped up, meaning another team has been eliminated today.
'Group B' Upper Bracket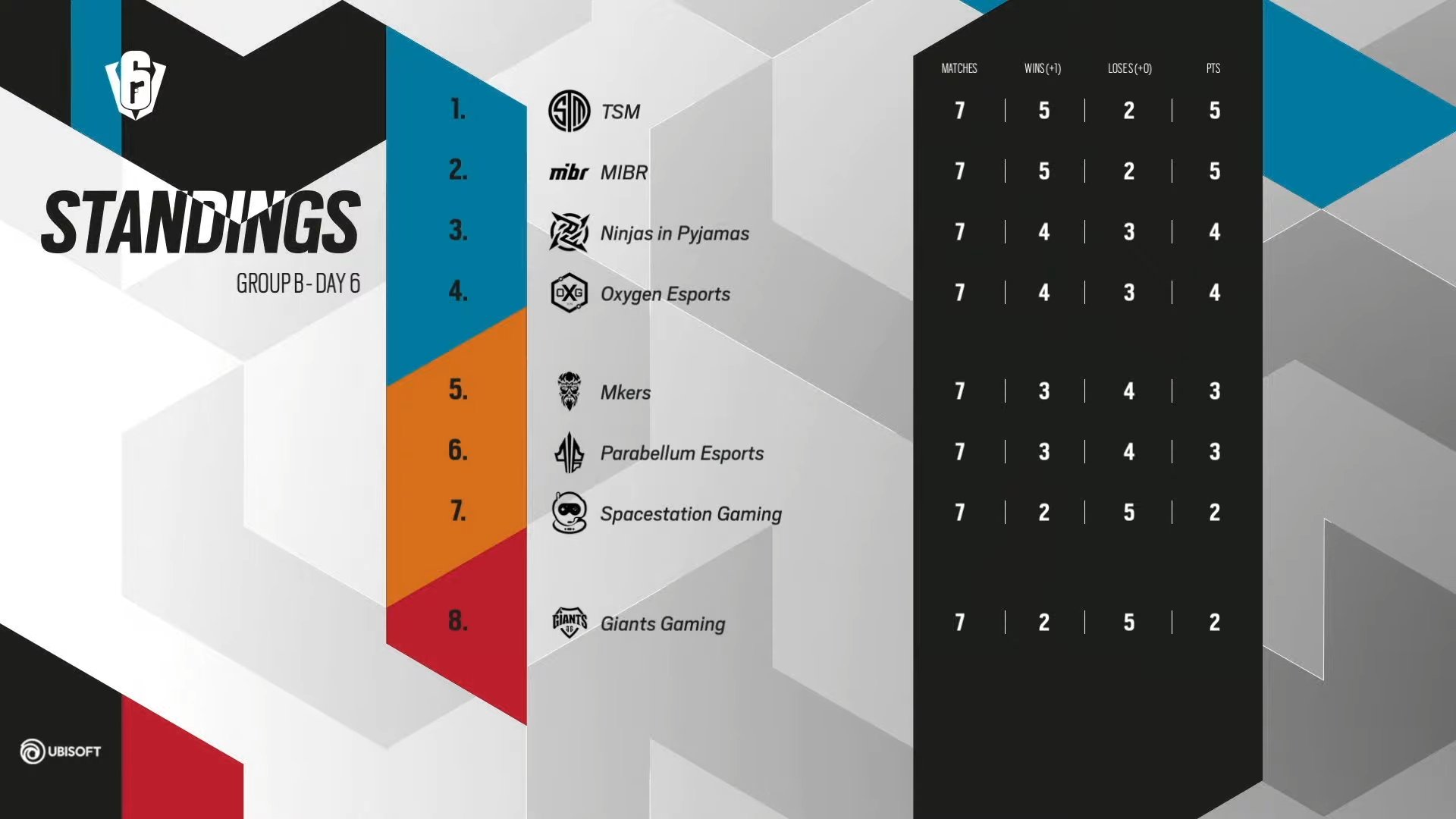 With Wildcard Gaming and Virtus.Pro getting disqualified, Group B saw two fewer teams than Group A from the get-go. Although there were fewer matches, Group B had many upsetting results, which made it very difficult to predict the standings. Till the last playday, almost every team had the opportunity to make it to the upper brackets. But eventually, the 2 NA teams – TSM and Oxygen – and 2 LATAM teams – MIBR and NiP – secured the top 4 positions and a place in the upper bracket of the playoffs.
Oxygen, who was sitting at the bottom of the table after playday 2, managed to climb back to the 4th position after three straight wins against Mkers (7-0), SSG (8-7), and Giants Gaming (7-2).
'Group B' Lower Bracket
The Canadian team of Parabellum Esports fell from the 1st spot in the last playday, as they lost both of the matches against MIBR (5-7) and TSM (4-7). On the other hand, the reigning champions Spacestation Gaming was on the verge of getting kicked out from the group stages after three back-to-back losses on the last playday. Their hope was dangling in the hands of Oxygen Esports, who faced Giants Gaming in the last match of the day.
'Giants' – Eliminated from Group B
It was a do or die moment for Giants Gaming, as they went against Oxygen Esports. If Giants won, they would've qualified for the playoffs, meaning SSG would've been knocked out of the tournament.
In the end, it was Oxygen Esports who saved the day for SSG, as they beat Giants 7-2 on Coastline. SSG narrowly edged out against the Giants because of their head-to-head advantage. So, the former Invitational champions will still remain to defend their title, but they won't be getting any second chance in the lower brackets.
Giants join CAG to be the second team to get eliminated from the group stages, which means only Cloud9 remains to represent the APAC region in the playoffs.
SI Playoffs Bracket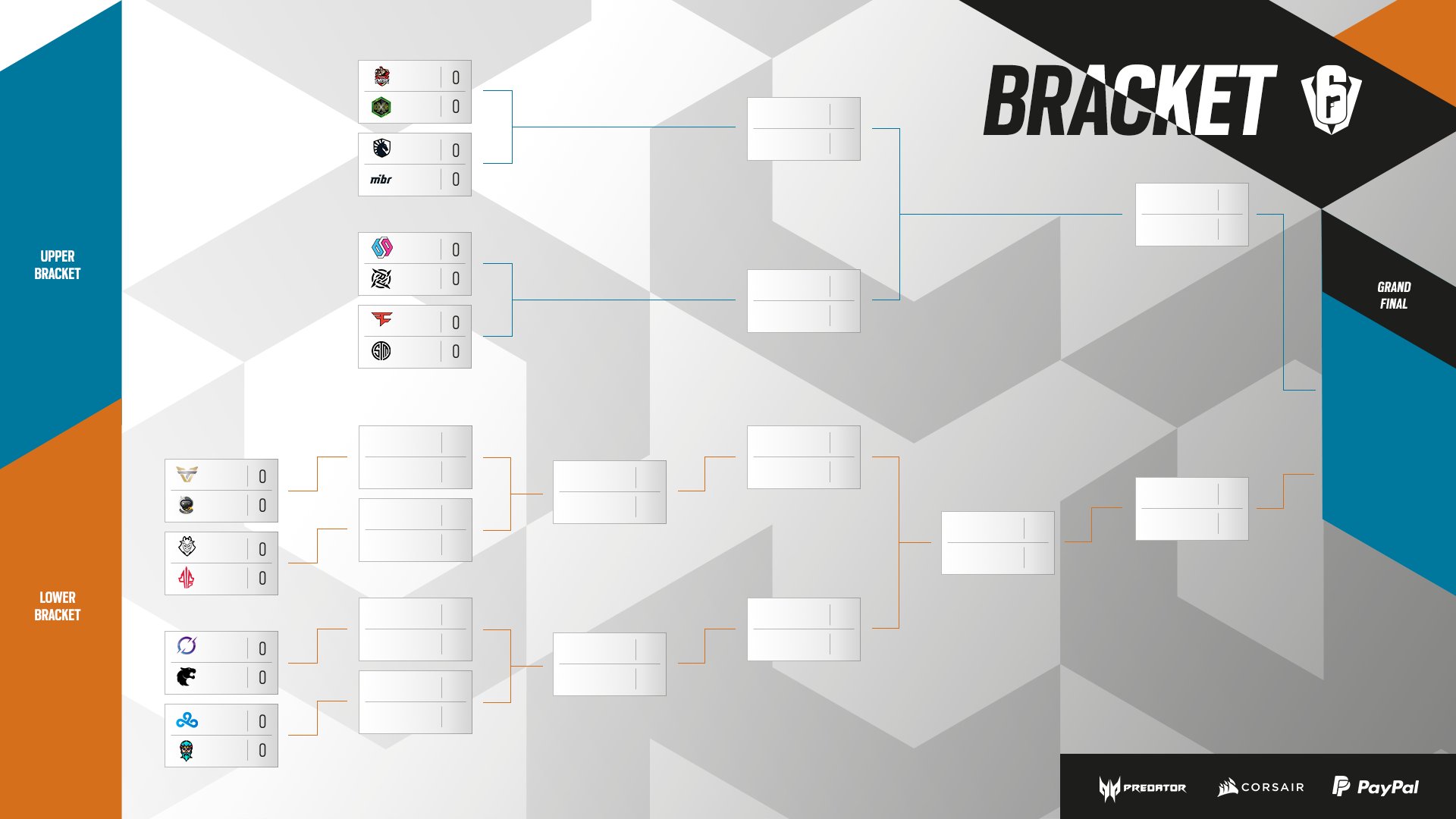 The Six Invitational 2021 will be back in two days, May 19, with the playoffs, whose brackets have now been locked in. There will surely be more surprises and upsets in the playoff stages, so keep watching the stream, with Twitch drops enabled, to see who lifts the Hammer this time.