Saudi Arabia, UAE, and Egypt's video game industry to generate more than $3.1 Billion by 2025 from 85.4 million gamers.
Gaming has become more and more popular over the last few years. Especially after the pandemic lockdown, many people took on gaming as a hobby. According to some recent reports, The Gaming Industry is bigger than the movies and music combined. Some believe that this gap can only widen as time passes.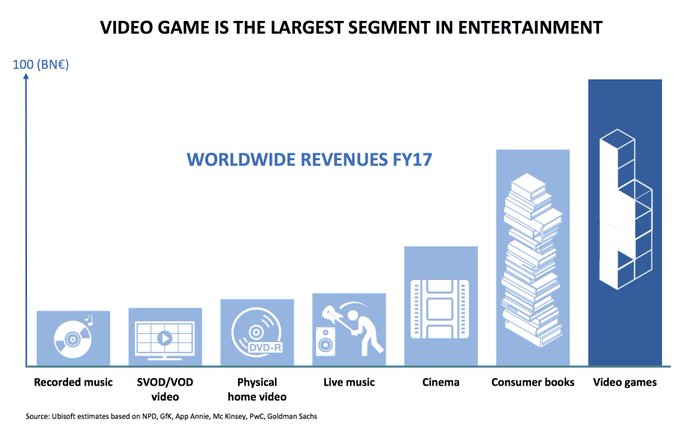 Games are a more interactive way of entertainment so people sitting at home with nothing to do had something to keep busy. Different genre of games like Genshin Impact, Fortnite, Among Us, Phasmophobia, Fall Guys grabbed the attention of not only seasoned gamers but also newcomers as well. All of this really helped gaming become much more mainstream and popular.
Usually, when it comes to gaming, developers tend to focus on countries like the United States, Canada, Europe, Japan, etc countries. The revenue generated from these countries is usually much higher compared to others.
But according to a recent report released by VentureBeat.com countries like Saudi Arabia, the United Arab Emirates and Egypt also have a big market for gaming.
Read More: Twitch Streamer Pokimane Has Been Banned
85.4 Million Gamers will generate $3.1 Billion:
According to the report, gaming is quickly becoming popular among countries like Saudi Arabia, UAE, and Egypt. In the year 2021, there were approximately 65.32M gamers across these three countries. Game companies made close to $1.76 Billion in revenue from them.
Saudi Arabia was the country with the most revenue generated with 60.6% with 30.3% gamers. It alone generated $1 Billion in gaming revenue in 2021. Then we have UAE with 29.6% revenue of $1.76B with 11.0% gamers. Egypt on the other hand has the highest number of gamers at 58.7% but the least revenue generated at around 9.8%.
The report also makes a projection that by the year 2025, revenue generated from these three countries could reach approximately $3.18 Billion with gamer numbers climbing close to 85.6 Million.
So, it seems like games might become even more popular in the coming years and will stay ahead of all the other entertainment sectors in terms of revenue and the number of people enjoying them.
Read More: Turkish Police Arrests 40 People Suspected of Running a Scam on Twitch