Ubisoft's tactical shooter Rainbow Six Extraction is out now, and the game has pleasantly surprised everyone with its unique gameplay.
Rainbow Six Extraction is a coop shooter that carries on from Rainbow Six Siege's special event named 'Outbreak.' Your squad can choose from a roster of 18 Rainbow Six Operators, each with their unique set of gadgets, weapons, and abilities. For each mission, a team of 3 members will select operators from the pool and start the battle in Extraction's map, with increasing difficulty the further you go in the map.
Despite receiving some mixed press reviews, R6 Extraction has seen an influx of players thanks to the addition of Mircosoft's Game Pass. Since its release on Jan. 20th, 3 million players across all platforms have already launched the game, and players are loving the grind that the game offers.
As more players are entering the game, the servers will experience more load, and players might face several connection issues. Some might see high ping or latency problems, or others just might not be able to connect to the game server and face connection errors with an error code: "DELTA-00001007".
Many of these connection issues can be caused by broken game files, the game server not working properly, or your router blocking the game's ports. So following these steps might help solve these issues.
But before starting your own troubleshooting, you should always check Rainbow Six Extraction's official Twitter page to check for announcements of server outage or maintenance. If you find out everything is going alright there, then you can move on to the next steps.
Solutions
1. Verify The Integrity Of Game Files
If you have purchased the game on PC, then you can easily use this method to verify the game files. So if any files are missing or broken, it will be downloaded from Ubisoft's servers. And this fix has been very effective and popular among the PC community.
In your Ubisoft Connect game list, right-click Rainbow Six Extraction, and you will see 'Verify Files' in the context menu. You can also click the small drop-down arrow to get the verify file option, then click on it, which will start scanning your game files and automatically fix them for you.
2. Changing DNS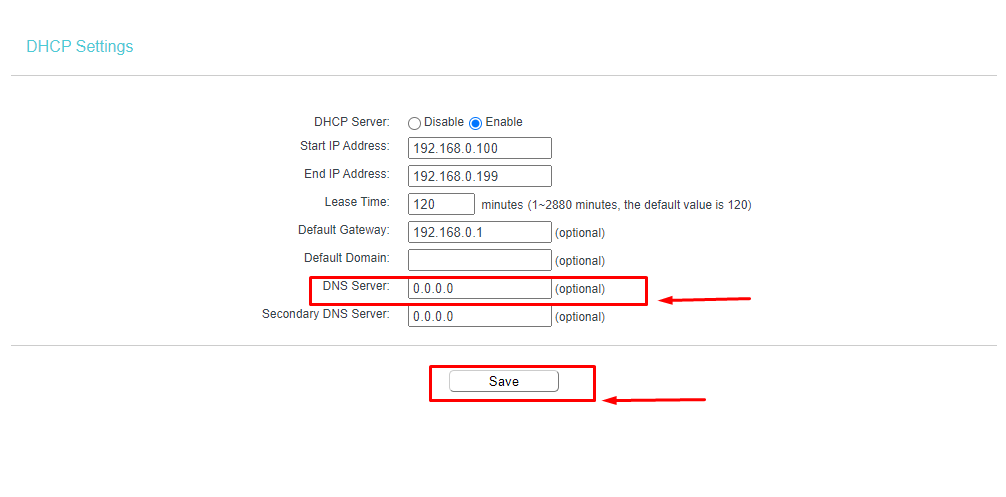 Firstly check for your router options— login to your default gateway.
Once you're in, from the DHCP, we're going to add Google DNS. In the DNS Server tab, configure your network settings to use the IP addresses 8.8.8.8 and 8.8.4.4 as your primary and secondary DNS servers. Then save & restart your router.
3. Port Forwarding


Now, we're going to do some port forwarding. We have some specific ports recommended by the Ubisoft support team. The full article is here.
Below are the ports you need for Rainbow Six Extraction:
PC
PlayStation 4
Xbox One
UDP: 1000-1001, 10002-10012
To forward port, go to the Forwarding or similar option in your router setting. Now go to Forwarding and then Add new. We need to set up the ports & the ipv4 address one by one. Now select the protocol as UDP. Then, restart the router after adding all the ports mentioned. Now try the game again; if nothing happens, don't worry. This setting is still useful for high-performance players. We recommend you keep it this way.
4. DNS Flushing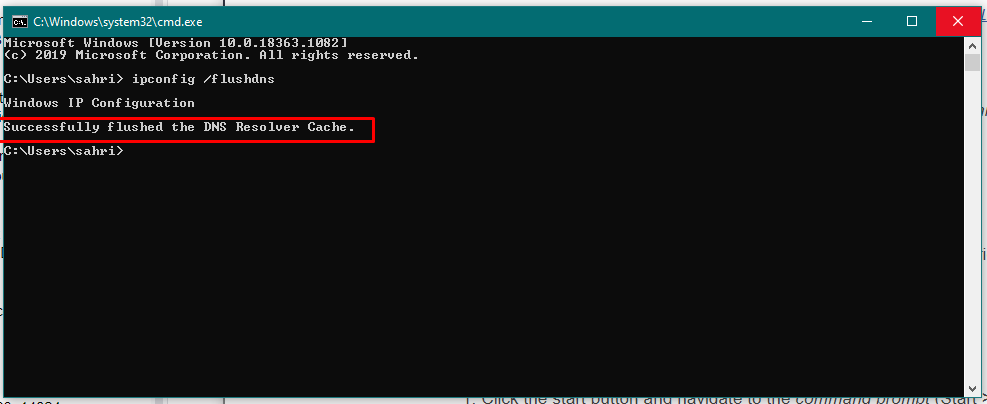 Now we're going to Flush DNS. To do that, all you have to do is press Win+R to open the command prompt. Then, copy or write "ipconfig /flushdns" and hit Enter. You should see the following result of a successful flush.
5. Tweaking Network Settings

After that's done, press on the Start button and click setting. Once we are in, click on Network & Internet and check at the bottom of the list for Data Usage.
Remove the restriction of background data and set that to Never. From the Proxy tab, check for the 'Automatically detect settings' button. If that's off, turn it on. In ethernet, you can find Change advanced sharing options. From that, turn on network discovery and save changes.
6. Checking Control Panel
Now search for the Control Panel in the windows search bar. Navigate to Network and Sharing Center. From the Network, click on ethernet in the connection type and hit Properties. Find the IPV4 and select its properties. Use the following DNS server addresses.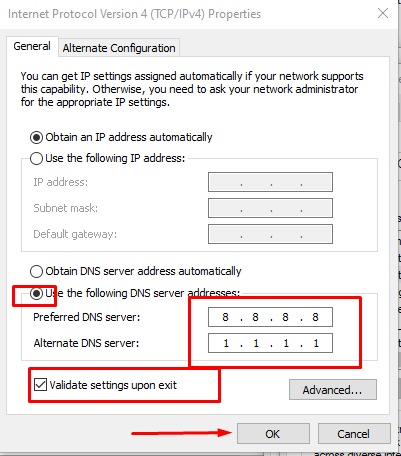 You can confirm the setting if you want from there. Click ok. Now Flush DNS again as you did earlier. It's recommended to restart your computer to apply the changes. By this time, your problem should be fixed. You can also reset your router; sometimes, the wrong settings get clogged up. It's always better to connect directly via ethernet rather than through a router.
7. Restart your system
After tweaking your router or system network settings, do make sure to restart your system for the network settings to be applied correctly. Just like restarting your router can fix connection issues sometimes, restarting your PC or console might also mitigate your problem. If any apps running in the background are causing issues, they will be cleared after the restart.
8. Make sure Firewall or Antivirus is not blocking the game
If you run any antivirus program, use their game mode or restrict checking the game files. And to make sure your firewall isn't blocking the game:
Open Windows Start menu, search for Firewall or Windows Defender Firewall
Select the Allow an app or feature through Windows Defender Firewall
Find Rainbow Six Extraction and check both (Private and Public) boxes then click OK
If you can't find it, click the Allow another app button, go to your Rainbow Six Extraction installation directory, and click on the R6-Extraction.exe. Check both boxes again.
Pro Tip: Try using a VPN to connect to the game. According to many players, using a VPN helped them connect to the servers with lower ping.
If all of the above steps did not fix your problem, you should contact your ISP about the issue.