A quick guide to all of the IO guard spawn location in Fortnite Season 8.
Fortnite Season 8 began a few days ago and players are still busy trying out everything it has to offer. This season, Epic made some small changes to the map and also introduced a new XP Punchcard system.
Some of these punchcard challenges require Fortnite players to interact with the IO guard NPC's scattered all around the Fortnite island. There is one challenge where players have to dance near an IO guard and another challenge asks players to eliminate some of them.
So considering these challenges, there is a high possibility that we will get more challenges in the future related to IO guards. So a quick guide to all of the IO guard spawn locations will help all players tackle these challenges.
Read More: Fortnite Leak Reveals the Max Level needed to get all Season 8 Battle Pass Rewards
Fortnite IO Guard Spawn Locations:
The IO guards now spawn only in Solos, Duos, Trios, and Squads game mode. Epic Games recently removed all NPC's from Team Rumble. So the aforementioned game modes are your go-to when doing IO guard related challenges.
The map image with all of the Fortnite Season 8 IO guard spawn locations is given below-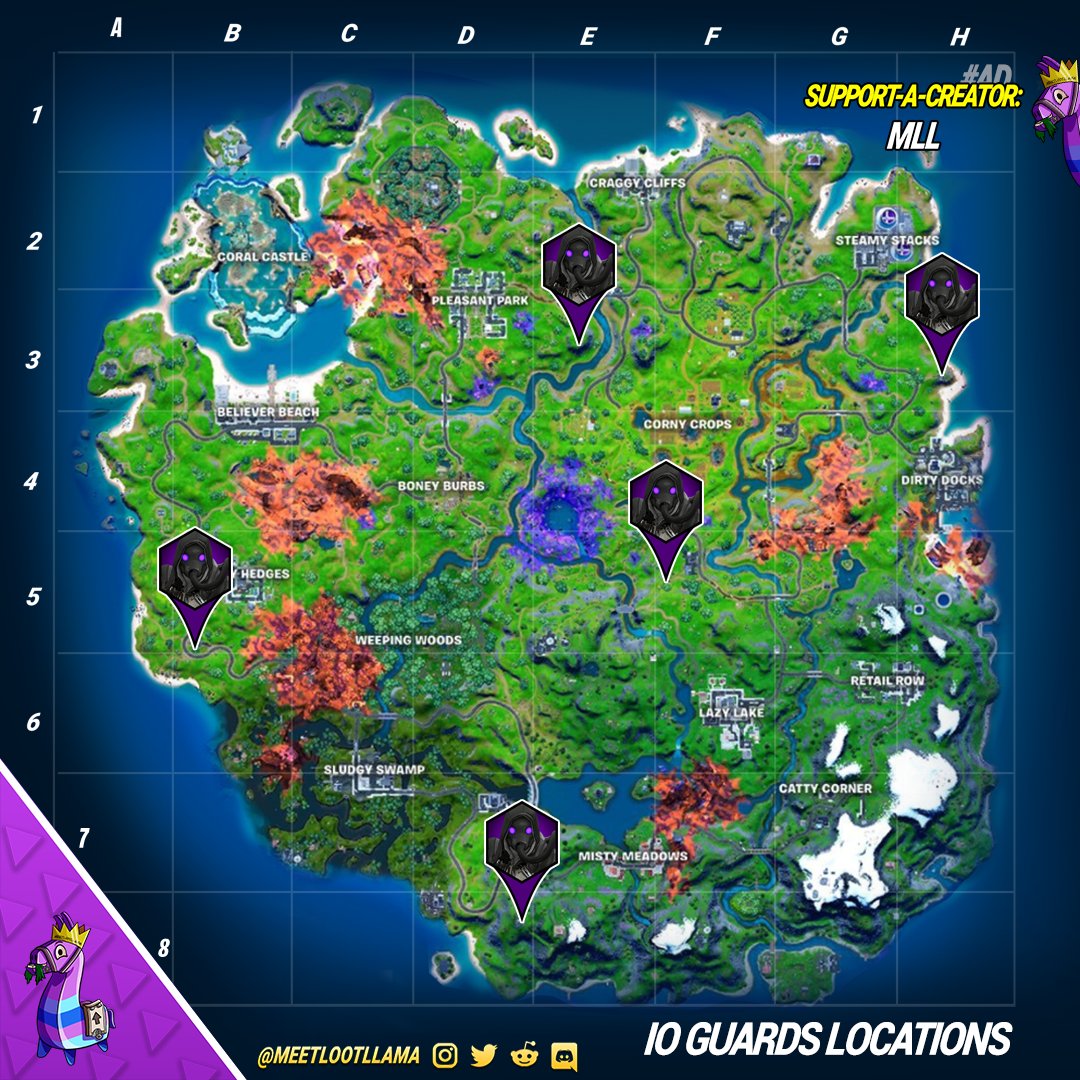 Read More: First Look at the Fortnite Season 8 Cubed Battle Pass Skins, Cosmetics, and Bonus Rewards