The previously introduced R1 Shadowhunter crossbow is coming to Black Ops Cold War and Warzone on March 24, New bundles and stage II of Call of Duty League begins.
One of the most intriguing weapons among the six new weapons introduced in season two, the R1 Shadowhunter crossbow will be available in Black Ops Cold War and Warzone from 24th March. It was accidentally added to the game for a few hours but after that, it was removed again. Players can unlock this weapon by completing the in-game challenge or by buying the store bundle.
Read More: CoD Black Ops Cold War and Warzone: How to Complete the First 10 Multiplayer Challenges
The weapon can be unlocked by players after getting three One Shot, One Kill medals in 15 different matches. As it will take a considerable amount of time, players can buy the "Archaic Range" bundle for 1200 CP from the store.
Store bundles:
The "Archaic Range" bundle will be available in the store starting March 24. The major item of this bundle is the "Lancehead" Weapon Blueprint, which is a blueprint of the R1 Shadowhunter. Also included in this Bundle are the "Medieval Archer" animated Emblem, "Olde Time Sniper" Sticker, and the "Stolen Idol" Charm which can be used with the crossbow or any other weapon in the inventory.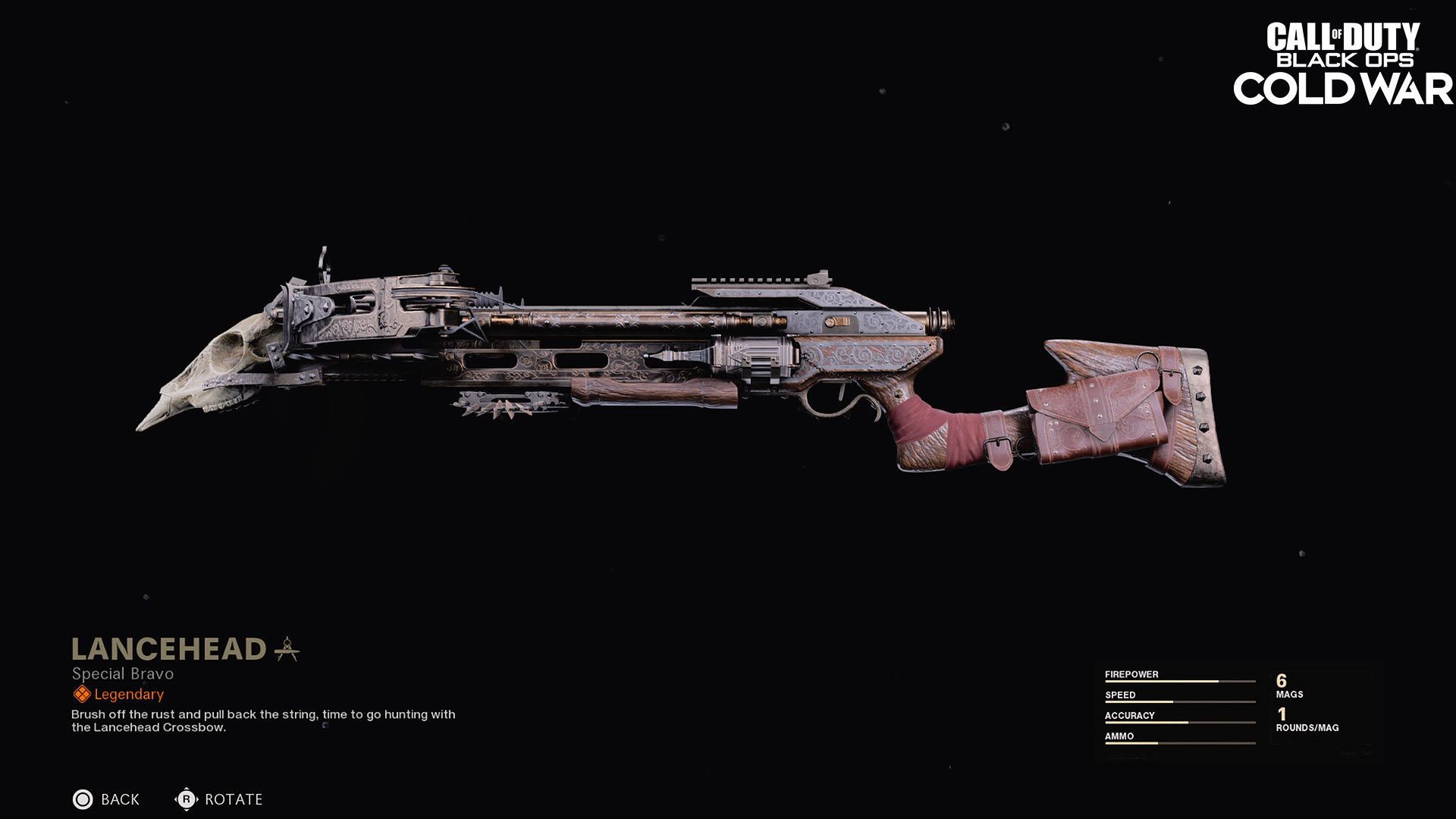 Moreover, the "Tracer Pack Rose" bundle will also be available starting March 27. The main weapons are "Xoxo Love Lost" SMG which is a blueprint of the Milano 821 and the "Broken Heart" assault rifle which is a blueprint of the weapon AK-47. The bundle also includes the "Drop Dead" charm, "Heartbreaker" Vehicle Skin, and "Lonely Valentine" Emblem.
Furthermore, a Double XP, Double Weapon XP, and Double Battle Pass XP event starting from March 26 to March 29* will be available in both Black Ops Cold War and Warzone.
Call of Duty League:
The Call of Duty League Stage II, Week 2 matches starts later this week. One of the pre-eminent matches of Week 3 features the LA Thieves vs. the Atlanta FaZe on Saturday, March 27, at 1:30 PM PT.
The matches start on Thursday, March 25, at 12:00 PM PT with Paris Legion vs. Dallas Empire. Other notable matches are the Los Angeles Guerrillas vs. the New York Subliners on Friday, March 26, and the Florida Mutineers vs. OpTic Chicago on Sunday, March 28.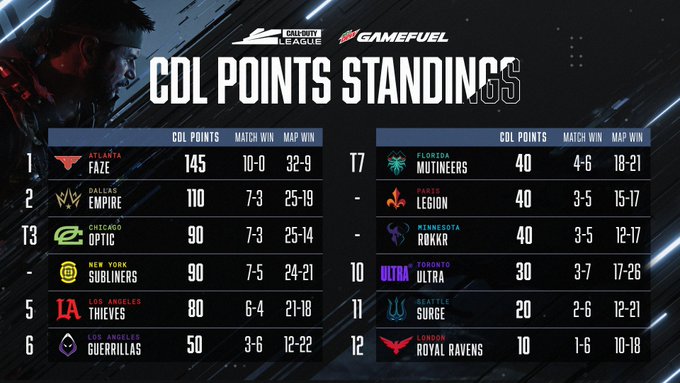 Call of Duty Endowment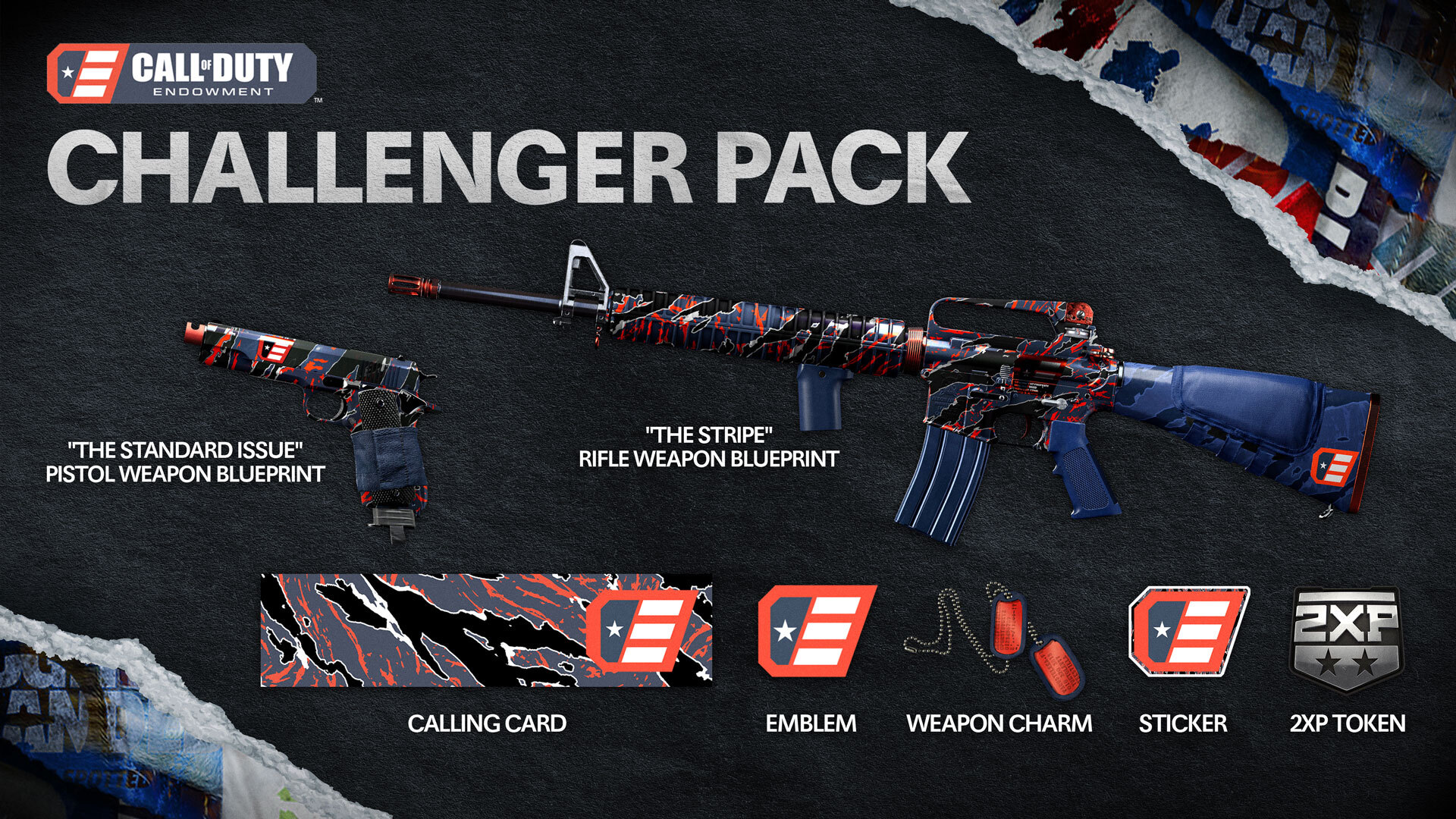 Read more: Black Ops Cold War March 18 Patch Notes: New Game Modes, Maps, and more
The C.O.D.E. Challenger Pack is an endowment pack featuring "The Stripe," a Marksman Rifle Weapon Blueprint, and the "The Standard Issue" Pistol Weapon blueprint. Also included is a dog tag Weapon Charm, a static Calling Card, an Animated Emblem, a Sticker, and a Double Weapon XP Token. 100% of Activision's net proceeds from this pack will help place unemployed and underemployed veterans into high-quality jobs.