Esports commentator and analyst Bleh thinks after last night's incident that Counter-Strike can never become a real sport. He tweeted this as a response to the last night's tournament where Navi dominated G2.
Bleh made this response as a joke cause it looked like G2 was really struggling against the dynamic duo of s1mple and Flamie.
Read More: ESL has Made these Changes to Tackle this CORONAVIRUS Outbreak
To say that Navi just won the IEM championship in a dominating fashion would be an understatement. That is why Bleh made the joke about Counter-Strike cause in any other sports the referee would have stopped the game a long time ago.
S1mple Wins MVP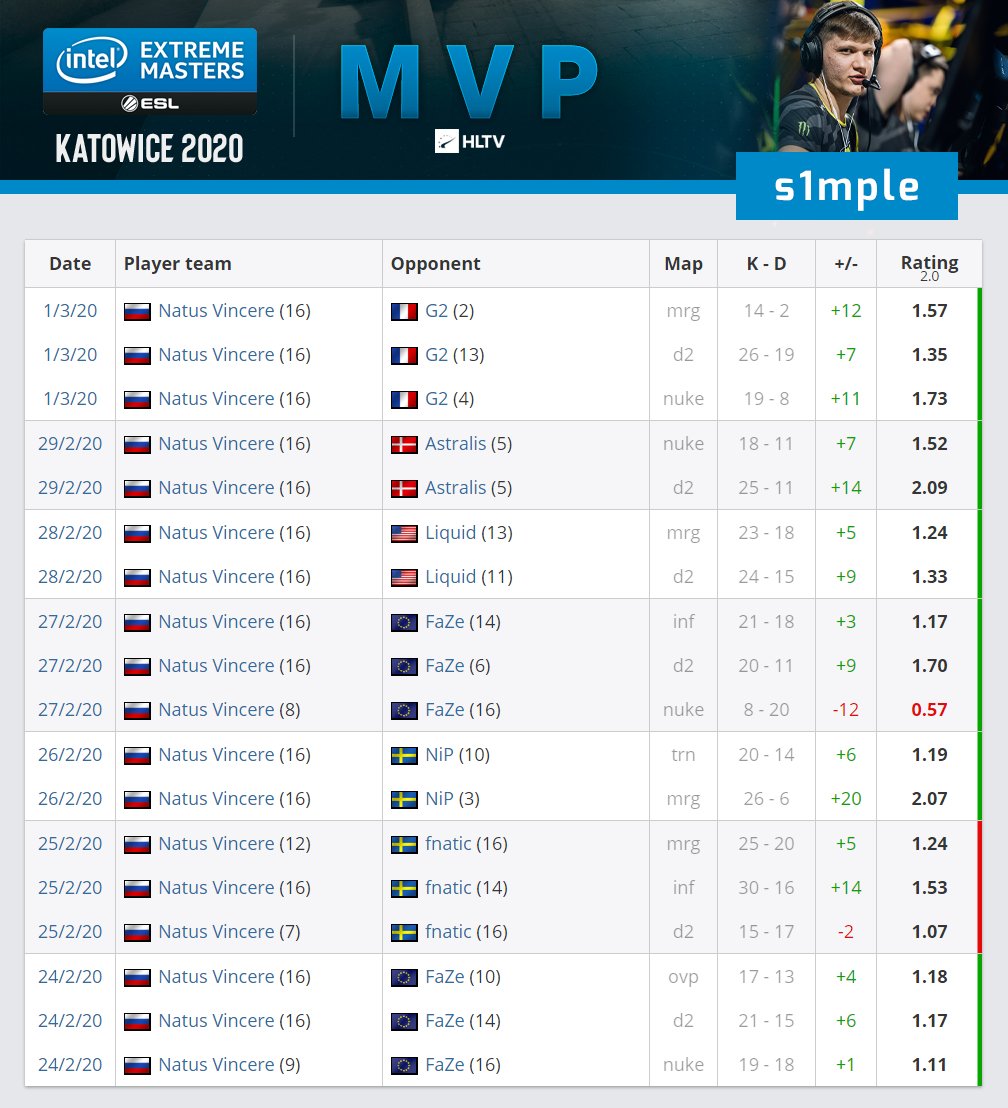 Many are comparing this loss with the infamous 1-7 loss of Brazil against Germany back in 2014. s1mple deservingly became tournament MVP after leading his team to a record win against one of their rivals G2.
S1imple even gave his signature knife in the back to G2.
S1mple lead his team to such an effortless way that fans were already joking with the fact that it was really "simple" for s1imple. He was looking really happy with the MVP trophy.
This also marked the ten-year anniversary for NAVI as they also won the IEM IV (2010). Now they reassured their dominance with wining the IEM XIV (2020).
The year 2020 seems to be a good year once again for Navi with the win of IEM IV (2020). Will they be able to keep up the momentum for the upcoming games? If they somehow manage to win the next three pro tour they will take back home $1,000,000.
Read More: For the first time in 7 years, CS: GO surpassed DotA 2 in average monthly players