Respawn added a new 3v3 style game mode called Arenas into Apex Legends in order to give players more options to enjoy the gameplay loop without RNG getting in the way of fun.
While the battle royale craze is still quite strong in the current video games market, players still want more options. As such, Respawn is planning to take Apex Legends beyond the battle royale genre.
Read More: Apex Legends fan made a custom TDM lobby with reworked legend abilities and wall-running
The Arenas game mode was their first real attempt at introducing a brand new way to play Apex. Instead of making hot drops for random loots, players can now enjoy a round based system similar to other tactical shooters like Valorant and Counter-strike where getting 3 victories in a row will guarantee victory. In the case of a tiebreaker, the ninth round will decide the winner.
At the beginning of each round, players can purchase weapons and abilities using crafting materials which can be earned by either getting eliminations or by collecting materials that are scattered throughout the map.
As the basic battle royale mode and the Arenas mode is completely different, two completely different legend meta have emerged out of the season 10 update. We have already covered the character tier list for the basic battle royale mode in season 10.
The list of suitable legends in the Arenas mode actually differs from the core battle royale mode. Therefore, here we'll discuss which legends are best for the Arenas mode in season 10. And then we'll rank each legend based on their viability in the Arenas mode.
How we rank legends for the Arenas game mode?
For the Arenas game mode, we categorized legends into three distinct tiers based on their impact on a match, ease of use, and most importantly, how effective they are in the newly added Arenas ranked mode.
Furthermore, we also take pick rate into consideration while ranking each individual character. S-tier legends are basically must-pick legends if you want to win in the Arenas game mode. Whereas A-tier legends are good and can go toe to toe with any legend from the S-tier rank.
Lastly, there are B-tier legends whom you should avoid as they provide the least amount of utilities to aid in your battle to win a match in the Arenas game mode. Also, keep in mind that legends that are good in the basic battle royale mode might not be a good choice for the Arenas mode and vice versa.
As with any other tier list, this one is extremely subjective and will change in the future based upon new updates. Also, this list is only viable for season 10 Arenas ranked.
Apex Arenas Legend Tier List Summary
S-tier: Seer, Rampart, Lifeline, Caustic, Pathfinder, Octane, Wraith, Horizon
A-tier: BloodHound, Revenant, Valkyrie, Bangalore, Gibraltar
B-tier: Loba, Mirage, Crypto, Fuse, Wattson
Arenas Legend Tier List
S-tier
Seer
Seer is the new legend that Respawn introduced as their new addition to the game in season 10. Following his release, he has already garnered a lot of devoted players who are willing to dump their main and switch to him.
As his utilities are just an upgraded version of both BloodHound and Revenant, he has become a must-pick character in the current Arenas meta. It's really hard to find a squad that isn't running him as a part of their squad at the moment.
Unsurprisingly, his tactical comes in real handy in this mode where knowing your opponent's position at the beginning of a round plays a major role in winning a match.
Horizon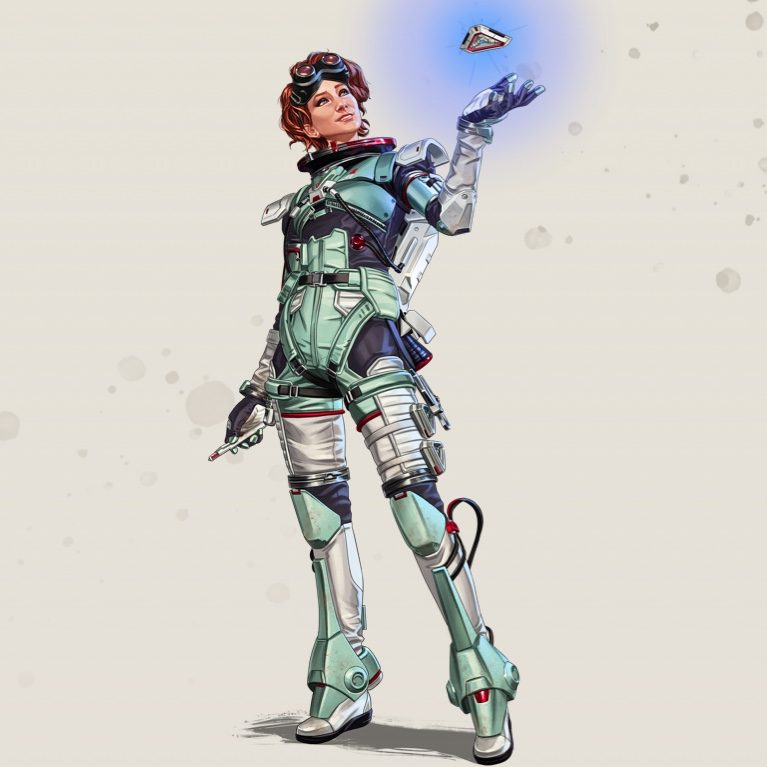 In the season 10 update, Horizon's nerfs were reverted. Consequently, she is now a capable contender to deal quick damage and get out using her tactical ability. Also, her ultimate provide stun effect that immobilizes the opponent's team. In a close 3v3 situation, her abilities do come in clutch.
Wraith
Wraith has been at the top of every Apex Legends character tier list from day one. In a way, she is the face of Apex Legends. Very few Legends in this list have held their top position even after the recent nerfs.
In the Arenas mode, she can trade kills and get away easily using her tactical. Unfortunately, her ultimate doesn't provide the same level of effectiveness as it does in the normal BR mode. Still, she is more than viable in this new game mode.
Octane
While Octane's tactical is limited in this mode, he can still move around the small custom Arenas map with ease and provide great support. His overall kit plays well in this mode.
Rampart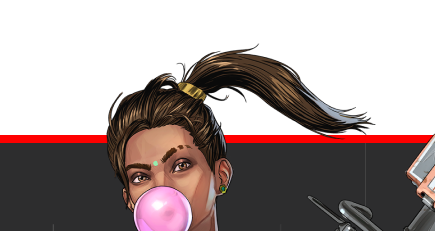 Most Rampart players think that her kit isn't a great match for the basic BR game mode. However, in the Arenas mode, her impact can be felt extensively as her defensive kits can feel really frustrating to fight against. Unsurprisingly, her pick rate is really good in the ranked Arenas mode.
Pathfinder
Pathfinder has great movement and his tactical can provide quick escape after trading a kill. Most movement-focused legends are extremely good in the Arenas mode. And Pathfinder is no exception.
Caustic
Similar to Rampart, Caustic's defensive capabilities can provide great support to a team. As he received some notable buffs in the season 10 update, his presence in the new Arenas mode has also spiked.
Lifeline
Lifeline feels borderline oppressive to play against especially in the Arenas game mode as she can just auto revive her fallen teammates over and over again using her drone. It may come as no big surprise to Apex players that she provides the best support to a good offensive legend.
A-tier
Gibraltar
Having a good Gibraltar in your team can be great during those long grueling 3v3 gunfights in the Arenas mode. As his tactical dome can be used both in a defensive and offensive manner, his impact in team fights is noticeable.
Valkyrie
Valkyrie's tactical can let players reposition quite easily in the small custom-made Arenas map. Unfortunately, her ultimate doesn't make sense in this game mode. Still, she is a good pick mostly based on her movement capabilities.
BloodHound
Bloodhound was definitely an S-tier legend for the Arenas game mode until Seer arrived in season 10. This new legend can do all the same things a BloodHound can while also providing additional perks like dealing damage, tagging enemies, canceling healing, stopping a revive. Consequently, BloodHound lost their S-tier status.
Revenant
Revenant is great for third parties in the basic BR mode. Therefore, this deadly robot isn't as good in the Arenas mode. However, his tactical and new movement buff definitely makes him a decent pick.
Bangalore
Bangalore has one of the most balanced kits in the arena. Not too overpowered not too basic. And her usability in the Arenas mode can be described as decent.
B-tier
Crypto
Crypto is severely handicapped in the Arenas game mode as his kit relies on him being away from his teammates to provide support. As a result, his current kit can't really provide decent support in long-drawn-out 3v3 style team fights.
Loba
Loba can provide her teammates with good loot using her abilities. Otherwise, her kit isn't that useful in the Arenas-specific game mode. While she isn't unusable, there are just better options out there right now in season 10.
Mirage
In the Arenas mode, Mirage isn't that useful and that may come as no big surprise for many players. His team fight effectiveness is the worst among other legends. Also, his passive invisible revive doesn't translate well in a 3V3 style game mode.
Wattson
Wattson requires a complete overhaul to be viable in the new aggressive character meta in the Arenas mode. While her defensive capabilities are good, she still lags behind her peers in the Arenas mode.
Fuse
Fuse's latest buff in season 10 made him slightly more capable than he was in the previous season. Even after that, his impact in team fights is nowhere near as good as some other legends. He can be characterized as just OK in the Arenas mode.
Read More: A cryo grenade capable of freezing players might be coming to Apex Legends, a new leak suggests