The highly anticipated patch notes for season 12 of Apex Legends are finally here, and it seems like Respawn has finally decided to give Crypto a much-deserved buff. The whole character meta in the game has been affected by this change.
Respawn's attempt at a battle royale game received accolades from the critics and the players for innovating on the genre. On top of that, it was free-to-play, meaning there was no barrier to entry. Unsurprisingly, a polished free-to-play game with no major bugs attracted players hungry for a battle royale game.
Following its initial launch in 2019, Apex Legends garnered a massive concurrent player base. And they opted for the tried and tested seasonal update model for the game. Respawn introduces massive balancing updates in each new season that completely changes the legend meta.
Crypto had his day in the limelight for a short period, back when Crypto, Revenant, and Wraith were the meta. However, it changed after Respawn made some changes that negatively affected Crypto's pick rate. Then, in season 12, Respawn finally gave Crypto a substantial rework that immediately made him a much more potent character than he was before.
The main problem with Crypto was his passive playstyle. To make him more engaged with his squad, Respawn finally gave Crypto the ability to use his drone on the fly. Unsurprisingly, this has made him more favorable to players with aggressive playstyle.
On the other side of the aisle, Caustic received a major nerf as now his tactical Nox Gas trap can be destroyed even after they are triggered. Suffices to say that this has made the Caustic fans upset as his gas is no longer the threat it once used to be. Aside from these two legends, Respawn didn't make any changes to other characters in the current lineup.
At last, let's talk about the new kid in town. Mad Maggie has finally joined the Apex games as a contestant. Respawn gave her a unique ability set that pairs well with an aggressive playstyle. Her presence significantly affects the whole character meta in Apex Legends as her kit can break through all kinds of obstacles. Even Gibraltar's Dome Shield isn't safe from her tactical ability.
Read More: Apex Legends Season 12 Defiance Weapon Tier List
Apex Legends Season 12 Legend Tier List
For measuring characters in Apex Legends, we consider multiple variables like the ease of use in ranked and regular matches, how their ability impacts the game, how easy they are to counter, their pick rate, and their popularity within the player base, and much more.
We put Apex characters into three distinct categories: S-Tier, A-Tier, and B-Tier. S-Tier legends are must-pick legends or legends that are dominant in the current meta. Just below them are the A-tier legends, as they can hold their own in a match but can get bested by S-tier legends.
At last, we have B-tier legends. In short, they are the bottom of the barrel when it comes to pure pick rate and their impact in the game. To put it simply, they are just average within the current character meta.
As with any other tier list, this one is subjective and only viable for season 12 of Apex Legends. Also, this list will be updated in the future based upon the introduction of new Legends.
Best (S-Tier): Ash, Horizon, Octane, Valkyrie, Wraith, Gibraltar
Good (A-Tier): Wattson, Caustic, BloodHound, Lifeline, Revenant, Rampart, Crypto, Seer, Mad Maggie.
Average (B-Tier): Loba, Bangalore, Pathfinder, Fuse, Mirage
S-Tier
Ash
Ash was the new addition to the game in season 11 of Apex Legends. Even though she was introduced to the game back in season 5 with the broken ghost quest, fans of the Titanfall franchise knew her from the old Titanfall 2 days.
Unsurprisingly, all of her kits are inspired by her Ronin titan. Her tactical provides area control capability while her ultimate creates a oneway portal similar to Wraith. Her abilities combined have made her versatile and a nightmare to deal with in the current meta.
Also, her passive mark for death that provides the location of nearby players via death box is just icing on the cake. In short, she is in a pretty good state right now in season 12.
Horizon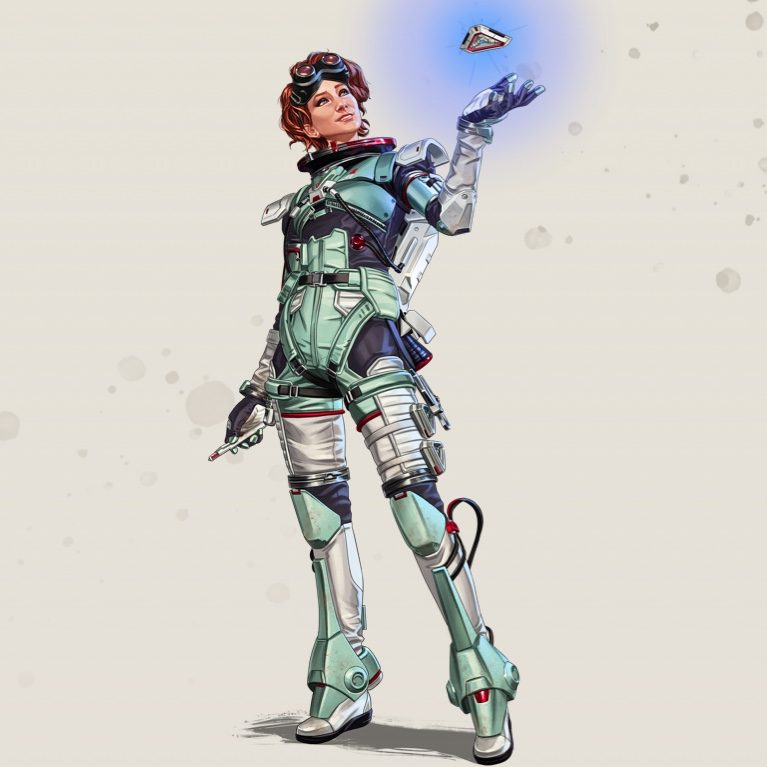 Horizon took the very top spot back in season 8 of Apex Legends. But her pick rate saw a massive downturn following some consequential nerfs to her tactical ability in season 9. Fortunately, that is no longer the case since her nerfs were reverted in season 10. Consequently, she is in a pretty balanced state right now in season 12 as Respawn didn't make any changes to her.
Wraith
From day one, Wraith has been at the top of every Apex Legends character tier list. In a way, she is the face of Apex Legends. Very few Legends in this list have held their top position even after the recent nerfs.
However, in the last few seasons, Respawn made some additional hitbox and ability changes which caused her to drop from the top spot. However, even after all that nerf, she is still really effective at most skill levels.
Since Respawn finally removed the low-profile perk from the game in the Legacy update, she is no longer handicapped in most combat scenarios. She is still an excellent choice in most cases. And that is still the case in season 12 as well.
Octane
Octane received some slight buffs back in season 5. Later, Respawn gave him the ability to use double jumps. In season 7, Respawn buffed him by doubling his healing rate from 0.5 hp/s to 1.0 hp/s. In public matches, his usage rate is relatively high.
In season 8, Octane received some massive buffs. And as a result, he became popular in almost all skill buckets. His mobility paired with auto-heal has garnered a lot of new fans. And in season 12, Respawn decided not to fix anything that was not broken. Therefore, they left Octane unchanged.
Valkyrie
Valkyrie joined the Apex games with the highly anticipated Legacy update. Superior mobility and reposition capability have made her quite essential for most squads. As she is a recon class character, she can also provide the team with the ring location.
On top of that, her passive highlights enemies from far distances. Her passive can work in conjunction with her ultimate ability to enter the zone from far distances or fly over squads that are gatekeeping zones. In season 12, Respawn didn't make any changes as she enjoys a healthy pick rate among the player base in most skill buckets.
Gibraltar
Gibraltar has been a part of the new meta since season 4. In the new season, Respawn didn't make any changes. Consequently, he is now a pretty balanced legend. Additionally, his popularity has gone up. And his usage rate is now in a pretty decent stage right now in season 12.
A-Tier
Seer
As his utilities are just an upgraded version of BloodHound and Revenant, he was a must-pick character in the legend meta in season 11. It was really hard to find a squad that wasn't running him as a part of their squad before his post-launch nerf.
Shortly after his release back in season 11, he dropped from the limelight following the nerfs. Since he is in an ok state right now, Respawn has decided not to change his kit in season 12.
Wattson
Wattson received the most attention from Respawn with the previous seasonal update of Apex Legends. They gave her a decent rework and buffed almost all of her abilities while adjusting her hitbox model slightly.
All of her powerups combined have made her finally relevant in the current fast-paced character meta in the game, meaning she is no longer an average legend. In short, she can now be characterized as a solid pick in season 12.
BloodHound
Bloodhound received the S-tier status after season 6's balancing update. As Respawn finally gave recon characters huge buffs, characters like Crypto and Bloodhound became S-Tier overnight.
Since every recon character can scan the next ring's location via the survey beacon, Bloodhound's usability has skyrocketed in the game, meaning Bloodhound still remains a top contender after the season 12 update.
Lifeline
Lifeline also received some rework/buffs back in season 5. Even before all those buffs, she was actually in a pretty decent state in terms of balance. However, the abilities that allowed her to revive two players simultaneously have made her too useful in almost all stages of the game in season 6.
Back in the Legacy update, Respawn removed shields from her passive revive ability as most players felt really frustrated while dealing with her shields. But on the upside, her ultimate ability ensures an upgrade to the player's current loot. As she is in a stable place right now, Respawn decided to keep it that way in season 12.
Revenant
Revenant was released back in season 4. Initially, players avoided him because he was pretty underpowered. Back then, Respawn liked to launch a new character in a pretty neutral state. After players shared their frustration with how underwhelming new legends feel, Respawn seriously started to buff Revenant.
Since his ultimate has unlimited range, he dominated the legacy update. Now in season 12, Respawn decided not to touch him as he is a solid pick in the current state.
Caustic
Season 7 Caustic was so effective that Respawn had to nerf him in the mid-seasonal update. And in season 8, Respawn also gave him some additional nerfs. Following these nerfs, his effectiveness was reduced quite a bit.
Surprisingly, he received a major nerf in the season 12 update as he dominated the season 11 meta.
Rampart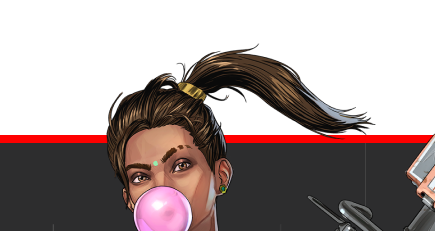 Rampart was not that useful in season 6 because her abilities would sometimes take an eternity to fully set up. Her amped cover alongside her ultimate "Sheila" can be handy at later stages of the game but can be frustrating to set up properly.
Back in season 7, Respawn gave her some slight buffs by decreasing the time it takes to set up her utility properly, and in the subsequent season, she also received more buffs.
Following all the feedback Respawn listened and gave her a solid rework back in the Evolution collection event. After that buff, her ultimate sheila became mobile. As a result, she finally became a part of the meta. Since she is in a good place right now, Respawn decided to keep it that way in season 12.
Crypto
Even though Crypto was released back in season 3, players actually started to use this legend in season 5. Before all the little buffs he received, he was pretty much useless at mid to high-level Apex games.
As a result, his usage rate was meager among all the other Legends in the game. However, in season 6, everything changed as he received some massive buffs. And back in the Legacy update, he was an A-tier legend. His kits were really useful in different skill levels.
In the season 12 update, Respawn finally gave Crypto his long-awaited rework. Now he can use his tactical drone on the fly while playing alongside his squad. Unsurprisingly, this has made his popularity rise among the Apex community.
Mad Maggie
Mad Maggie joined the Apex game with the season 12 update, bringing a lot of energy with her to the new character meta in the game. Her tactical ability made hiding behind a cover more difficult. On top of that, her passive and ultimate ability pairs well with shotguns, making her a force to deal with in end-game scenarios.
B-Tier
Pathfinder
In season 5, Respawn decided to give Pathfinder a huge nerf. Even after that, nerf players would still choose Pathfinder for its ability to scan survey beacons for the next ring's location. Since that is no longer exclusive to Pathfinder, this friendly Robot was no longer a part of the new meta in season 6.
But in season 7, MRVN did receive some buff with a variable 30-sec cooldown. However, it turns out that it still wasn't enough. This friendly Robot has been dropped from the character meta. This won't change any time soon since Respawn didn't make any changes to this Robot in the new season 12 update.
Bangalore
Bangalore has one of the most balanced kits in the arena. Her kit is neither overpowered nor basic, meaning she is just average in the new meta. Even Respawn devs have agreed that she is in an ok state as of now in the season 12 update.
Loba
Loba made her debut into the Apex games back in season 5. Initially, she was pretty popular with the Apex community., but as the season passed by, her popularity died down quite a bit. Back in season 7, Respawn gave her ultimate the ability to scoop up all the ammo in range.
Since that wasn't enough, Respawn allowed her to loot inside unopened care packages as that is now visible with Eye for Quality and accessible through the Black Market Boutique.
In the season 12 update, Respawn decided not to make any new changes to her as she is in quite a balanced state right now following the update the devs made in season 9.
Mirage
Mirage's rework in season 5 really made the character click for many players. His usage rate among Apex fans grew as his utilities in the game saw some considerable gains in a short amount of time. In season 7, Respawn buffed him by adding 45 health to his decoys.
Back in season 8, Respawn added footstep sounds to his decoys which made him more annoying to deal with. However, in terms of his usability in high skill level, he is far behind other legends. Unfortunately, Respawn didn't make any changes to this trickster in the season 12 update.
Fuse
Fuse was added in season 8, but players quickly realized he isn't actually that overpowered as he seemed at first glance. In the Legacy update, Fuse received massive buffs similar to how Respawn buffed Revenant just a couple of seasons earlier. In season 12, this larger-than-life character has been left unchanged.
More Related: Players can still use punch boosting in Apex Legends after the season 12 update