The whole character meta saw a major major shift in season 8 of Apex Legends.
In the last season, Wraith was finally dethroned by Horizon who took her place in terms of pure win rate. To say that the whole meta in Apex Legends saw a massive shift would be an understatement as we can finally say ranked game mode, as well as the normal game mode, has more legend diversity than ever before.
While in the past, the combination of Wraith, Wattson, and pathfinder was the only viable strategy. And everything else was really not that effective. However, in the last couple of seasons, Respawn made some meta shifting decisions that completely changed that perception.
Legends like Bloodhound, Caustic, Crypto has become an integral part of the meta. Furthermore, the new legend Fuse has also launched in a pretty powerful state. This is a new trend we saw with Horizon as well.
The new 'release strong nerf later' formula rather than their previous mantra which was to buff characters after a couple of seasons seems to be working really well for Respawn.
This new tier list for season 8 is tailor-made for players who took a break and want to know if their favorite legend is still at the top or not. As with any tier list, this list is completely subjective and will change with each seasonal update.
S-tier
Horizon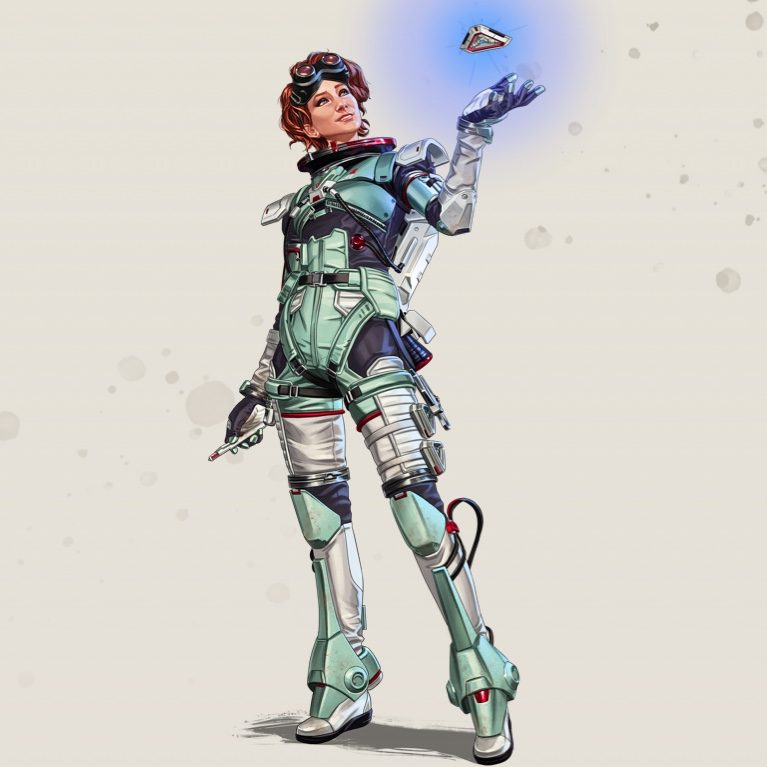 It finally happened. Someone actually took the top spot of a character tier list in Apex Legends other than Wraith. That's right, Wraith is no longer the most effective character in the game. In pure win rate and encounter rate, Horizon is now at the top with her superior mobility.
Horizon is the new character in season 7 and she brought something really unique with her gravity defining abilities. Her kits are well balanced for the most part and can be used in creative ways to cause havoc on the battlefield. Even after receiving some nerf at the start of season 8, she is still very effective at most skill levels.
Wraith
Wraith has been at the top of every Apex Legends character tier list from day one. In a way, she is the face of Apex Legends. Very few Legends in this list have held their top position even after the recent nerfs.
However, in season 8, Respawn made some additional hitbox-related changes which caused her to drop from the top spot. With new challengers rising to take her place, she can no longer claim to be the best legend. However, even after all that nerf, she is still really effective at most skill levels.
Additionally, a lot of Apex players feel really attached to Wraith and they are not going to play as any other character other than her. So, right now in season 8, she is still one of the most popular characters in the game.
Crypto
Even though Crypto was released back in season 3, players actually started to use this legend in season 5. Before all the little buffs he received, he was pretty much useless at mid to high-level Apex games.
As a result, his usage rate was really low among all the other Legends in the game. However, in season 6 everything changed as he recived some massive buffs. And now in season 8, he is an S-tier legend. His kits become really useful in different skill levels.
In season 8, Respawn removed the ability to stick arc stars to Crypto's drone cause it was causing havoc in the game.
BloodHound
Bloodhound received the S-tier status after season 6's balancing update. As Respawn finally gave recon characters huge buffs, characters like Crypto and Bloodhound became S-teir overnight.
Since every recon character can scan the next ring's location via the survey beacon, Bloodhound's usability has skyrocketed in the game. Bloodhound still remains a top contender in season 8. Consequently, Respawn didn't make any changes to this character in this season.
Caustic
Season 7 Caustic was so effective that Respawn had to nerf him in the mid-seasonal update. And in season 8, Respawn also gave him some additional nerfs. However, that still doesn't change the fact that Caustic is now an S-tier legend.
Caustic was in a really good place in season 7 since his abilities received some slight tweaks. As his gas deals more damage now, his usage rate has gone up by quite a lot. At the same time, Respawn removed the blurred vision effect while being in the caustic gas.
A-tier
Octane
Octane received some slight buffs back in season 5. Later, Respawn gave him the ability to use double jumps. Back in season 7, Respawn buffed him by doubling his healing rate from 0.5 hp/s to 1.0 hp/s. In public matches, his usage rate is rather high.
However, his utilities were still not that great in high ELO matches. So, in season 8, Respawn finally decided to give this speedster some massive buffs with a revamped jump pad. This really helped him become more viable at different skill levels.
Lifeline
Lifeline also received some rework/buffs back in season 5. Even before all those buffs, she was actually pretty decent in terms of balance. However, her new abilities like being able to revive two players at the same time have made her really useful in almost all stages of the game in season 6. And in season 8, Respawn decided not to make any changes to her kits.
Revenant
Revenant was released back in season 4. Initially, players avoided him because he was pretty underpowered. Back then Respawn liked to launch a new character in a pretty neutral state. Only after players shared their frustration with how underwhelming new legends feel, Respawn seriously started to buff Revenant.
With the recent changes to his Ultimate's range alongside his tactical "Silence" which now has two charges, he is in a pretty good state right now in season 8.
Gibraltar
Gibraltar has been a part of the new meta since season 4. In the new season, Respawn didn't make any changes. Consequently, he is now a pretty balanced legend. Additionally, his popularity has gone up. And his usage rate is now in a pretty decent stage.
Mirage
Mirage's recent rework in season 5 really made the character click for many players. His usage rate among Apex fans grew as his utilities in the game saw some huge gains in a short amount of time. Back in season 7, Respawn buffed him by adding 45 health to his decoys.
And in season 8, Respawn added footstep sounds to his decoys which made him more annoying to deal with.
Fuse
Fuse is the new legend that Respawn added in season 8. And just like Horizon, Fuse also released in a pretty strong state. His abilities can really compliment other abilities from different legends such as Caustic and Horizon.
All in all, based on current popularity and usage rate, this larger than life character is actually in a pretty good place right now.
B-tier
Rampart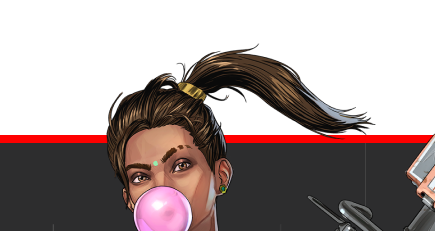 Rampart was not that useful in season 6 because her abilities would sometimes take an eternity to fully setup. Her amped cover alongside her ultimate "Sheila" can be really useful at later stages of the game but can be frustrating to set up properly.
Back in season 7, Respawn gave her some slight buffs by decreasing the time it takes to properly set up her utilities. In Season 8, Respawn finally decided to give Rampart some love as both her ultimate and her tactical received some much-needed love. She is no longer useless in fast-paced encounters.
Pathfinder
In season 5, Respawn decided to give Pathfinder a huge nerf. Even after that nerf players would still choose pathfinder for its ability to scan survey beacon for the next ring's location. Since that is no longer exclusive to Pathfinder, this friendly robot was no longer a part of the new meta in season 6.
But in season 7 MRVN did receive some buff with a variable 30-sec cooldown. Turns out, that still is not enough as in season 8, this friendly robot has been dropped from the character meta.
Bangalore
Bangalore has one of the most balanced kits in the arena. Not too overpowered not too basic. Although in the new meta she is just average. Even Respawn devs have agreed that she is in an OK state as of now. Back in season 7, she received some slight buffs that made her kits slightly better than before. And now in season 8, she is mostly unchanged.
Wattson
Even though Wattson has been a part of the competitive meta for a long time now, her public match usage rate tells another story. Her fences along with her ultimate have made her a no-brainer for pros in the high ELO ranked games.
Back in season 7, Respawn gave her some slight buffs. Although that may not be enough as recon characters are still pretty effective right now. And that whole sentiment still stands now in season 8 as Wattson is not irreplaceable in high-level tournaments.
C-tier
Loba
Loba made her debut into the Apex games back in season 5. Initially, she was pretty popular with the Apex community. However, as the season passed by, her popularity died down quite a bit. back in season 7, Respawn gave her ultimate the ability to scoop up all the ammo in range.
Since that wasn't enough, Respawn gave her the ability to Loot inside unopened care packages as that is now visible with Eye for Quality and accessible through the Black Market Boutique. Even after all that buff, she is still not that viable.
This would seem like beating a dead horse at this point, but as with any other tier list, it is really subjective and only viable for season 8 of Apex Legends. This list will also be updated in the future based upon the introduction of new Legends.