Respawn added Valkyrie to their current hero pool. And she is already starting to take the whole meta into a new direction in Apex Legends season 9 or now referred to as the Legacy update.
Titanfall fans were really happy when Apex Legends' game director Chad Grenier stated that more of Titanfall is coming to Apex Legends as they are from the same universe. Valkyrie not only brought chart-topping mobility to the game but also introduced new bits of lore that even fans didn't know they needed.
Since most of the characters with some sort of movements are really powerful in this battle royale, she has already garnered a lot of devoted players from day one. Other notable changes were the removal of the low-profile perk from the game altogether.
Lifeline and Horizon received some major nerfs and this has slightly affected their in-game performance. On the other side of the aisle, characters like Fuse received some solid buffs. And lastly, Loba's tactical seems to be working without any major bugs for the first time ever.
This tier list is basically tailor-made for returning players who don't have any idea about which legend is currently in the meta.
S-tier
Wraith
Wraith has been at the top of every Apex Legends character tier list from day one. In a way, she is the face of Apex Legends. Very few Legends in this list have held their top position even after the recent nerfs.
However, in the previous season, Respawn made some additional hitbox-related changes which caused her to drop from the top spot. However, even after all that nerf, she is still really effective at most skill levels.
Since Respawn finally removed the low-profile perk from the game in the Legacy update, she is no longer handicapped in most combat scenarios. She is still an excellent choice in most cases.
Valkyrie
Valkyrie joined the Apex games with the highly anticipated Legacy update. Superior mobility and reposition capability have already made her quite essential for most squads. As she is a recon class character, she can also provide the team with ring location.
On top of that, her passive highlights enemies from far distances. This paired with her ultimate ability, which is a must-have for entering the zone from far distances or flying over squads that are gatekeeping zones.
Horizon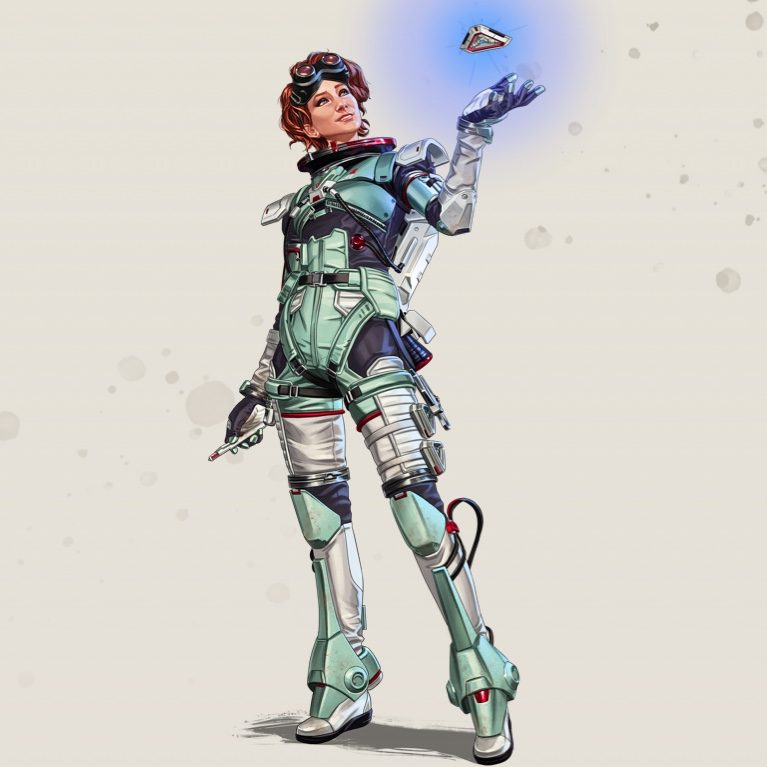 Horizon took the very top spot back in the last season of Apex Legends. But she is no longer a must-pick following some very consequential nerfs to her tactical ability. That being said, she can still be quite useful in most combat scenarios.
Crypto
Even though Crypto was released back in season 3, players actually started to use this legend in season 5. Before all the little buffs he received, he was pretty much useless at mid to high-level Apex games.
As a result, his usage rate was really low among all the other Legends in the game. However, in season 6 everything changed as he received some massive buffs. And now in the Legacy update, he is an S-tier legend. His kits become really useful in different skill levels.
In the Legacy update, he did receive some slight nerfs. But that didn't affect his usability in a big way.
BloodHound
Bloodhound received the S-tier status after season 6's balancing update. As Respawn finally gave recon characters huge buffs, characters like Crypto and Bloodhound became S-teir overnight.
Since every recon character can scan the next ring's location via the survey beacon, Bloodhound's usability has skyrocketed in the game. Bloodhound still remains a top contender in the Legacy update. Although Respawn removed the ability to get assists from just scanning enemies in the latest update.
Octane
Octane received some slight buffs back in season 5. Later, Respawn gave him the ability to use double jumps. Back in season 7, Respawn buffed him by doubling his healing rate from 0.5 hp/s to 1.0 hp/s. In public matches, his usage rate is rather high.
In season 8, Octane received some massive buffs. And as a result, he became really popular in almost all skill buckets. His mobility paired with auto-heal has garnered a lot of new fans. Even though Respawn gave him some slight nerfs, he is still really useful following the Legacy update.
A-tier
Lifeline
Lifeline also received some rework/buffs back in season 5. Even before all those buffs, she was actually pretty decent in terms of balance. However, her new abilities like being able to revive two players at the same time have made her really useful in almost all stages of the game in season 6.
In the Legacy update, Respawn removed shields from her passive revive ability as most players felt really frustrated while dealing with her shields. But on the upside, her ultimate ability now ensures an upgrade to the player's current loot.
Revenant
Revenant was released back in season 4. Initially, players avoided him because he was pretty underpowered. Back then Respawn liked to launch a new character in a pretty neutral state. Only after players shared their frustration with how underwhelming new legends feel, Respawn seriously started to buff Revenant.
With the recent changes to his Ultimate's range alongside his tactical "Silence" which now has two charges, he is in a pretty good state right now in the legacy update.
Gibraltar
Gibraltar has been a part of the new meta since season 4. In the new season, Respawn didn't make any changes. Consequently, he is now a pretty balanced legend. Additionally, his popularity has gone up. And his usage rate is now in a pretty decent stage.
Fuse
Fuse was added in season 8, but players quickly realized he isn't actually that overpowered as he seemed at first glance. In the Legacy update, Fuse received massive buffs similar to how Respawn buffed Revenant just a couple of seasons earlier.
All in all, based on current popularity and usage rate, this larger-than-life character is actually in a pretty good place right now.
B-tier
Caustic
Season 7 Caustic was so effective that Respawn had to nerf him in the mid-seasonal update. And in season 8, Respawn also gave him some additional nerfs. Following these nerfs, his effectiveness in the game has reduced quite a bit.
Consequesntly, he is no longer as useful as he was back in season 7. And in the new season he didn't receive any changes.
Mirage
Mirage's rework in season 5 really made the character click for many players. His usage rate among Apex fans grew as his utilities in the game saw some huge gains in a short amount of time. Back in season 7, Respawn buffed him by adding 45 health to his decoys.
In season 8, Respawn added footstep sounds to his decoys which made him more annoying to deal with. Seems like he is in a pretty decent place right now as Respawn didn't make any changes to this trickster in the Legacy update.
Pathfinder
In season 5, Respawn decided to give Pathfinder a huge nerf. Even after that nerf players would still choose pathfinder for its ability to scan survey beacon for the next ring's location. Since that is no longer exclusive to Pathfinder, this friendly robot was no longer a part of the new meta in season 6.
But in season 7 MRVN did receive some buff with a variable 30-sec cooldown. Turns out, that still is not enough. This friendly robot has been dropped from the character meta. This won't change any time soon since Respawn didn't make any changes to this Robot in the new season.
Bangalore
Bangalore has one of the most balanced kits in the arena. Not too overpowered not too basic. Although in the new meta she is just average. Even Respawn devs have agreed that she is in an OK state as of now in the Legacy update.
Wattson
Wattson used to be a part of the competitive meta for a long time, but her public match usage rate tells another story. Her fences along with her ultimate meant she used to be a no-brainer for pros in the high ELO ranked games. However, that is no longer the case as newer legends have taken her place in the current Apex Legends meta.
Loba
Loba made her debut into the Apex games back in season 5. Initially, she was pretty popular with the Apex community. However, as the season passed by, her popularity died down quite a bit. Back in season 7, Respawn gave her ultimate the ability to scoop up all the ammo in range.
Since that wasn't enough, Respawn gave her the ability to Loot inside unopened care packages as that is now visible with Eye for Quality and accessible through the Black Market Boutique. Even after all that buff, she is still not that viable since her tactical ability is littered with bugs and didn't work properly most of the time.
In the Legacy update, Respawn addressed her tactical ability. Now, her ability can be used more reliably. It finally works as intended.
C-tier
Rampart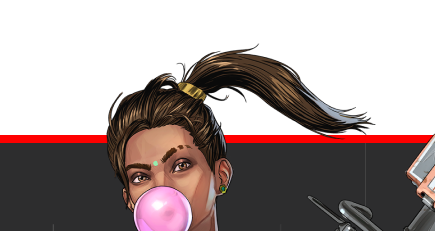 Rampart was not that useful in season 6 because her abilities would sometimes take an eternity to fully set up. Her amped cover alongside her ultimate "Sheila" can be really useful at later stages of the game but can be frustrating to set up properly.
Back in season 7, Respawn gave her some slight buffs by decreasing the time it takes to properly set up her utilities and in the subsequent season she also received more buffs. And now in the new Legacy update, she didn't receive any changes. Many fans think she definitely deserves some sort of rework or buffs to make her more viable in the current character meta of Apex Legends.
As with any other tier list, this one is really subjective and only viable for the Legacy update of Apex Legends. This list will also be updated in the future based upon the introduction of new Legends.